Amanda Gorman first poet to appear on Vogue cover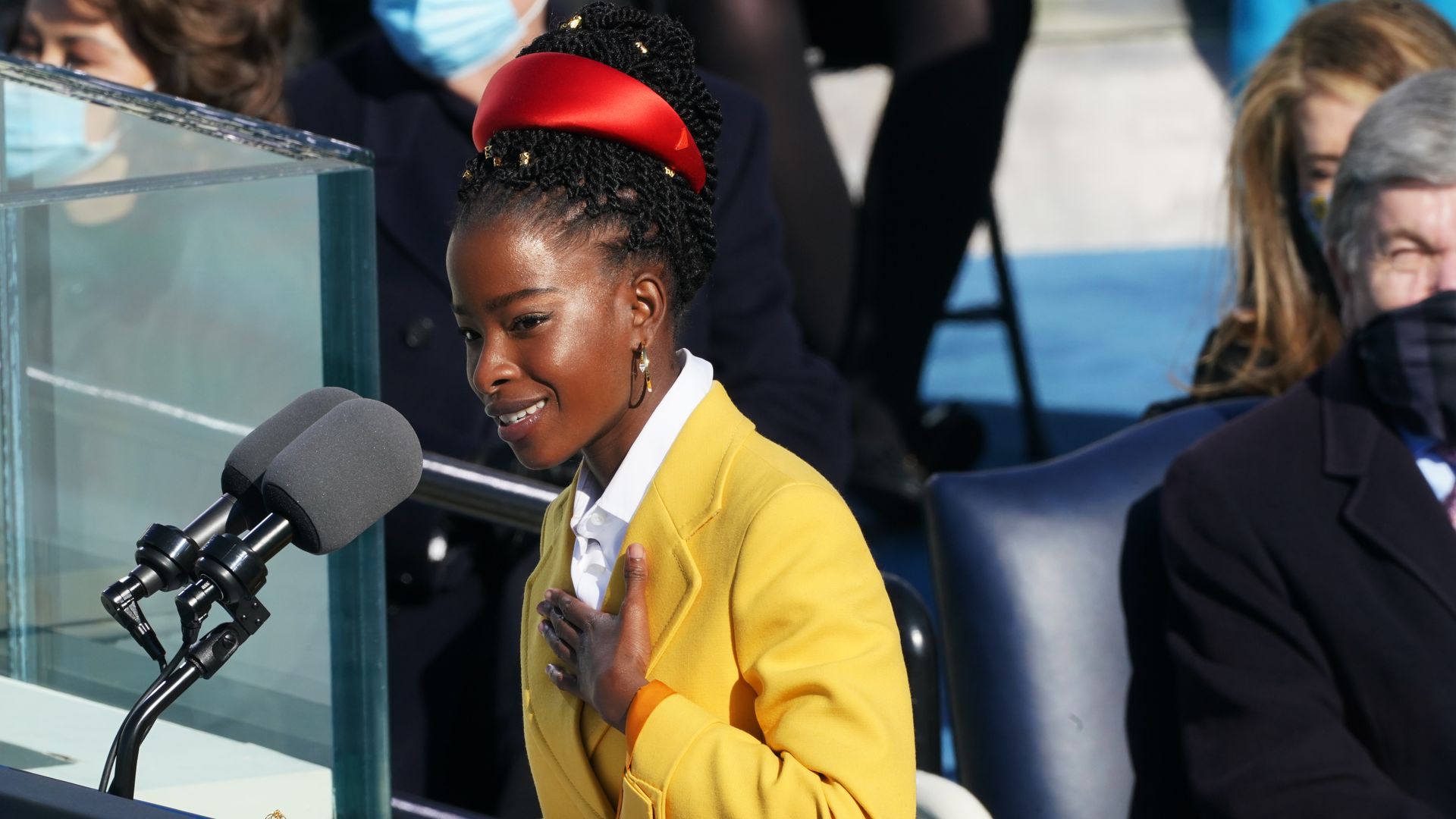 Amanda Gorman, the poet who stole the show on President Biden's Inauguration Day in January, can now add appearing on the cover of Vogue Magazine to her array of achievements and accolades.
For the record: The national youth poet laureate appears on two different Vogue May edition, after sitting down for an interview with with the magazine. Gorman noted in an Instagram post that she's the "first poet ever on the cover" of Vogue.
"I am eternally grateful & do not expect to be the last — for what is poetry if not beauty?" she wrote.
Of note: The 23-year-old told Vogue she wants to run for president in 2036 and has received "the unofficial endorsements of Hillary Clinton and Michelle Obama."
Gorman estimates that she's rejected some $17 million in offers since she shot to international attention. "I have to be conscious of taking commissions that speak to me," she said. She also shared with Vogue thoughts she wrote in her journal on the matter:
"I've learned that it's okay to be afraid. And what's more, it's okay to seek greatness. That does not make me a black hole seeking attention. It makes me a supernova."
Go deeper