Apple's stricter rules on digital tracking to take effect soon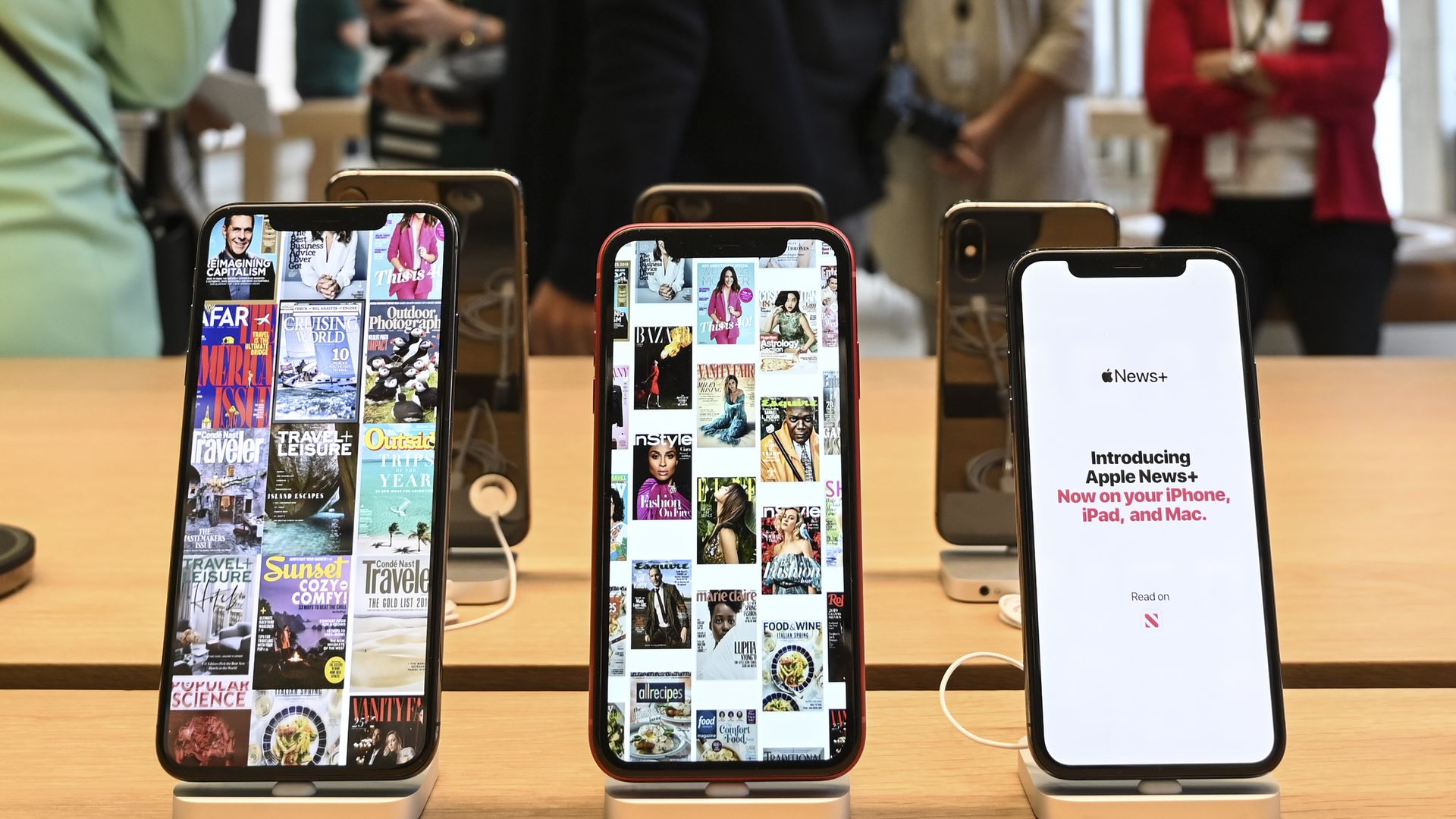 Beginning with iOS 14.5, due out in the next couple of weeks, iPhone apps will have to ask users for permission to track their digital activity.
Why it matters: Only if a user gives permission will apps have access to the unique advertising identifier assigned to each device. Apple will also take action against apps that try to fingerprint individual devices via other methods.
Apple first announced the plan last June, but delayed making it mandatory until now to give the industry more time to prepare.
Apple is continuing to prepare customers, app makers and the ad industry about the change. Today it is making changes to a cartoon it uses to illustrate a hypothetical example of how apps can track people's activity, including sharing information with data brokers.
Facebook and others remain opposed to what Apple is doing, but are preparing their apps to comply with the rules.
Between the lines: One place you won't see the ad-tracking permission prompt is within Apple's own apps. The rules do apply to Apple, but the company said none of its apps, including those with ads, use such tracking.
Go deeper