Washington Nationals player tests positive for COVID on eve of opener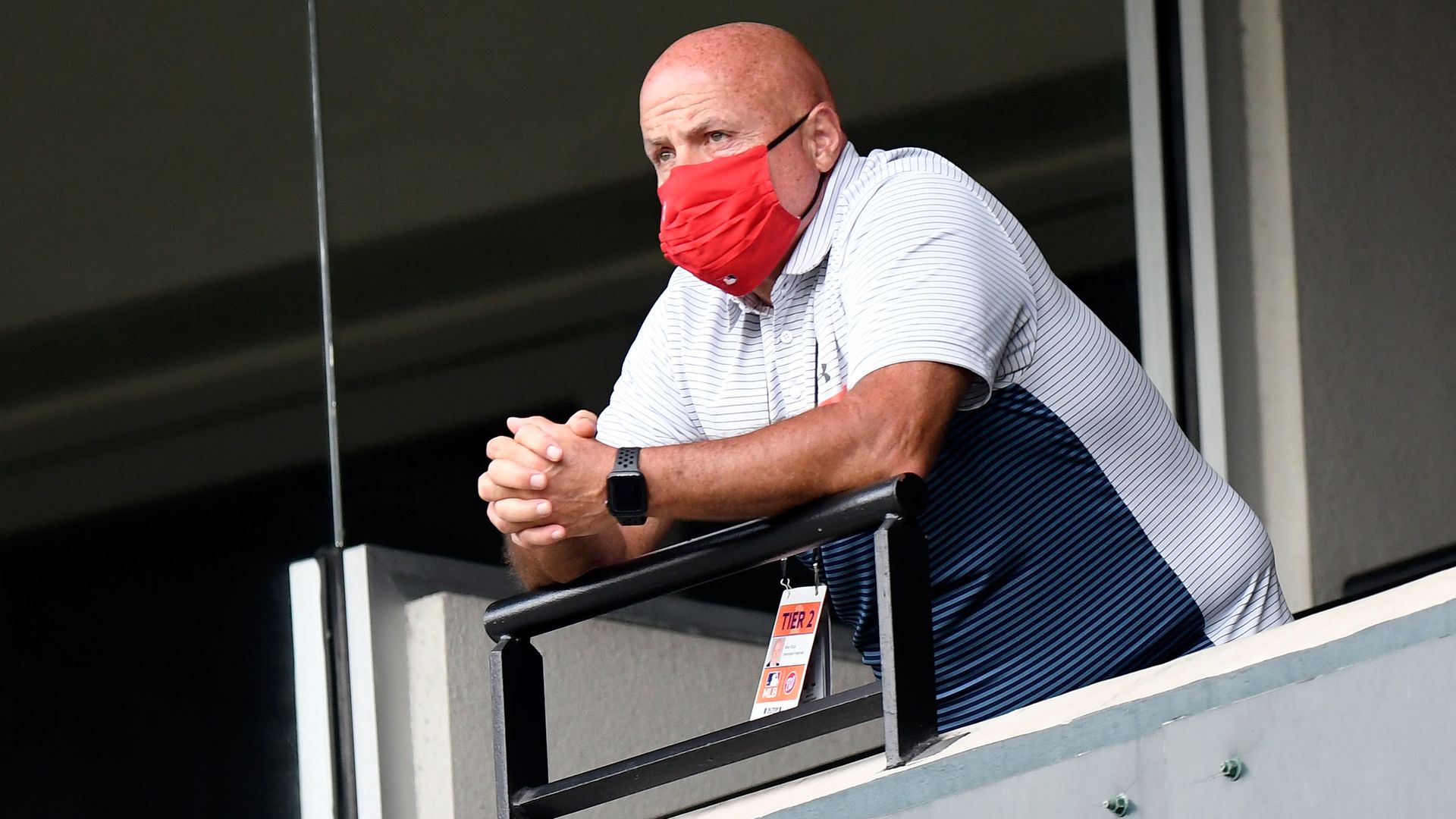 On the eve of the MLB regular season's start, Washington Nationals general manager Mike Rizzo announced a player has tested positive for COVID-19, and four teammates and a staffer are in quarantine.
Why it matters: Major League Baseball is still reeling from the impact of the coronavirus last season, when sponsor revenue plummeted by up to 60% and players' salary also fell, as the pandemic shortened the season.
What they're saying: Rizzo didn't name the six affected people, saying officials were still "finding out exactly what their status is."
"They're certainly out for tomorrow's game" against at home to the New York Mets, he added.
Of note: While the Chicago Cubs' opening game on Thursday is set to go ahead with fans in the stands, the city's Office of Emergency Management is warning ballparks and bars may have to shut if a spike in COVID cases continues, per CBS.
COVID positivity rate grew from 2.8% on March 1 to 4.5% by the month's end, CBS notes.
Go deeper