Sarah Palin urges people to wear masks after testing positive for COVID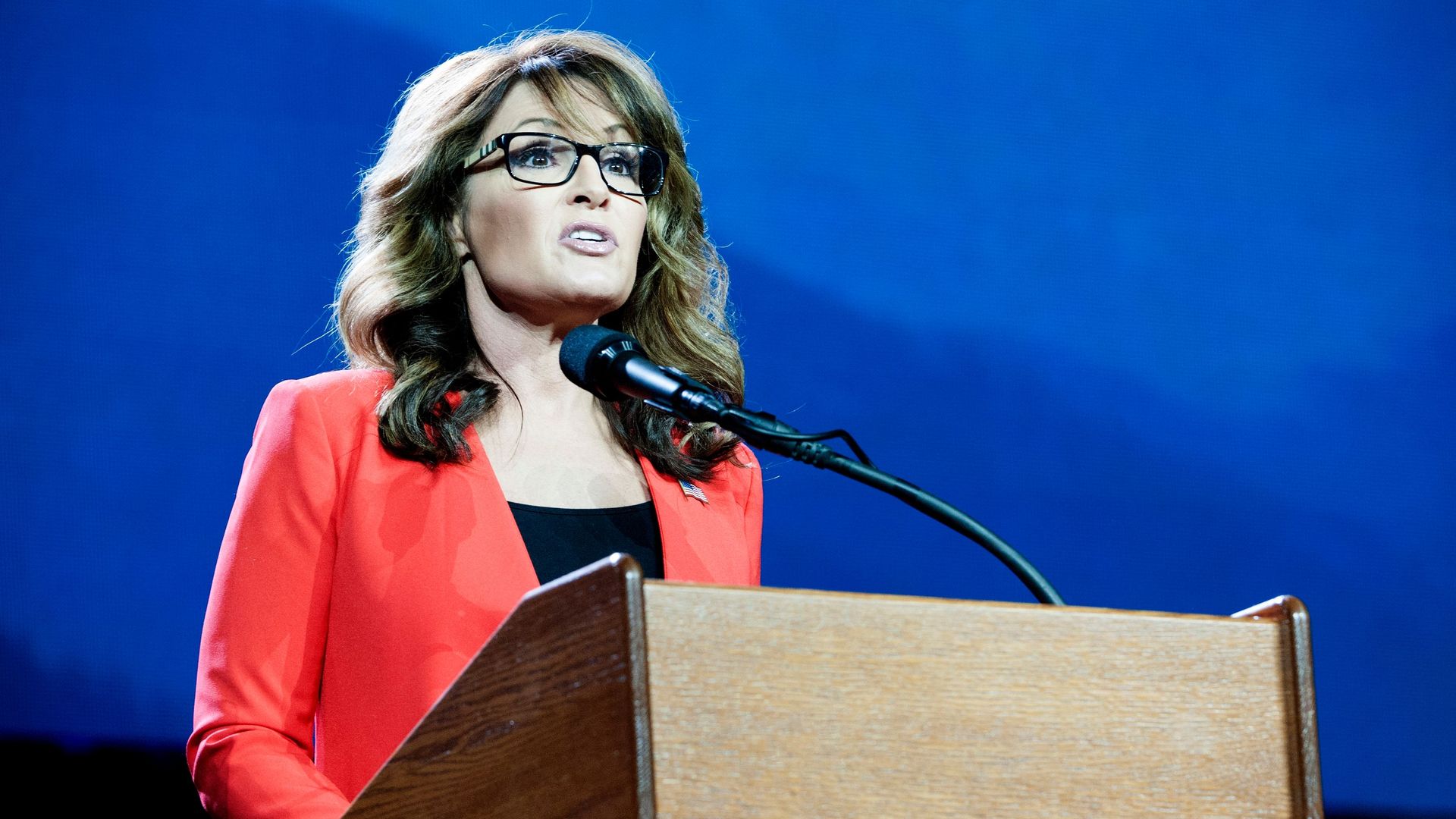 Former Alaska Gov. Sarah Palin (R) urged Americans to "use common sense to avoid spreading" COVID-19, including wearing masks, as she told People Magazine Wednesday that she previously tested positive for the virus.
Why it matters: The influential conservative firebrand and 2008 Republican vice presidential nominee's comments come at a time when some GOP lawmakers have gone against health officials' guidance on face coverings and other suggested precautions.
"My case is perhaps one of those that proves anyone can catch this."
What she's saying: Palin said she tested positive for the coronavirus after her 12-year-old son showed symptoms, though she did not say when this was.
The 57-year-old revealed she lost her sense of taste and smell in the interview, during which she came out in support of wearing face masks.
"Through it all, I view wearing that cumbersome mask indoors in a crowd as not only allowing the newfound luxury of being incognito, but trust it's better than doing nothing to slow the spread," she said.
"And history will show we Masked Singer visitors were masked before being masked was cool," Palin added, in reference to her appearance on the TV show.
Go deeper