BBC China reporter relocates from Beijing after threats, surveillance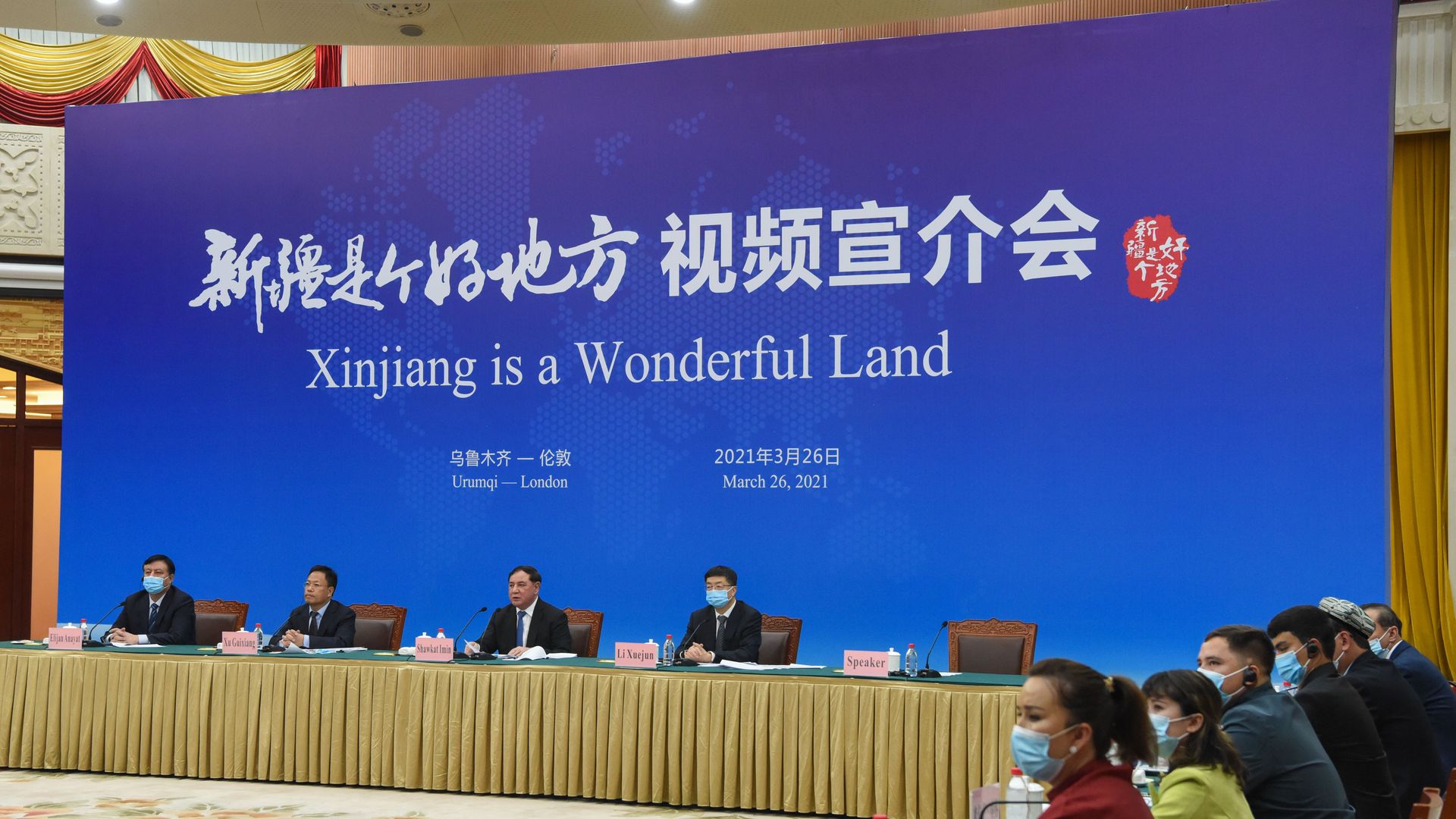 The BBC's Beijing correspondent John Sudworth has left the city and relocated to Taiwan after nine years, citing threats, surveillance and intimidation of his team in the wake of their reporting on Uyghur forced labor in Xinjiang.
The big picture: The number of foreign correspondents reporting from China has dwindled over the past several years as tensions have ratcheted up between Beijing and the West.
The Chinese government revoked press credentials last March for a number of U.S. journalists working for the New York Times, Washington Post and Wall Street Journal, retaliating for state media restrictions by the Trump administration.
In September, the last two Australian journalists in China were forced to leave after a five-day diplomatic standoff.
What they're saying: "Abuse of Sudworth and his colleagues at the BBC form part of a larger pattern of harassment and intimidation that obstructs the work of foreign correspondents in China and exposes their Chinese news assistants to growing pressure," the Foreign Correspondents' Club of China said in a statement.
Go deeper