South Dakota wildfires prompt mass evacuations, shut down Mount Rushmore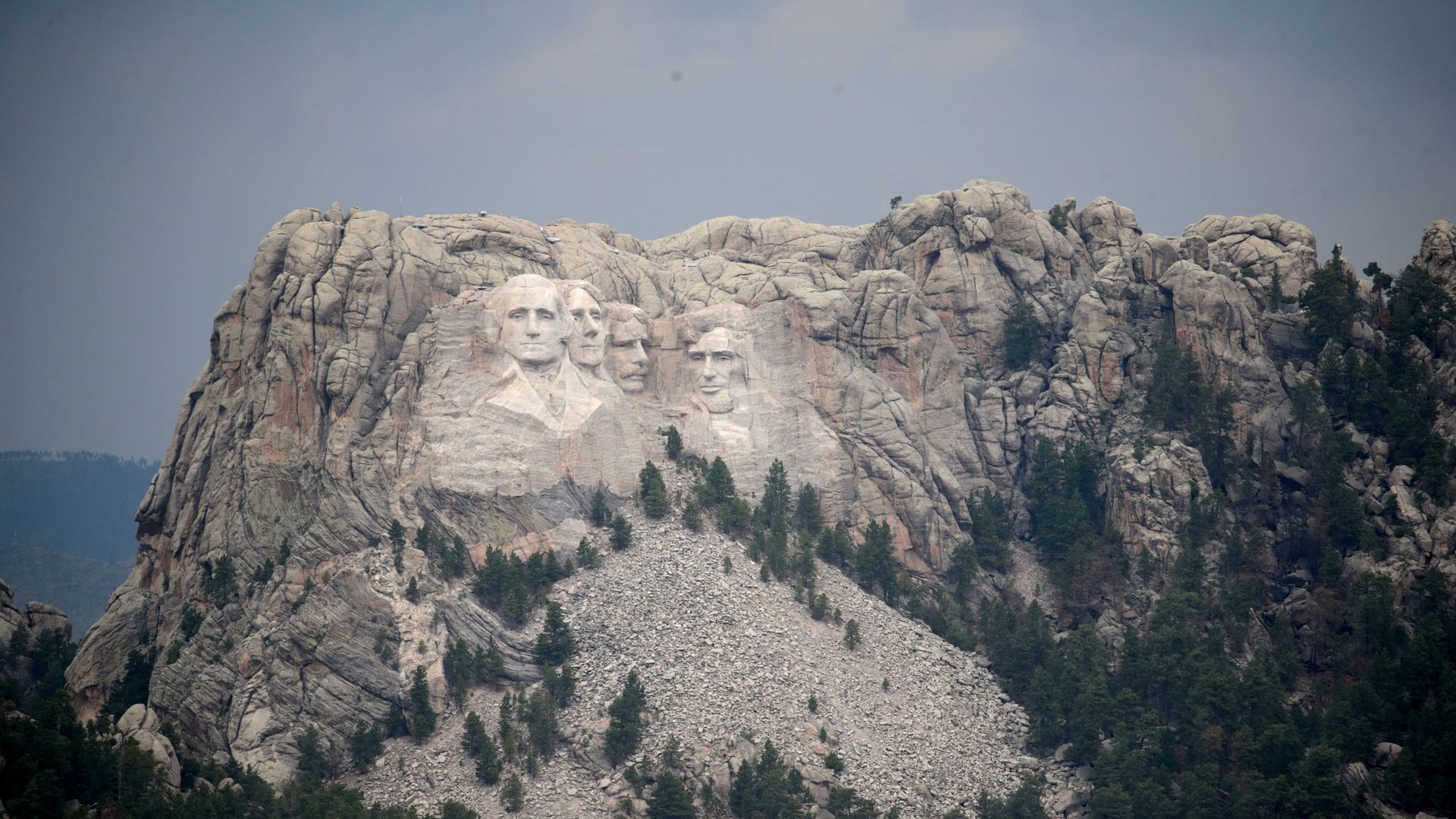 More than 400 homes are being evacuated in South Dakota and Mount Rushmore has been shut down in response to wildfires in the state's Black Hills, AP reports.
The state of play: "Critical" to "extremely critical" fire weather conditions have developed across the Dakotas and much of the Plains as strong winds combine with a dry air mass ahead of a cold front moving in from the west.
The wildfire west of Rapid City grew quickly and has behaved erratically due to the winds, making firefighting difficult to impossible at times.
At Rapid City Regional Airport on Monday afternoon, winds gusted to hurricane force, or 75 mph, while smoke obscured visibility.
The Rapid City Journal reports that the fire began on private property, but the cause is still under investigation.
No injuries have been reported, but South Dakota Gov. Kristi Noem (R) has said that "there has been losses and that is tragic."
Go deeper