Biden administration calls for more federal volunteers to help with migrant kids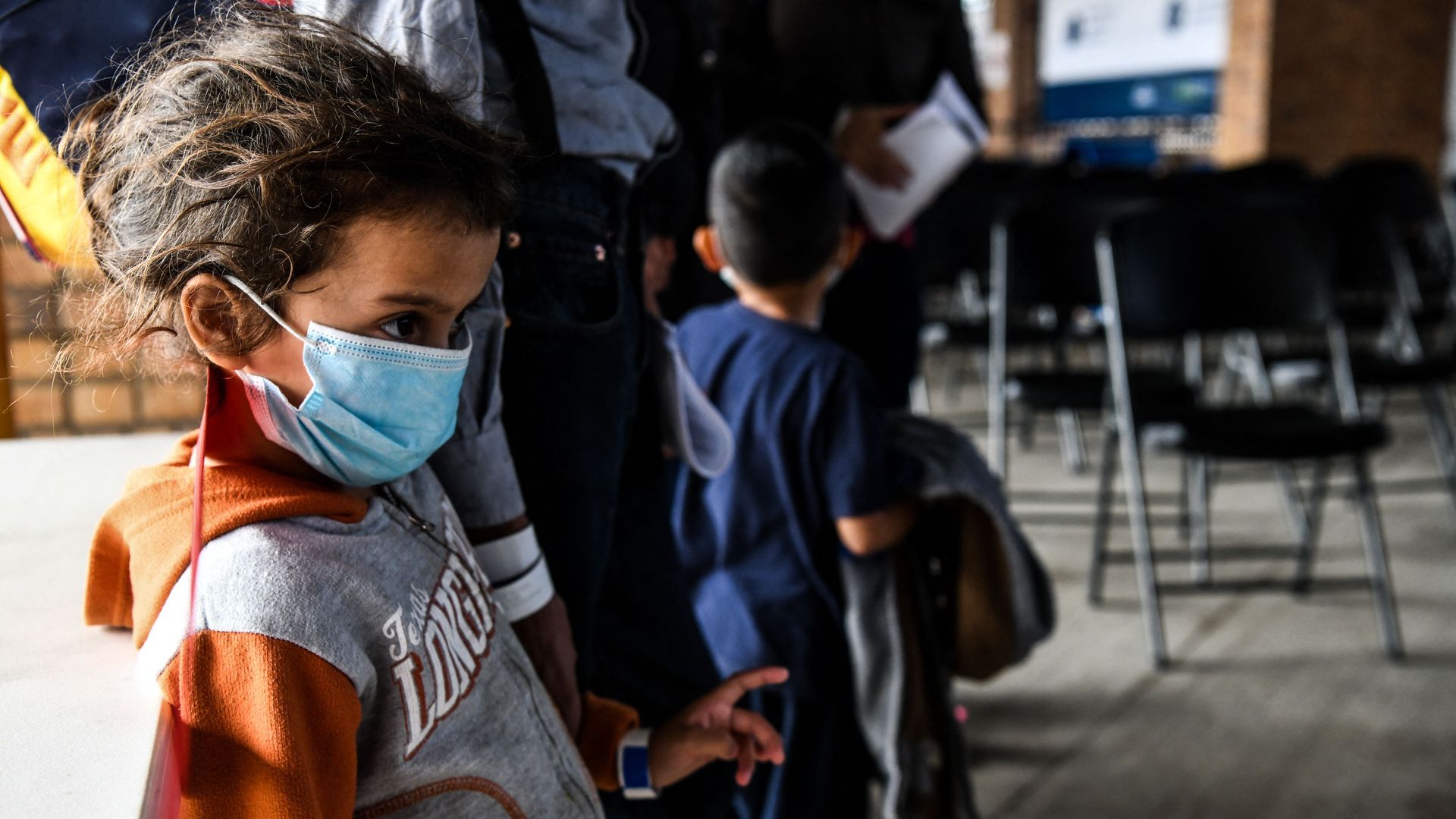 The Biden administration is calling for volunteers from across the federal government to help care for the growing number of unaccompanied minors crossing the U.S.-Mexico border, according to a memo sent to federal agencies by the Office of Personnel Management, obtained by Axios.
Why it matters: The request underscores just how overwhelmed government resources have become with more than 17,000 migrant minors in its custody, including over 5,000 in border patrol facilities unfit for minors. The number keeps rising.
The Department of Homeland Security already has called on the Federal Emergency Management Agency and recruited other DHS volunteers to help at the border.
Details: The latest OPM request asks for volunteers to "lend support to this humanitarian effort" of caring for and placing unaccompanied minors in inappropriate housing.
Volunteers would temporarily work for the Department of Health and Human Services' Office of Refugee Resettlement for up to 120 days, and volunteers can be deployed to one of several facilities along the southwest border.
During the 2019 crisis, the the Trump administration also called for volunteers from other agencies to help Customs and Border Protection.
Buzzfeed News first reported the Biden administration's move.
The big picture: HHS has already announced plans to open multiple overflow facilities to hold migrant kids, and is moving to open up to two more sites on military bases which could add over 5,000 beds, as CNN reported.
The agency has also expedited the process for releasing some migrant kids to parents or other guardians already in the U.S.
Still, the number of children and teens waiting in border patrol facilities unfit for minors continues to grow. As of Thursday, there were more than 5,000 children in border facilities.
Go deeper