43 senators to Biden: Use "full force" of diplomatic, economic tools to check Iran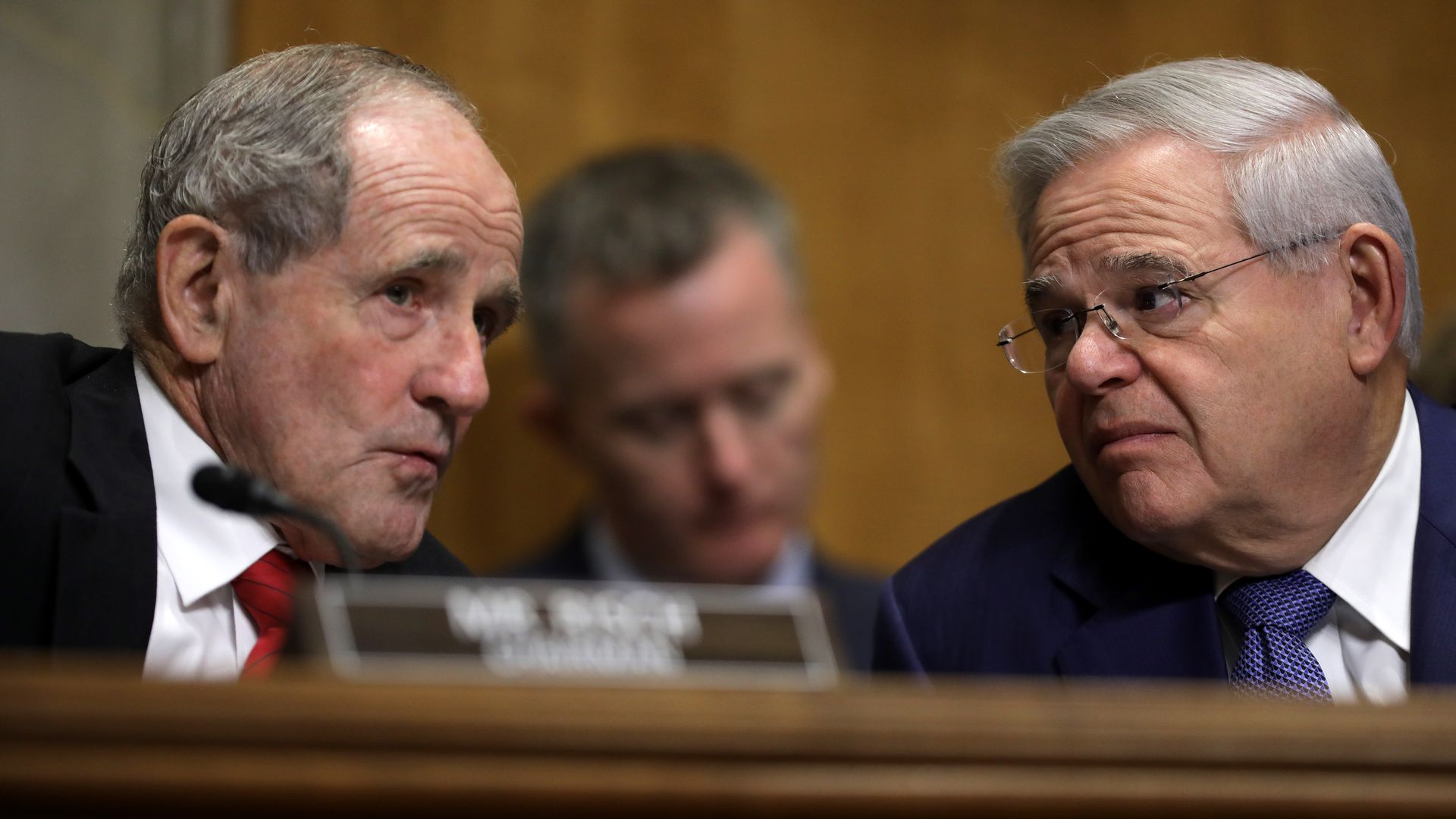 A group of 43 senators led by Sens. Bob Menendez (D-N.J.), Jim Risch (R-Idaho) and Lindsey Graham (R-S.C.) urged President Biden in a letter Thursday to use "the full force of our diplomatic and economic tools" to prevent Iran from obtaining nuclear weapons.
Why it matters: The letter outlines actions the Biden administration can take to curb Iran's nuclear ambitions that will garner bipartisan support in Congress, including an agreement with U.S. allies and the United Nations that prevents Iran from producing such weapons.
Between the lines: While the senators admitted in the letter that they have differing views on the 2015 Iran nuclear deal and the Trump administration's maximum pressure campaign against the country, they agreed that Iran has recently accelerated its nuclear activity and poses a threat to the U.S. and international stability through its arms exports.
"Democrats and Republicans may have tactical differences, but we are united on preventing an Iranian nuclear weapon and addressing the wide range of illicit Iranian behavior," the senators wrote.
What they're saying: "Looking ahead, we strongly believe that you should use the full force of our diplomatic and economic tools in concert with our allies on the United Nations Security Council and in the region to reach an agreement that prevents Iran from ever acquiring nuclear weapons and meaningfully constrains its destabilizing activity throughout the Middle East and its ballistic missile program," the senators added.
"We believe it is critical you consult with our European allies, Israel, and Gulf security partners on a path forward with Iran. The recent Abraham Accords provides hope that our partners and allies can work together to further regional cooperation."
The big picture: Former President Trump abandoned the landmark nuclear agreement in 2018.
Go deeper