Hatch Act complaint filed against HUD Secretary Marcia Fudge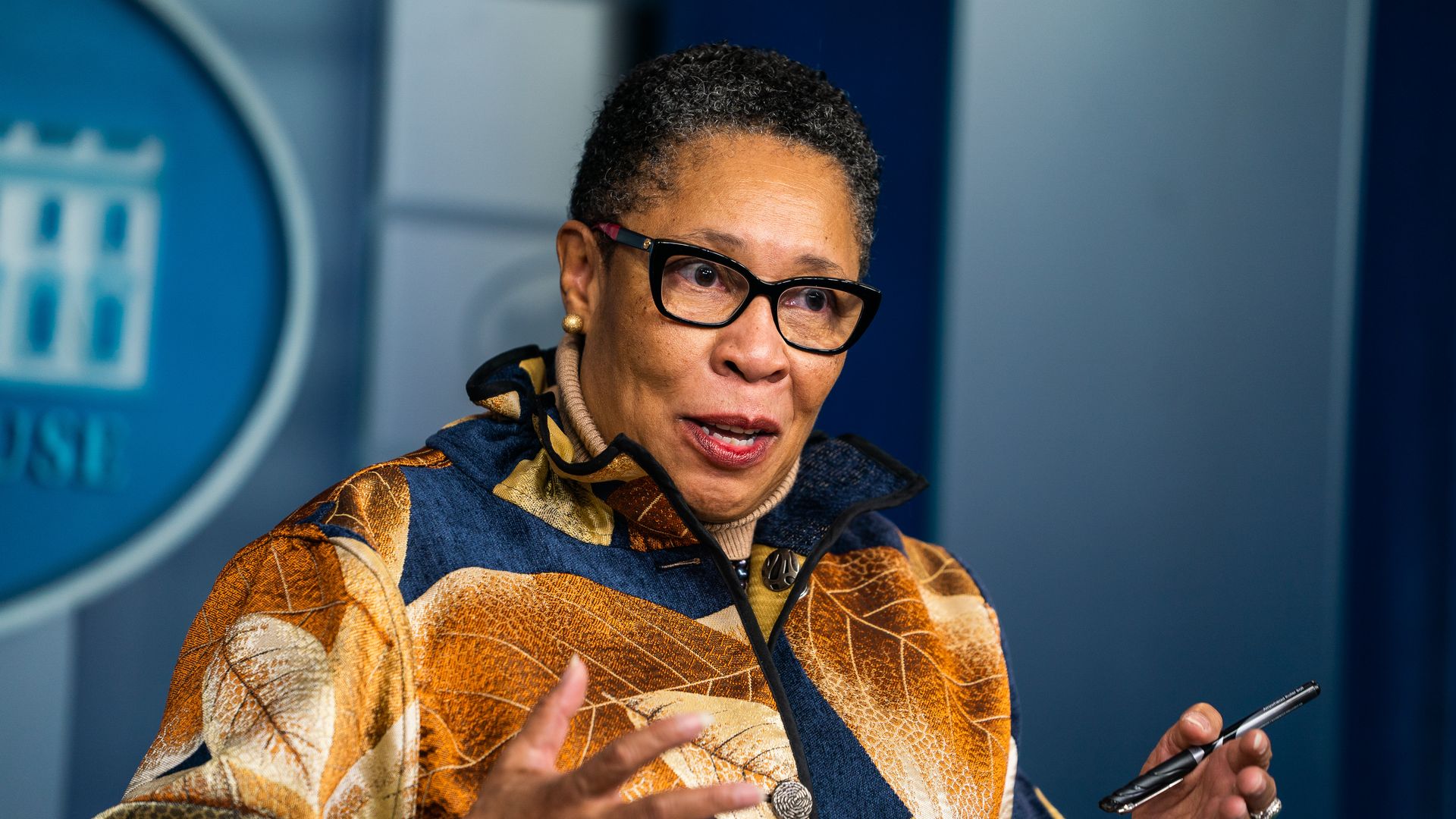 A conservative group is filing a Hatch Act complaint against Secretary of Housing and Urban Development Marcia Fudge for political comments she made at the White House last week.
Why it matters: The group, Americans for Public Trust, is signaling that it will use the Hatch Act, which forbids overt political activities by senior federal employees, to cause potential ethics problems for President Biden's Cabinet.
"The American people are entitled to trust in their government, knowing that political opining has no place during the performance of official business duties," the complaint reads.
The group is asking the Office of Special Counsel "to investigate this matter and any potential violations of the Hatch Act and standards of government employees."
The backdrop: At the White House briefing last week, Fudge offered her commentary on who might be a good 2022 Senate candidate in her home state of Ohio and mentioned two Democrats: Dayton Mayor Nan Whaley and Rep. Tim Ryan.
"I think we have a good shot at it. I know people have written off Ohio. I haven't written off Ohio. I believe we can win the Senate race," she said.
On Friday, she admitted that she should not have talked politics from the White House podium.
"I acknowledge that I should have stuck with my first instinct and not answered the question," she said in a statement to the Washington Post.
Flashback: In 2019, the Office of Special Counsel, which oversees federal personnel, ruled that White House counselor Kellyanne Conway violated the Hatch Act, calling her a "repeat offender" and demanding that she be fired.
"As a highly visible member of the Administration, Ms. Conway's violations, if left unpunished, send a message to all federal employees that they need not abide by the Hatch Act's restrictions," the OSC wrote.
More than a dozen other former Trump administration officials were also found to have violated the Hatch Act, including trade adviser Peter Navarro.
Trump did not terminate Conway or Navarro or take any known disciplinary action. Trump's Chief of Staff Mark Meadows also downplayed the Hatch Act after criticism of the White House hosting the Republican National Convention, insisting that "nobody outside of the Beltway really cares."
Go deeper