Capitol riots prosecutor faces internal review over "60 Minutes" interview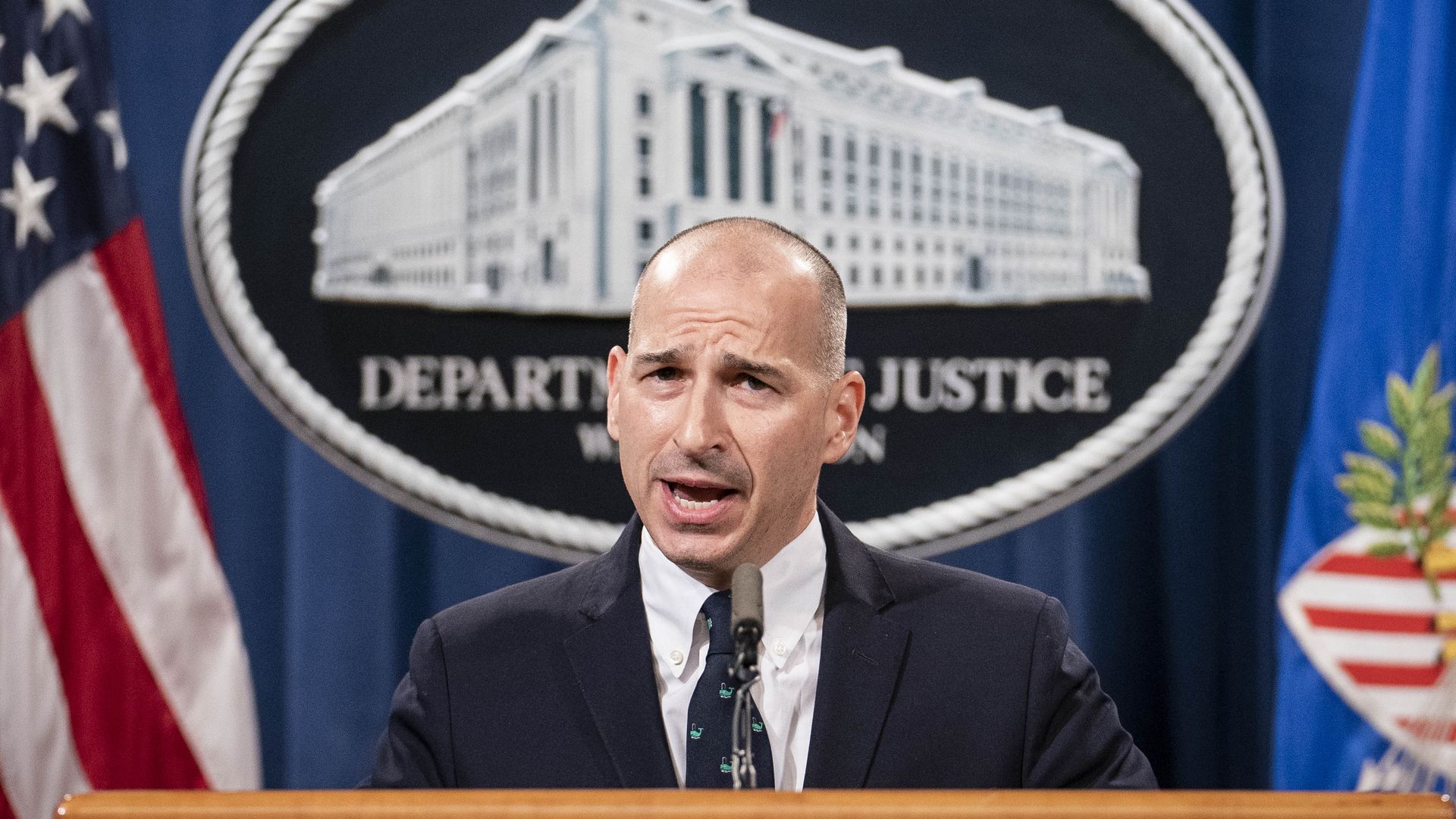 The Department of Justice has asked its Office of Professional Responsibility to review federal prosecutor Michael Sherwin's comments that sedition charges are likely in the criminal investigation into the Capitol riots, per the Washington Post.
Why it matters: His comments to CBS' "60 Minutes" were the subject of an emergency meeting called by District Judge Amit Mehta on Tuesday, who said "these kinds of statements in the media have the potential of affecting the jury pool … I intend to enforce that rule vigorously," Politico notes.
The DOJ watchdog will review whether Sherwin, who was leading the investigation into the insurrection until last Friday violated department policy during his CBS interview, broadcast Sunday.
For the record: Prosecutors are generally prevented by DOJ rules from speaking publicly on investigations that are ongoing.
Of note: In the emergency meeting, Mehta said "defendants are entitled to a fair trial, not one that is conducted in the media" and that he may impose a gag order if further comments are made on the biggest criminal investigation in U.S. history, according to Politico.
The DOJ did not immediately respond to Axios' request for comment.
Go deeper