Brat TV expects profitability on $35 million in revenue this year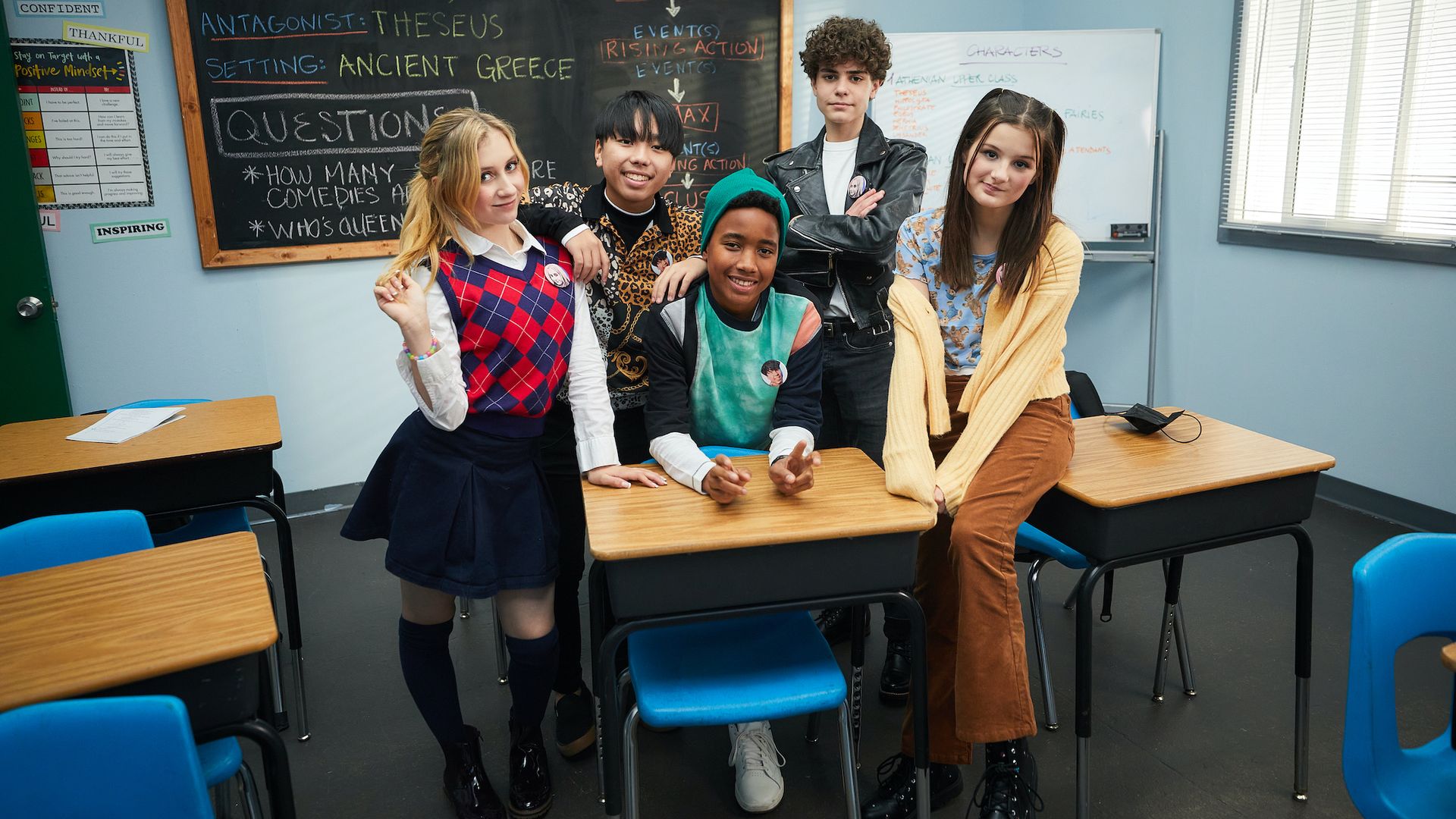 Brat TV, a digital studio that's become Hollywood's go-to producer for Gen Z content, expects $35 million in revenue this year, co-founder Rob Fishman tells Axios. The company brought in $15 million in revenue last year.
Why it matters: Networks and studios are racing to invest in content catered to Gen Z, making companies like Brat TV hot partners and acquisition targets.
Brat TV rival "AwesomenessTV" sold to Viacom in 2019 for $25 million.
The company has been likened to "The CW" network, but for the digital era.
Details: Brat TV launched in 2017, with an original focus on social platforms, particularly YouTube. Now, as streaming TV becomes a bigger trend due to the pandemic, it's investing more in partnerships with streaming companies.
Later this year, Brat TV's entire content library will be made available on NBCUniversal's streaming service Peacock — close to 100 hours of content.
Over the past year, the company has struck partnerships to distribute its shows on Hulu, Roku, Samsung TV+ and others. Its first show, "Chicken Girls," continues to be a major hit for the company as it enters its 8th season.
Brat has also invested in more long-term partnerships with social apps around exclusive shows. "Snapchat Discover has become a major growth center for us, with four shows currently live," Fishman says. The company's biggest show "Past Your Bedtime" has almost 1.4 million subscribers on Snapchat.
The company scored a major win last year when it cast TikTok sensation Dixie D'Amelio in her first acting role in a Brat TV show called "Attaway General" on YouTube. The show's popularity helped Brat TV cross 1.5 billion views and over 160 million hours watched on its YouTube channel since it launched.
Be smart: YouTube remains a go-to destination for Gen-Z, according to data from Piper Sandler. But the video giant is still mostly a host to user-generated content, with not enough companies investing in professionalized content for the platform.
"As streaming services make a play for younger eyeballs, we'll see how much audience they can draw from the free airwaves online," Fishman says.
Brat TV become an official sales partner for YouTube last year, allowing the company to sell its own ad inventory around its content and around the channels' of over 30 popular Gen-Z creators. Most channels on YouTube don't get to chose which ads appear next to their content.
The big picture: Brat TV now employs over 40 people full-time. It soon plans to post around 10 positions to help scale its revenue team as it explores new businesses like commerce and production services for social networks and streamers.
What's next: The company plans to launch a new commerce business this year selling branded consumer packaged goods and merchandise. This summer, Brat will launch an apparel line called "Attaway," featuring styles from across its shows.
Go deeper