Poll: Vast majority of Americans support raising federal minimum wage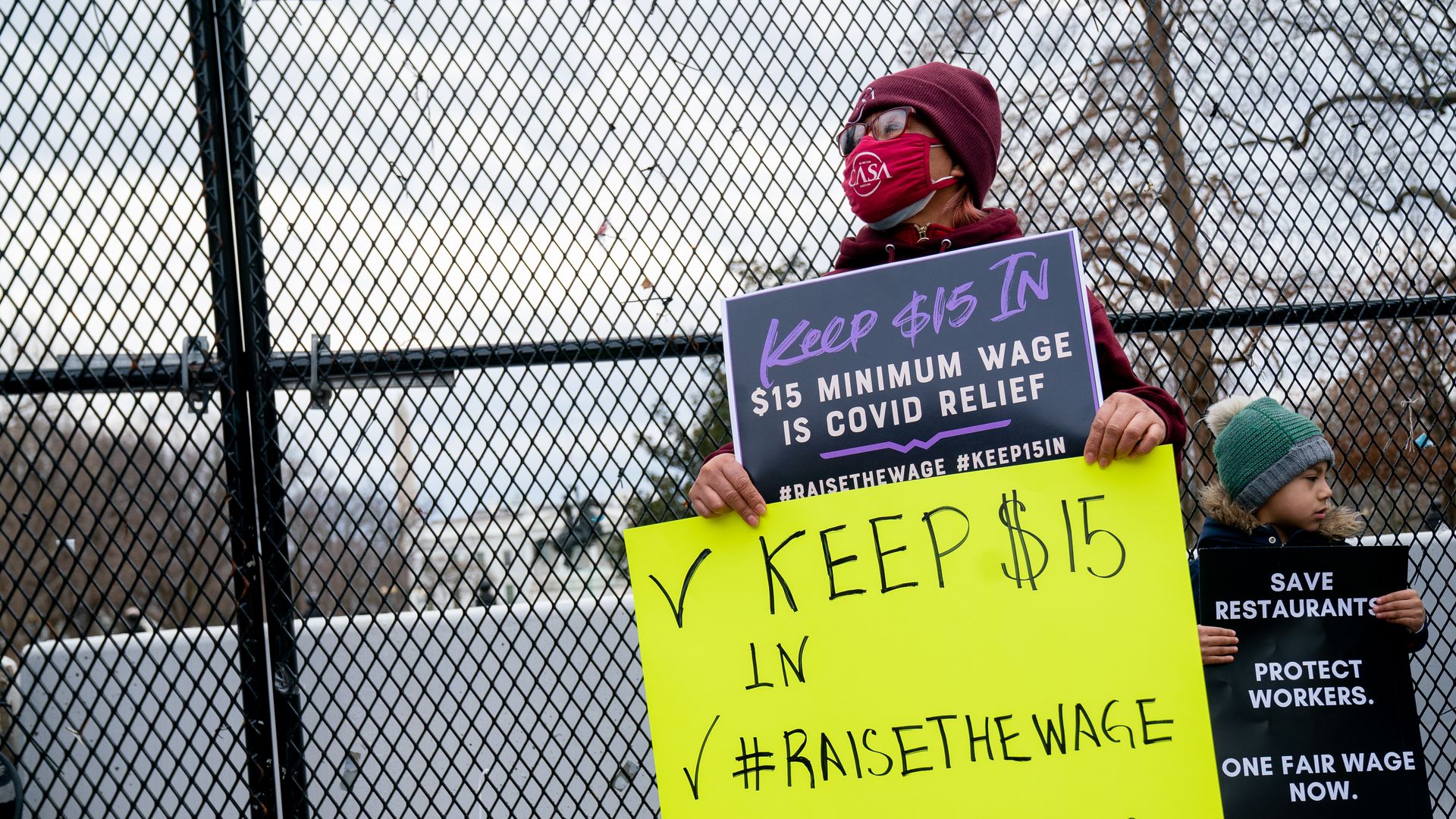 Eight in 10 Americans think the federal minimum wage is too low and two-thirds support increasing it to $15 per hour, according to a poll from Amazon and survey producer Ipsos published Tuesday.
Why it matters: A raise in the minimum wage from the current $7.25 an hour was not included in the $1.9 trillion COVID relief package passed by Congress this month, despite progressives pushing to add a minimum wage provision to the bill. This poll suggests there's widespread nonpartisan support for an increase.
What they're saying: Chris Jackson, senior vice president of public affairs at Ipsos, noted in a statement that "this level of agreement is practically unheard of in contemporary America and reflects an overwhelming public consensus that elected officials should think twice before disputing."
Zoom in: The poll of 6,354 people, conducted Jan. 28-Feb. 8, found that 80% believe large employers should play a role in raising the federal minimum wage — compared to 73% for politicians and policymakers.
● Even when including undecided respondents on the matter, 56% support a $15 per hour minimum wage, the poll notes.
The margin of sampling error for the poll is plus or minus 1.23%.
Of note: Amazon announced in 2018 a $15 minimum wage for 350,000 employees, both full-time and seasonal. But the retail giant's working conditions have come under scrutiny in recent months.
New York's attorney general filed a lawsuit against Amazon last month, alleging it hasn't complied with workplace rules during the pandemic. The company denies the claims.
Go deeper