Democrats see China as a test for Republicans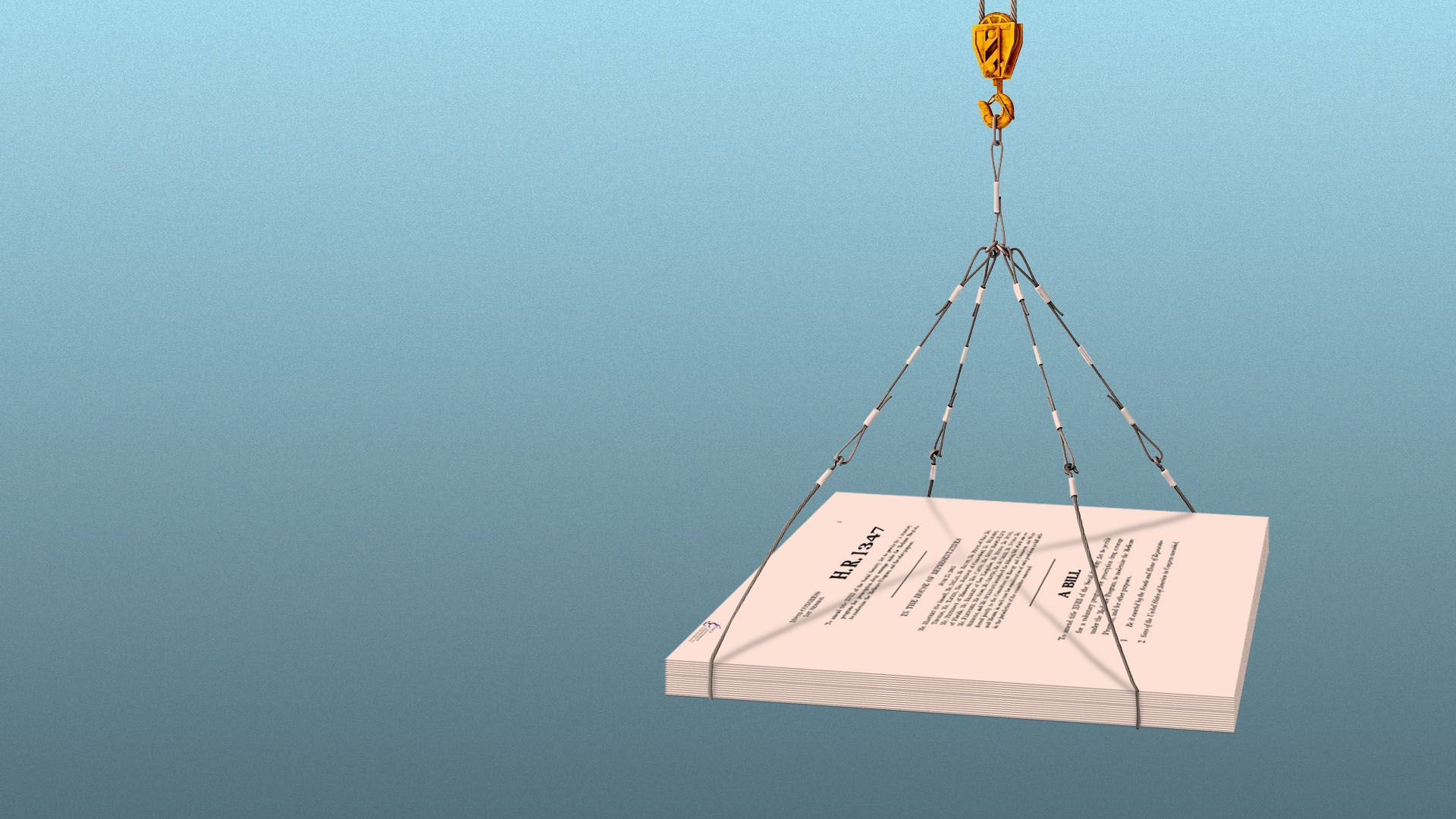 Democrats think they have a test for whether they can work with Republicans on anything: it has to do with China.
What we're hearing: The White House is quietly supporting Sen. Chuck Schumer's forthcoming legislation to curb China's global influence to prove Democrats can still work with Republicans despite the GOP voting unanimously against the $1.9 trillion coronavirus relief package.
An interlude of bipartisanship could be an important prelude to another ugly fight expected over President Biden's infrastructure package.
The Senate majority leader's team also sees this bill as a marker for whether Republicans are willing to give Democrats any win.
Between the lines: Outcompeting China is an area in which Republicans and Democrats largely agree: It's the one issue on which Schumer (D-N.Y.) and President Trump saw eye to eye.
That makes it the perfect bipartisan appetizer for Democrats before they move on to infrastructure. Top lawmakers expect that massive package will have to be forced through with the budget reconciliation process.
Biden labels the infrastructure plan his "Build Back Better" agenda. It would fundamentally reconfigure the economy and introduce massive climate change initiatives many Republicans consider too progressive.
"President Biden welcomes work by Sen. Schumer and a bipartisan group of lawmakers on Capitol Hill to identify further steps we can take to increase resiliency in our economy," said a White House official.  "The president and his team will remain in close contact with Sen. Schumer and other congressional leaders on the next steps."
Schumer's anti-China legislation, which is still being assembled, would combine a series of proposals already put forth by lawmakers from both parties, sources familiar with the bill tell Axios. That would make bipartisan passage more feasible.
The legislation is expected to on focus manufacturing, technology, 5G, supply chains and semiconductors, Schumer said last month.
Top committee chairs and members are currently reviewing separate proposals so they can be marked up right away and stitched together on the floor, the sources said.
This should make the process move fairly quickly, they added, with the goal of passing the bill as early as April. The Washington Post first reported on the accelerated timing of the bill.
Details: Schumer and Sen. Todd Young (R-Ind.), who introduced his Endless Frontier Act last year, will provide the main outline for the measure.
5G legislation proposed by Sens. Marco Rubio (R-Fla.), John Cornyn (R-Texas), Mark R. Warner (D-Va.) and others aimed at producing alternatives to technology provided by China's Huawei is also expected in the bill.
Sen. Bob Menendez (D-N.J.), chairman of the Foreign Relations Committee, is currently reshaping the American LEADS Act to gain GOP support for adding it to the bill, including from Sen. James Risch (R-Idaho), the committee's ranking member.
Other Senate committees involved in helping crafting legislation include Commerce, HELP, Banking, Finance, Energy and Natural Resources, Environment and Public Works and Appropriations, per a senior Senate Democratic aide.
Go deeper