China's on a mission to dominate space internet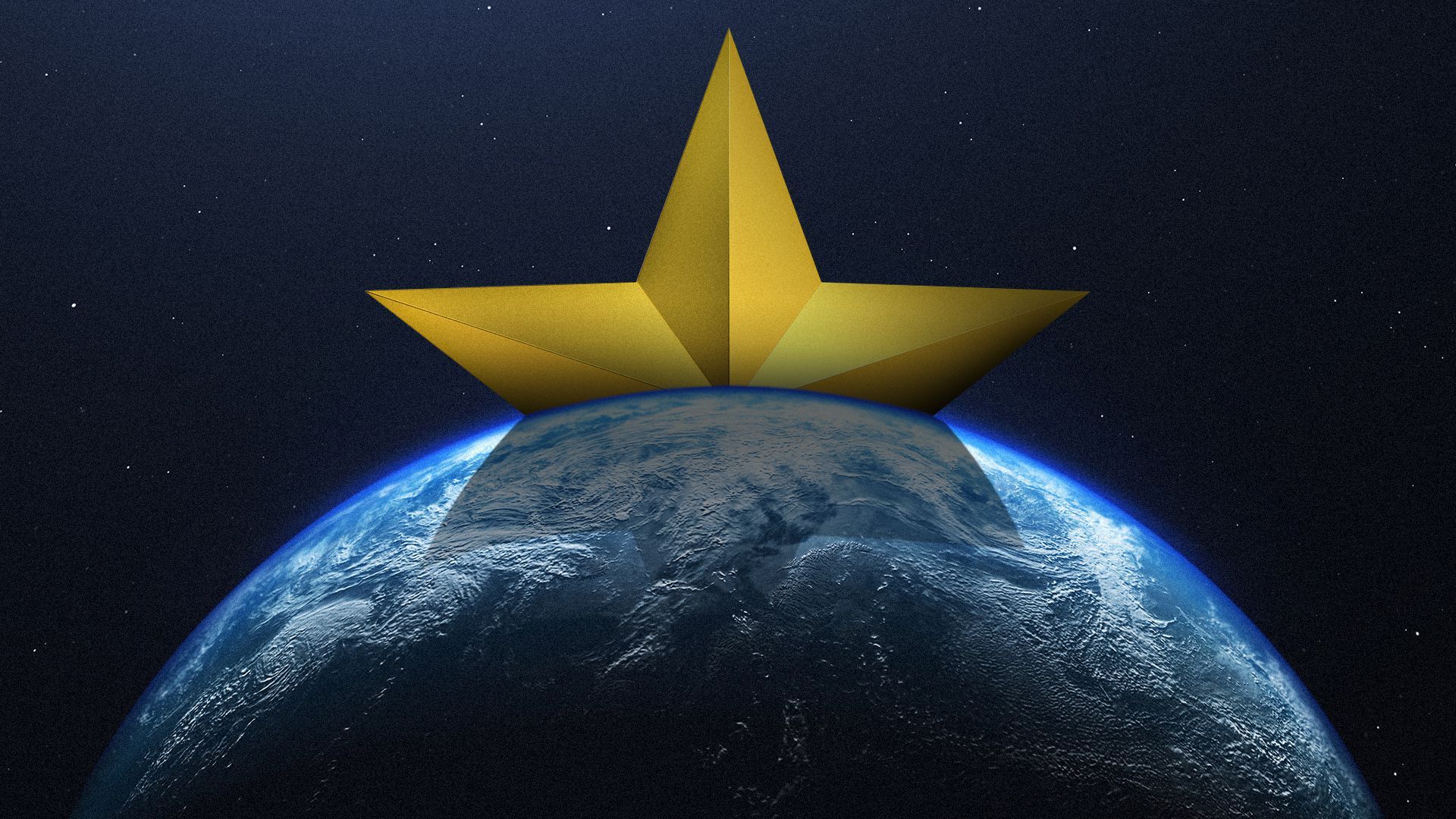 China is ramping up plans for government-sponsored satellites to beam internet from space, taking on U.S. rivals like SpaceX and Amazon in the race to own the next frontier of connectivity.
Why it matters: There's growing concern that China is trying to enter the space internet market with the same strategy it used on earth with Huawei and 5G — use a state-backed company to undercut competitors and spread global influence.
What's happening: China is attempting to launch its own network to rival global competitors.
China's "StarNet" would launch 10,000 satellites in the next 5 to 10 years, according to an Asia Times report that cites a publication run by the official China News Service.
China intends to build a space infrastructure system for communications, navigation and remote sensing with global coverage as part of its latest five-year plan.
The big picture: Faster and cheaper technology has made satellite networks a more viable option for transmitting broadband.
There's a huge demand for the service with 4 billion people worldwide lacking broadband access, many of them in hard-to-serve areas, spurring global interest in beaming internet from space.
SpaceX is leading the way with its Starlink service, while Amazon's Project Kuiper also is working on a constellation of broadband satellites.
The U.K. government is backing satellite broadband provider OneWeb and the European Union has announced plans for its own constellation.
What they're saying: "All these countries are doing this because it's like the wide open frontiers of the 1800s, and the ideas of how best to exploit it are virtually unlimited at this point," said former FCC Commissioner Rob McDowell, who now represents clients in the industry.
China's satellite network will be an extension of its telecommunications infrastructure, said Blaine Curcio, founder of Orbital Gateway Consulting who tracks China's space industry. "It's another tool in the toolbox of China building out its version of the splinter-net."
Flashback: Chinese telecommunications company Huawei became a global power player by providing low-cost equipment in other countries, prompting national security concerns in the U.S. over the Chinese government's potential access to communications data.
"The United States companies have a lead in terms of deploying systems, but there's an expectation that the Chinese will deploy systems not seeking to provide service in China, but they're seeking to expand their sphere of influence," Satellite Industry Association President Tom Stroup told Axios. "And just as they did with Huawei equipment, there's the potential to do the same thing with satellite."
Our thought bubble: Axios China expert Bethany Allen-Ebrahimian notes that China could potentially use such a satellite network for mass data collection and surveillance of internet traffic.
What to watch: China is behind on satellite broadband, but if the Chinese deploy the Huawei playbook of offering cheaper and reliable equipment abroad, the U.S. will need an answer, notes Ainikki Riikonen, a research assistant for the Technology and National Security Program at the Center for New American Security.
"It would have huge geopolitical benefits for China, especially if they can increase other countries' reliance on it to do installation and upkeep of information networks," Riikonen told Axios.
Go deeper