Biden opposes reopening controversial child migrant shelter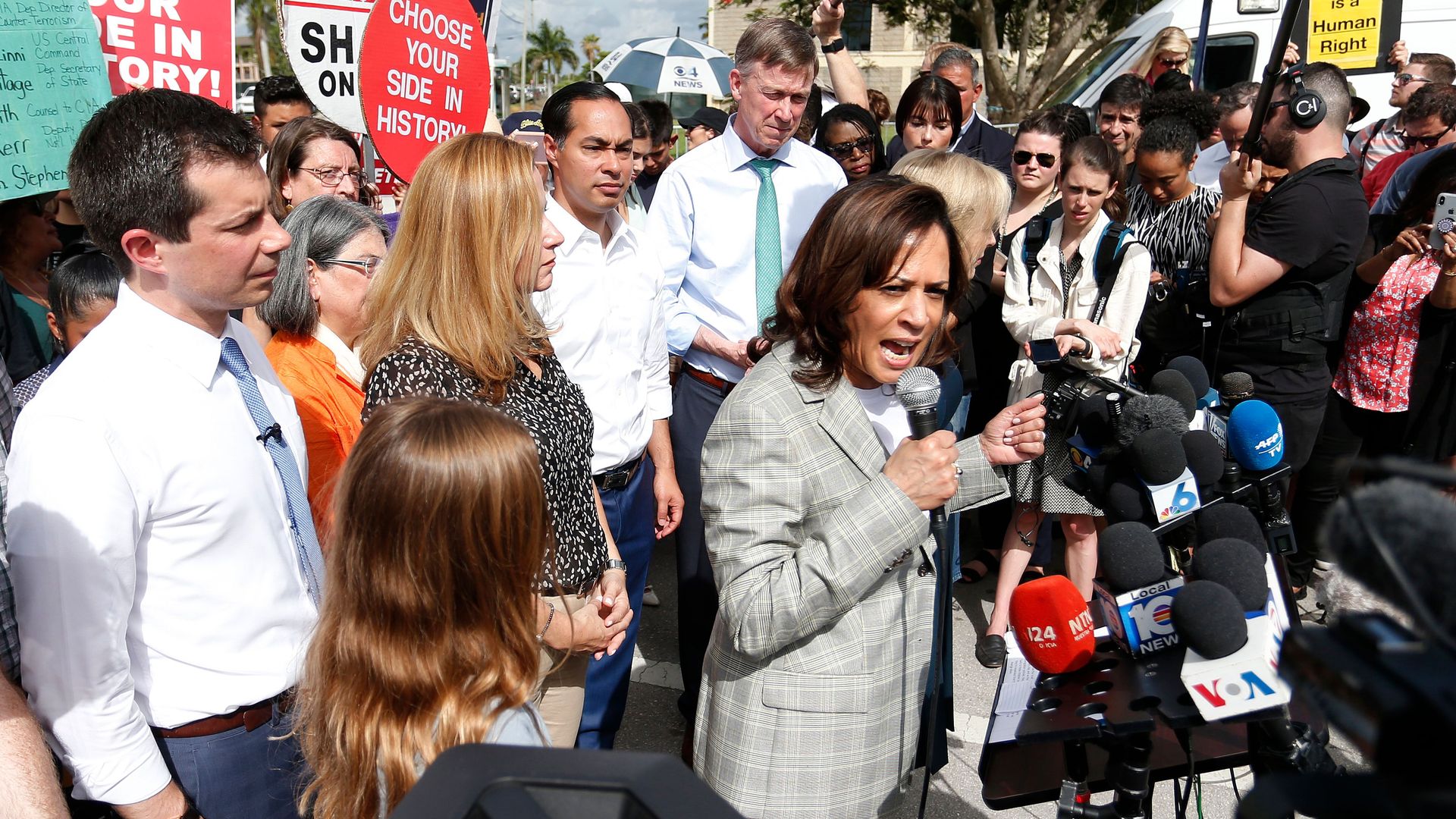 President Biden opposes reopening a controversial child migrant shelter in Florida that's been run by a for-profit company, telling the federal agency overwhelmed with caring for migrant minors to find other options, people familiar with the matter tell Axios.
Why it matters: The president's personal intervention underscores the growing humanitarian crisis at the border, the facility's scandal-plagued past and Biden's own sensitivities around child detention practices.
Between the lines: The temporary shelter in Homestead, Florida, is one of the largest overflow facilities — and a political lightning rod.
It was used during surges at the border in both the Obama and Trump administrations; there had been multiple allegations of abuse by the facility's staff and human rights violations.
The government has kept the shelter operationally ready to open quickly if needed in an emergency situation.
Despite reported discussions about opening and the overwhelming numbers of migrant kids, the Department of Health and Human Services under the Biden administration has yet to reopen it.
What they're saying: Vice President Kamala Harris, along with other Democratic presidential hopefuls, visited the Homestead shelter as a senator in June 2019 and vowed to shut down private detention facilities.
Advocates have pushed back against reports of HHS moving to use the shelter again. Biden seems to be listening.
The Biden administration "remains deeply engaged on the influx of unaccompanied minors at the border and we're working around the clock to continue to find ways to more quickly process individuals and unite children with vetted and confirmed family members or sponsors," a White House spokesperson told Axios.
HHS spokespersons did not respond to a request for comment.
The big picture: HHS has been opening other overflow shelters and recently shifted COVID-19 protocols to allow more space for kids in existing shelters. The agency is still struggling to keep up with large numbers of migrant kids and teens.
It opened an overflow shelter in Carrizo Springs, Texas. It plans to use a convention center in Dallas, the AP reported on Monday. It's also eyeing a military base in Virginia, as Reuters first reported.
As of Sunday, 4,200 minors were being held in Border Patrol facilities never intended for long-term care of children, CBS News reported and Axios has confirmed. They were awaiting placement in HHS' shelters, and 3,000 had been held for more than three days in CBP's facilities.
"We are looking for additional facilities and that remains a focus," White House press secretary Jen Psaki said during Monday's press briefing.
Go deeper