What to know about the NBA Top Shot trading phenomenon
NBA Top Shot is a blockchain-based platform that allows fans to buy and sell officially-licensed highlights from NBA games.
Why it matters: The platform, which is a joint venture between the NBA, NBPA and Dapper Labs, could be the future of the collectibles market.
How it works: The NBA cuts the highlights, then Dapper Labs decides how many of each highlight to sell and numbers them.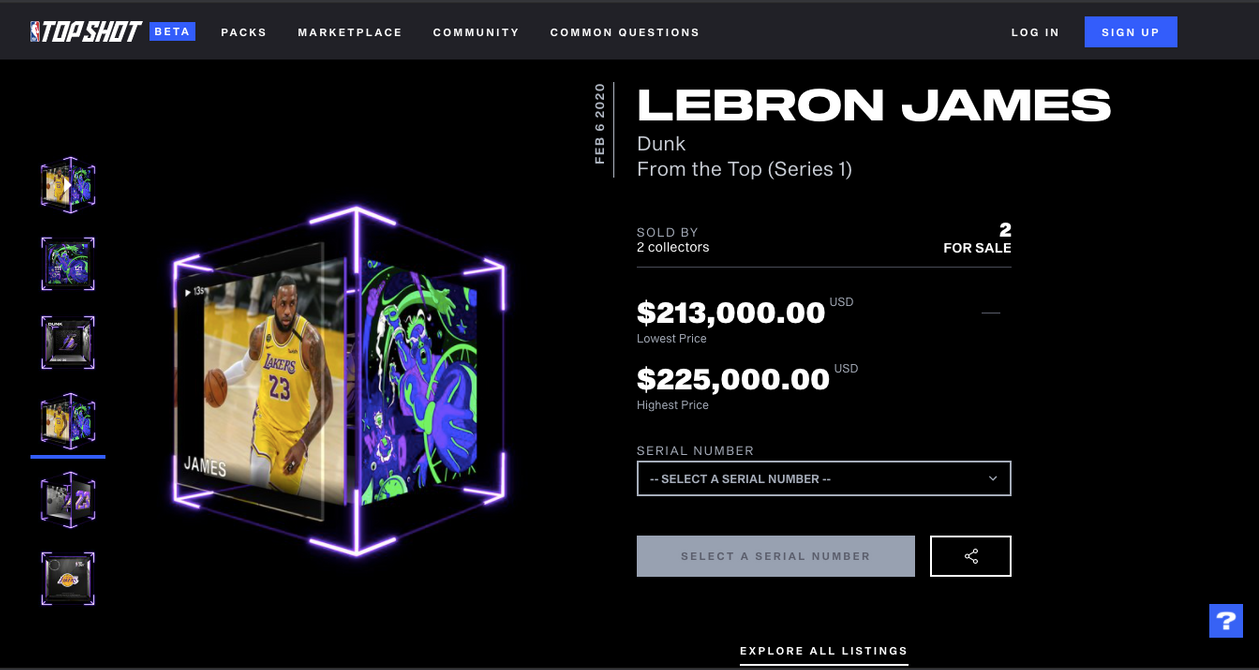 Be smart: You don't need to own a Top Shot to watch it, as NBA highlights are available everywhere. But if you "own" one, you're the only one who owns that asset.
"Can't I just go to YouTube for free if I want to see a Ja Morant dunk? Of course you can. You could also have your cousin in art school design a Kobe Bryant rookie card for you in Photoshop."
— DeMarco Williams,
SLAM
By the numbers: NBA Top Shot has processed more than $250 million in sales from 100,000 buyers over the last month alone.
Of note: Dapper Labs' first major project was called CryptoKitties, which was essentially digital Pokemon cards. Like Top Shot, it exploded — only for the items to plummet in value after the fad passed.
What's next: Other leagues like the NFL and NHL could embrace the revolution, and Dapper Labs is "actively building out experiences for women's sports," per CNBC.
Go deeper:
Go deeper