Axios Sports
March 12, 2021
👋 Good morning! Welcome to a special edition of Axios Sports covering the trading card boom and the rise of sports fandom investing.
Today's word count: 1,885 words (7 minutes).
1 big thing: 💵 The rise of sports fandom investing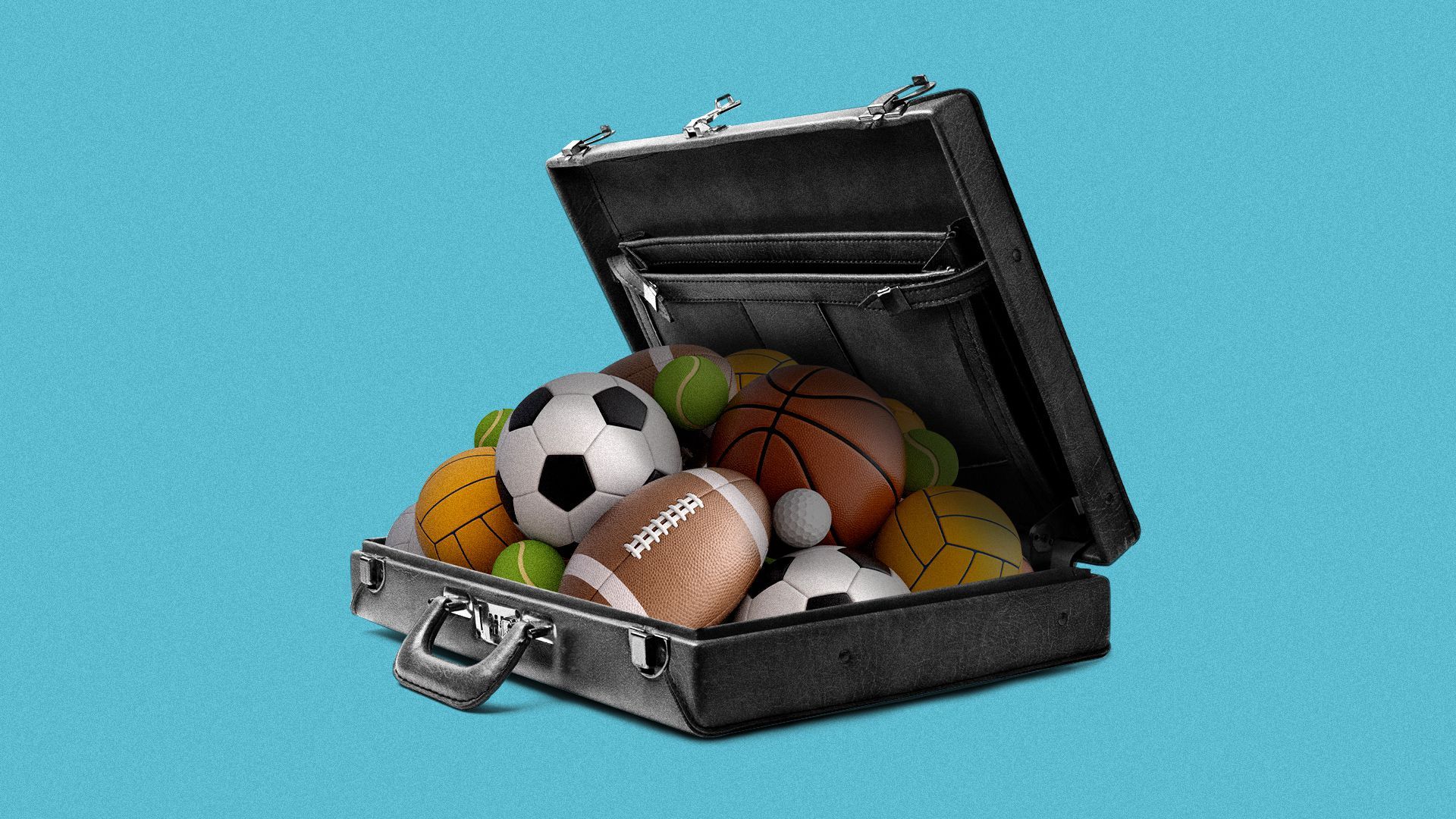 For nearly a century, investing was driven by ticker symbols. Now, there's more room for passion-aligned investing — and sports is at the forefront of that movement.
The state of play: Sports fans have always followed the players and teams they love. Now, there are more ways than ever to actually invest in them.
Whether it's through sports betting, fantasy sports, or buying and selling trading cards and memorabilia, it's never been easier to bet on an athlete or team's future success.
With so much access to information, fans and collectors can form hypotheses and leverage their expertise by placing a "wager" on what they believe will happen.
For example...
Short-term: If you think Ja Morant, Jonas Valančiūnas and the Grizzlies will beat the Nuggets tonight, how do you invest in them? By placing a bet on the game.
Medium-term: If you think Valančiūnas will have a huge second half of the season, how do you invest in him? By picking him up off the waiver wire in your NBA fantasy league.
Long-term: If you think Morant is going to be a future Hall of Famer, how do you invest in him? By buying his rookie card (or fractional shares of it).
What they're saying: "Loving the things you invest your time and money into are so much more important now, and beloved athletes unlock that passion," says Rob Petrozzo, co-founder of Rally, a platform for buying and selling equity shares in collectibles.
"The old adage that '10–20% of your portfolio should include alternatives' has always meant real estate, precious metals and art."
"As assets like trading cards continue to dominate the conversation, I can envision 'sports' becoming a part of a lot of portfolios as opposed to just being part of an individual's collection or fond memories."
Consider this ... One Rally user I spoke with shared that he has a folder on his phone titled "Investing/Betting." Inside of that folder:
Robinhood (stocks)
Coinbase (crypto)
DraftKings (sports betting)
Rally (collectibles)
2. 💥 The trading card boom continues
The trading card boom that exploded in the early days of the pandemic has recently reached a fever pitch, Axios' Jeff Tracy writes.
Why it matters: Seven of the 10 most expensive sports cards in history were sold in the past eight months — and the all-time record has been broken twice since August.
The backdrop: The hard lockdown at the pandemic's onset resulted in a lot of spring cleaning, with people unearthing treasures from their past and hopping on eBay to see what they might be worth.
The trend took off from there, and trading cards soon became the most popular alternative asset class thanks to their liquidity, simplicity and a healthy dose of nostalgia.
The state of play: Two of the most important factors helping drive this boom are rarity and third-party verification.
Rarity: The "junk wax" era of the '80s and '90s showed the danger of over-saturation. Today, the most valuable cards are also the rarest, due either to being vintage or modern (companies now produce micro-batches of special edition cards they know will be highly coveted).
Grading: In the past, buyers had to take sellers' word on the legitimacy of their cards' condition; now, companies like PSA and Beckett act as neutral arbiters of quality.
The big picture: Amid this surge of enthusiasm, the surrounding industry has elevated itself to meet the moment.
Goldin Auctions, one of the leaders in this space, raised $40 million last month from the Chernin Group and others. Goldin has grown from grossing $800,000 in 2012 to over $100 million last year.
Fractionalization has also taken off, with companies like Rally (2016) and Collectable (2020) allowing investors to buy shares of million-dollar memorabilia for as little as $10.
Of note: The risk, of course, is that most booms tend to go bust sooner or later. That said, collectibles could be a safer bet than, say, meme stonks.
"Traders can short sell when a commodity price gets ahead of itself, like with GameStop. ... In asset markets like sports cards ... it's impossible to short sell. Someone cannot come in and discipline the market."
— John List, economics professor and card collector,
via The Athletic
3. 📈 Investing in cards just like stocks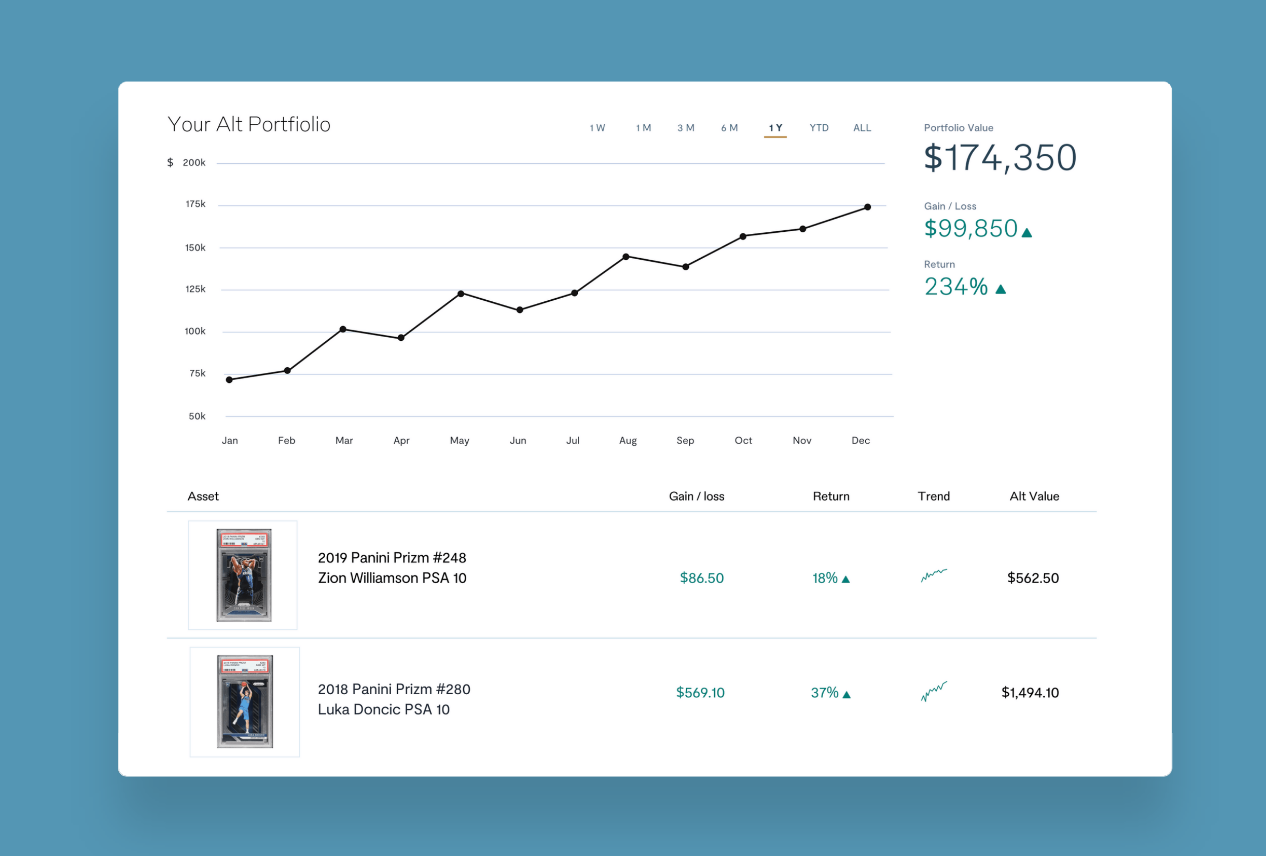 Alt, a new platform where collectors can invest in trading cards as easily and transparently as stocks, went live on Thursday.
How it works: Alt aims to make trading cards a more manageable asset by giving customers a simple way to buy, sell, track and store them.
Portfolio management: Customers can easily upload their card collections and track their portfolio value in real-time.
Real-time valuation: Alt's proprietary "Alt Value" will allow collectors to get real-time data on how much their cards are worth.
Vault: Each customer's collection is securely stored in Alt's "vault," which is free for the first three months.
Low fees: Buying on Alt is free and transaction fees are just 1.5% of the total sale price, which is much lower than what eBay (12.5%) and some auction houses (12–25%) can charge.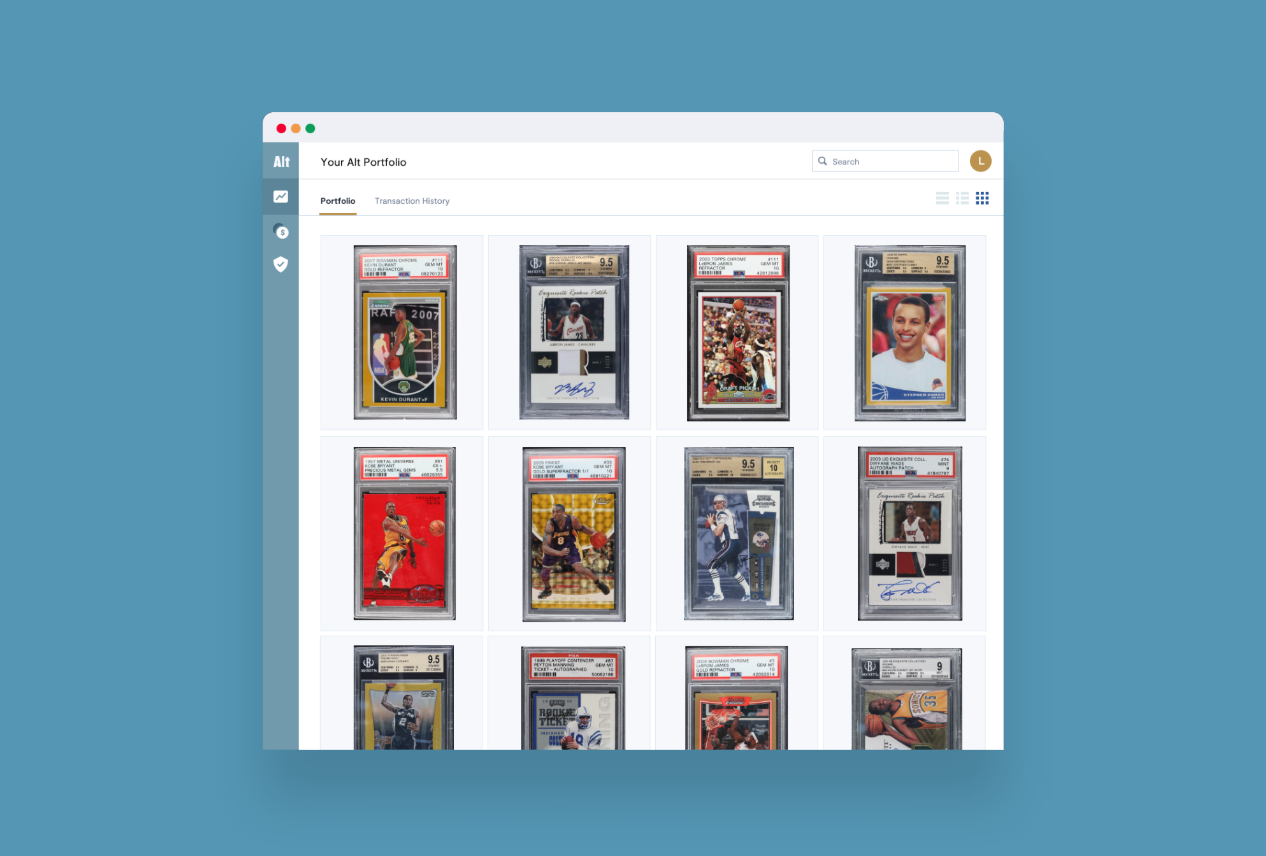 What they're saying: "For decades, stocks, bonds, and foreign exchange have been the predominant investment vehicles, largely because they have been the most transparent and liquid," says founder Leore Avidar.
"Alternative assets such as real estate and venture capital can offer high yields uncorrelated with the stock market, but aren't as broadly accessible because they are more opaque and illiquid."
"Sports cards have been even less accepted as mainstream investment vehicles, despite the fact that they represent a great store of value and return uncorrelated with broader public markets."
"With Alt, we're turning sports cards — and eventually watches, sneakers, and art — into investable assets."
Funding: Alt has raised $31 million, and Alexis Ohanian's Seven Seven Six led the Series A.
Other investors include Kevin Durant's Thirty Five Ventures, Larry Fitzgerald and Tobias Harris.
4. 🏀 The new wave: NBA Top Shot, explained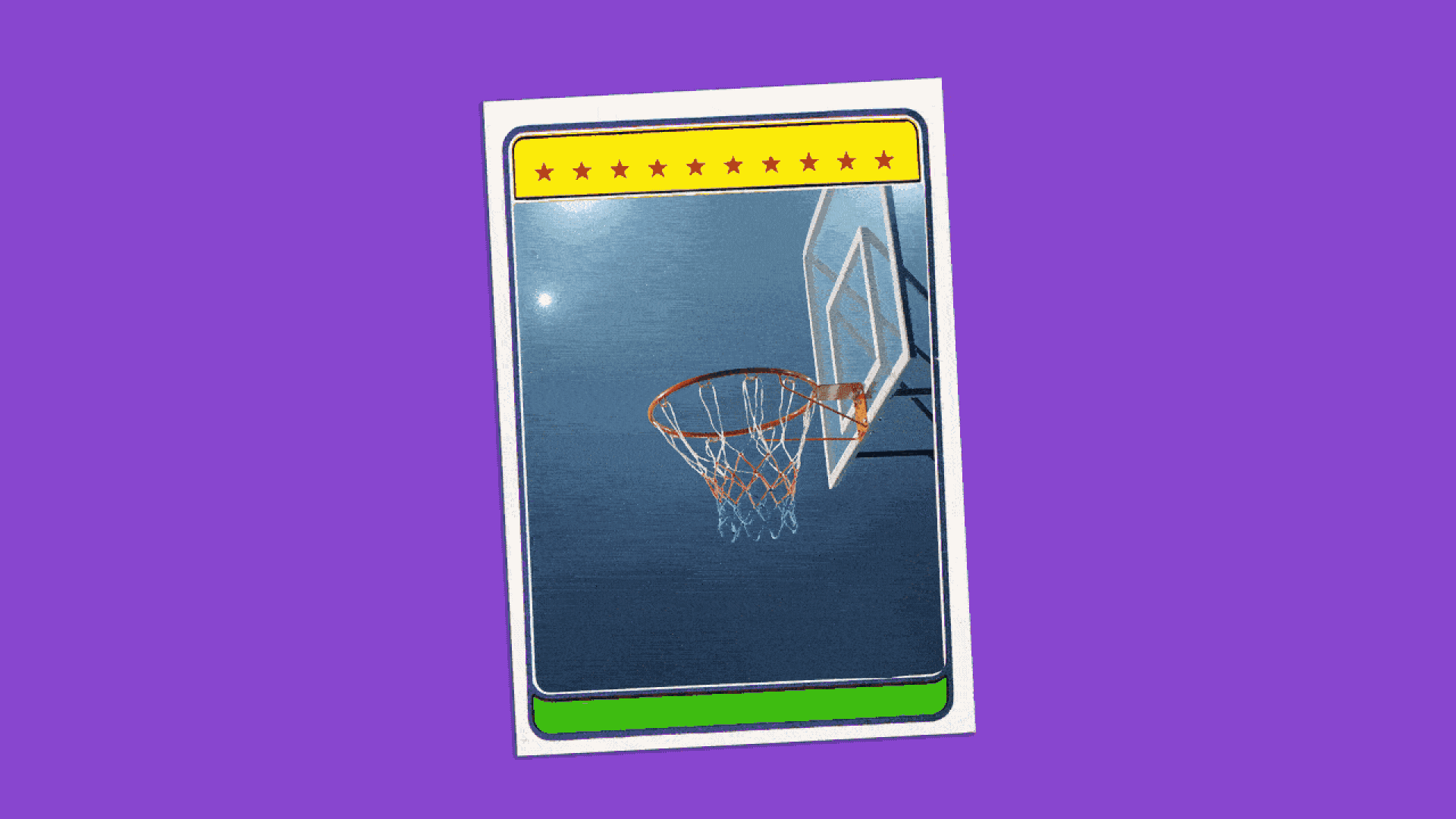 NBA Top Shot is a blockchain-based platform that allows fans to buy and sell officially-licensed highlights from NBA games.
Why it matters: The platform, which is a joint venture between the NBA, NBPA and Dapper Labs, could be the future of the collectibles market.
How it works: The NBA cuts the highlights, then Dapper Labs decides how many of each highlight to sell and numbers them.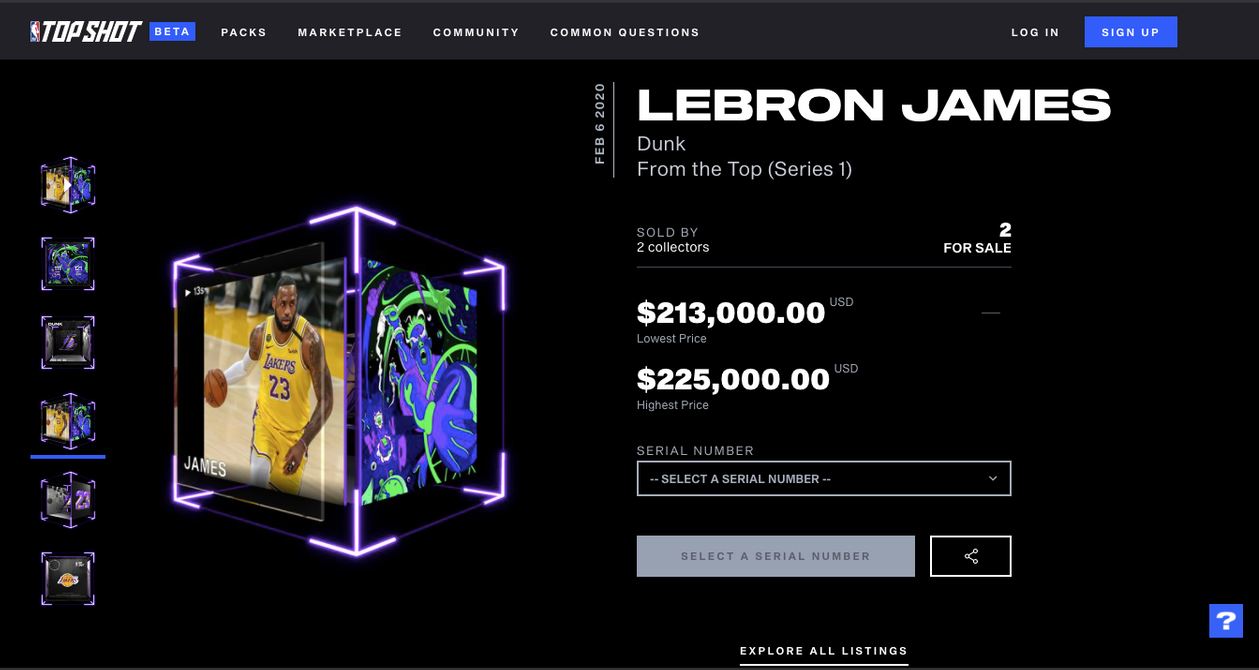 Be smart: You don't need to own a Top Shot to watch it, as NBA highlights are available everywhere. But if you "own" one, you're the only one who owns that asset.
"Can't I just go to YouTube for free if I want to see a Ja Morant dunk? Of course you can. You could also have your cousin in art school design a Kobe Bryant rookie card for you in Photoshop."
— DeMarco Williams,
SLAM
By the numbers: NBA Top Shot has processed more than $250 million in sales from 100,000 buyers over the last month alone.
Of note: Dapper Labs' first major project was called CryptoKitties, which was essentially digital Pokemon cards. Like Top Shot, it exploded — only for the items to plummet in value after the fad passed.
What's next: Other leagues like the NFL and NHL could embrace the revolution, and Dapper Labs is "actively building out experiences for women's sports," per CNBC.
Go deeper:
5. 📸 A brief history of trading cards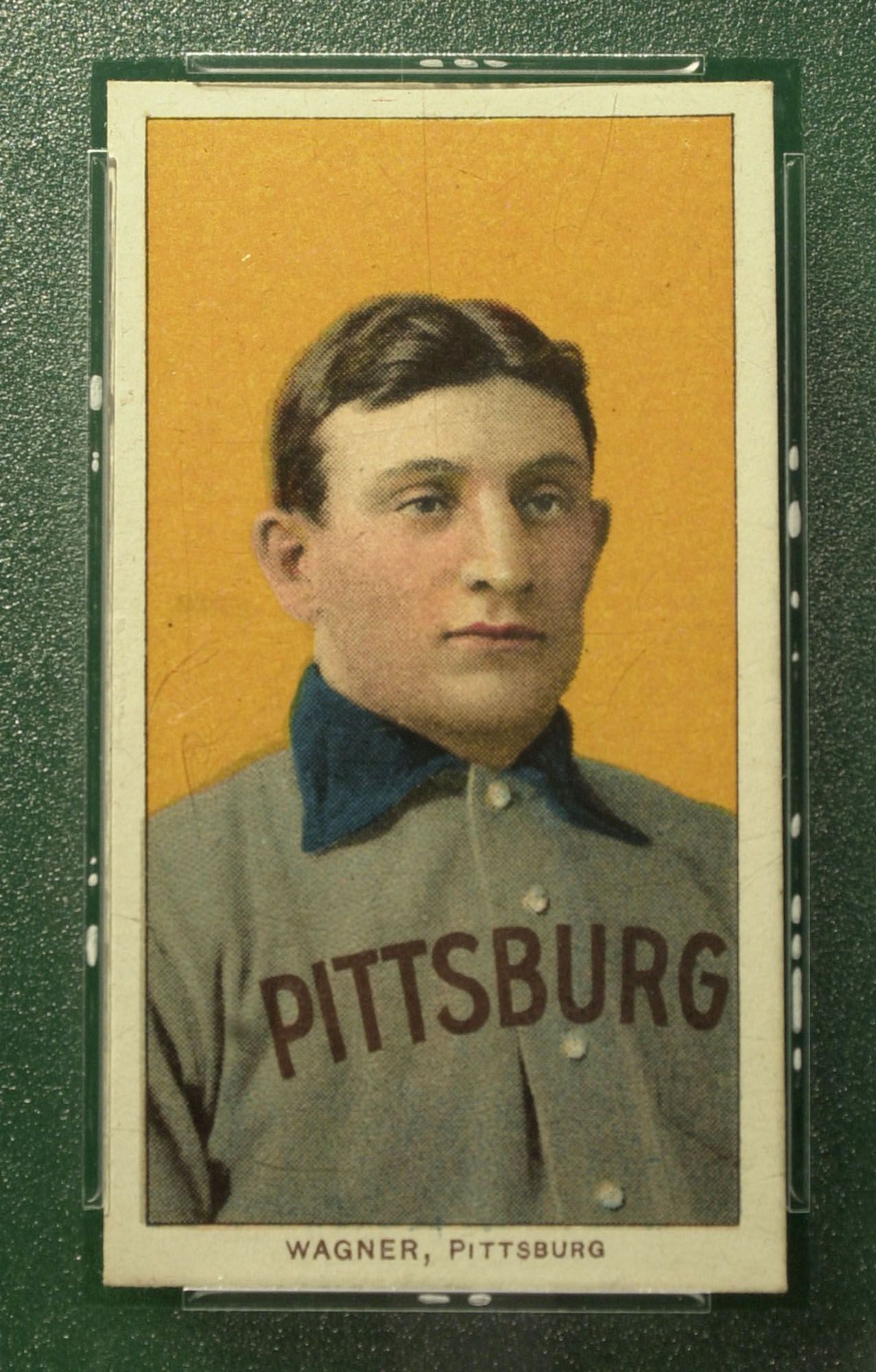 Cigarette cards: In the late-1800s, cigarette companies included cards in their packs as advertisements, and to stiffen the package to protect the product. Soon enough, baseball players were put on those cards, and a collector's hobby was born.
Fun fact: The most famous card of all time, the T206 Honus Wagner, was a cigarette card.
Topps is born: Originally a chewing gum company whose most famous product was Bazooka, Topps began putting baseball cards in their packs in 1951 and produced their first full set in 1952.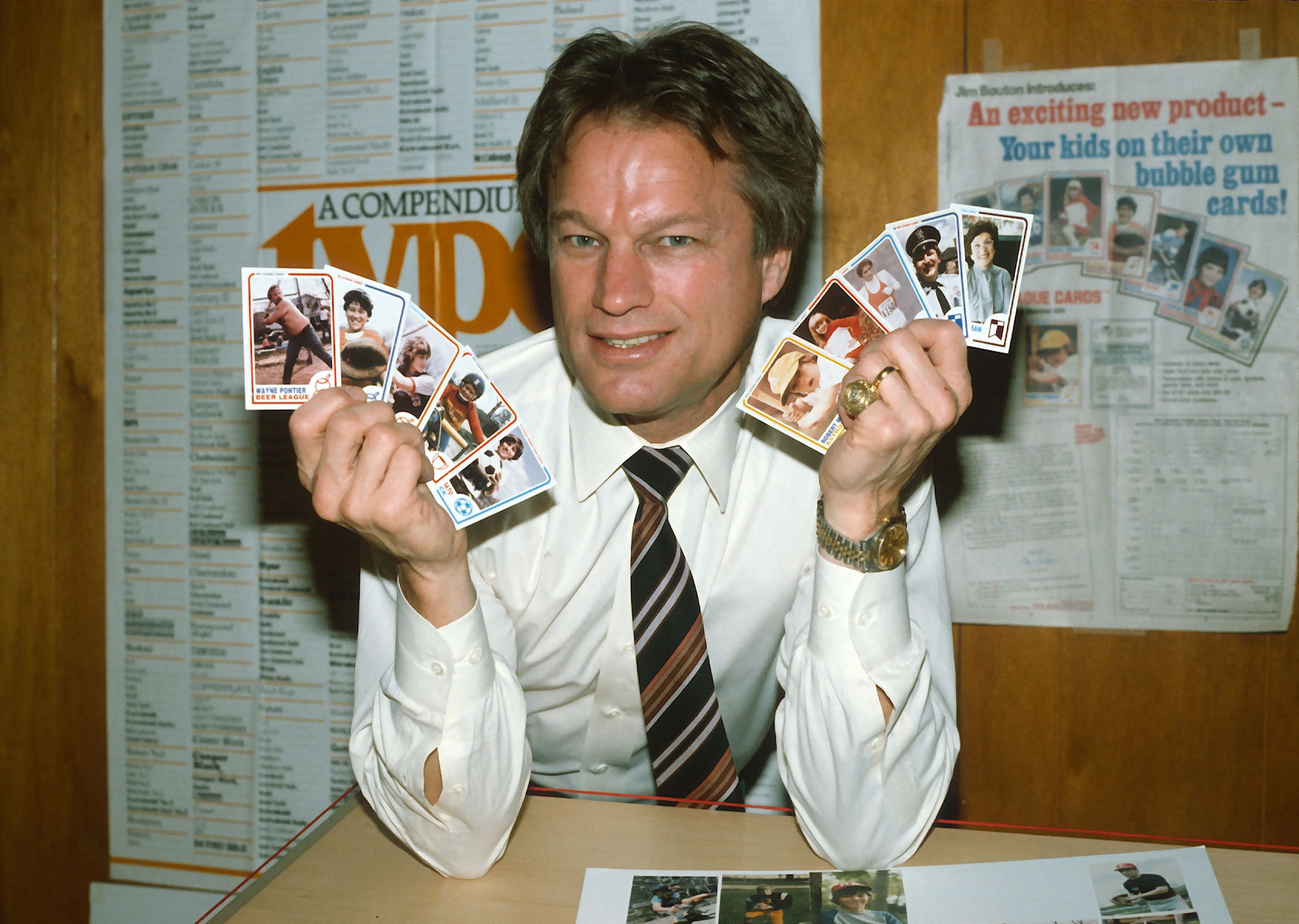 "Junk Wax" era: Booming popularity yielded huge demand in the '80s and '90s. Card manufacturers were happy to oblige by increasing supply, but with cards so readily available, their value plummeted.
6. 🤯 Chart du jour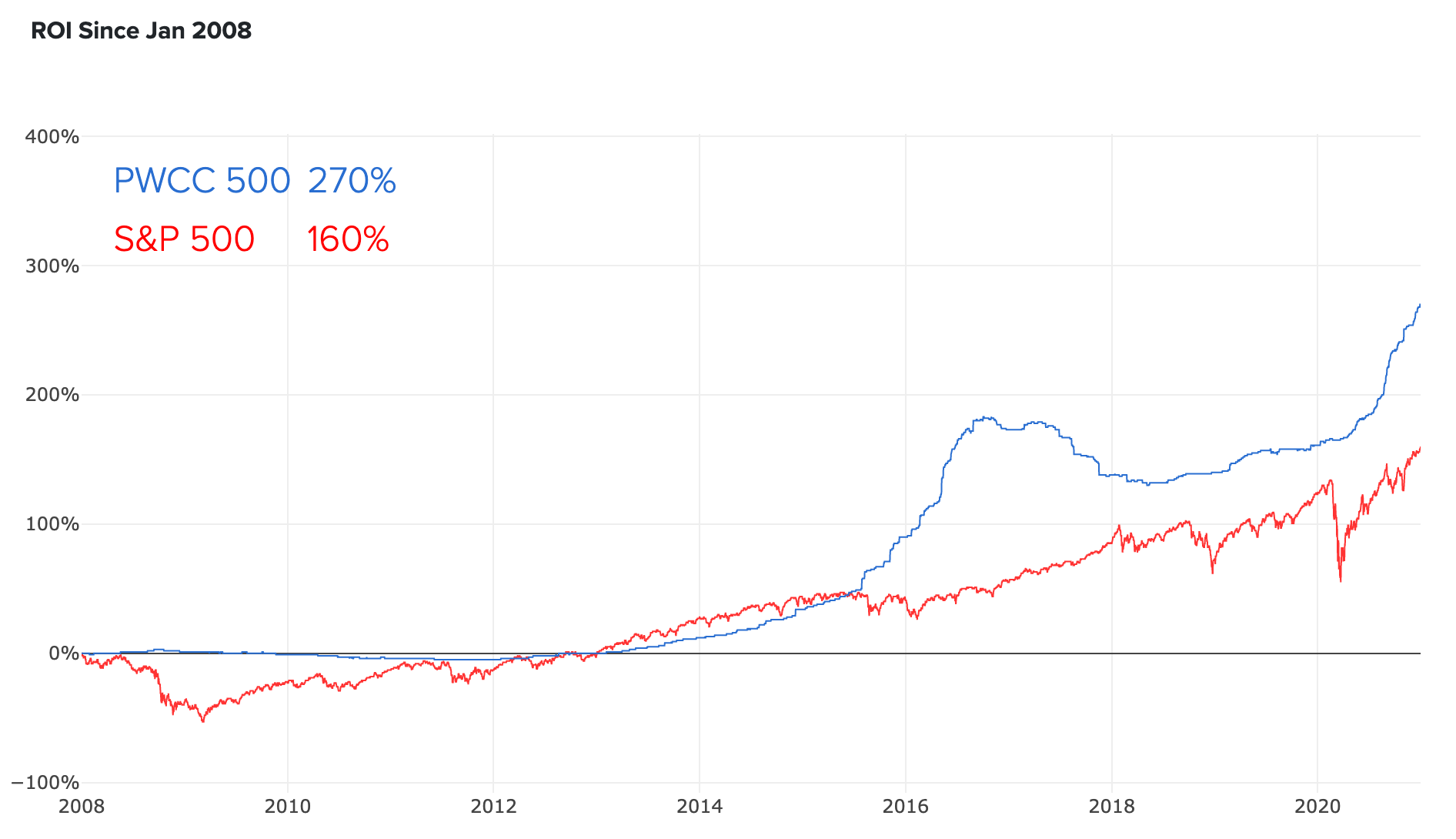 The trading card market has vastly outperformed the stock market over the past 12 years.
By the numbers: Between January 2008 and December 2020, the PWCC 500 Index, which is basically the S&P 500 for trading cards, was up 270% compared to 160% for the S&P.
7. 🎥 Inside the "box breaking" craze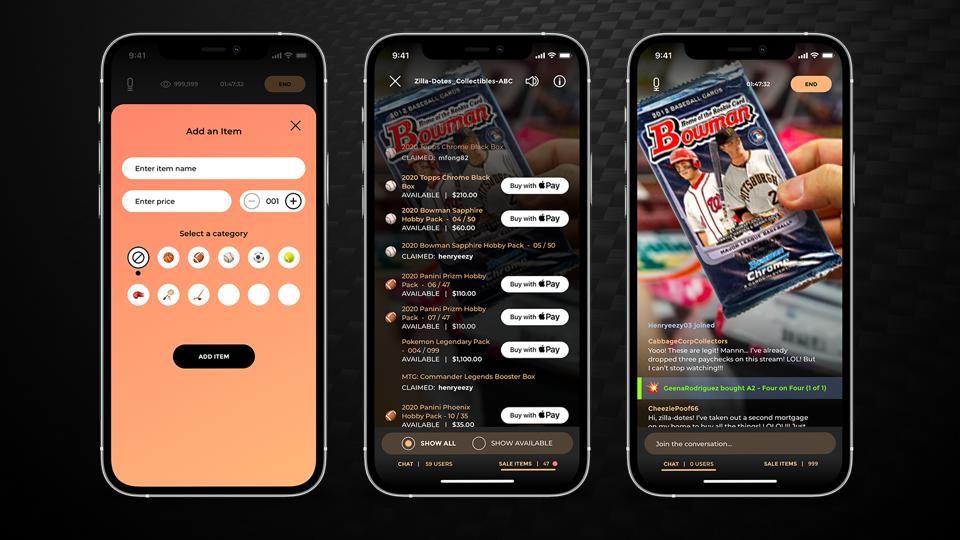 Box breaking combines the thrill of gambling and the enjoyment of card collecting, with minimal investment and legitimate upside, Jeff writes.
How it works: Valuable cards tend to come in boxes that cost hundreds, if not thousands, of dollars. With box breaking, you can buy a single pack for something like $50–$100 and hope to get lucky.
"Breakers" buy cases of cards, host livestreams for groups of varying sizes, then sell off those cases, pack-by-pack.
If you see a pack you want, you can buy it on the spot and the breaker will rip it open seconds later as you and the rest of the group look on.
The state of play: This activity has been around for years, but tech advancements and investment have pushed it to the next level.
Loupe is the newest such app, launching in October 2020 and raising $3 million in funding back in January, led by Upfront Ventures.
Not all breakers are created equal, and Loupe envisions this becoming akin to TV programming, where the most popular breakers get prime streaming spots that fans and potential buyers will tune into.
The bottom line: "It sounds ludicrous, but so did Twitch," Upfront partner Greg Bettinelli tell Axios. "These things build momentum."
Go deeper: Introducing "the private box break party" (The Athletic)
8. ⚡️ Lightning round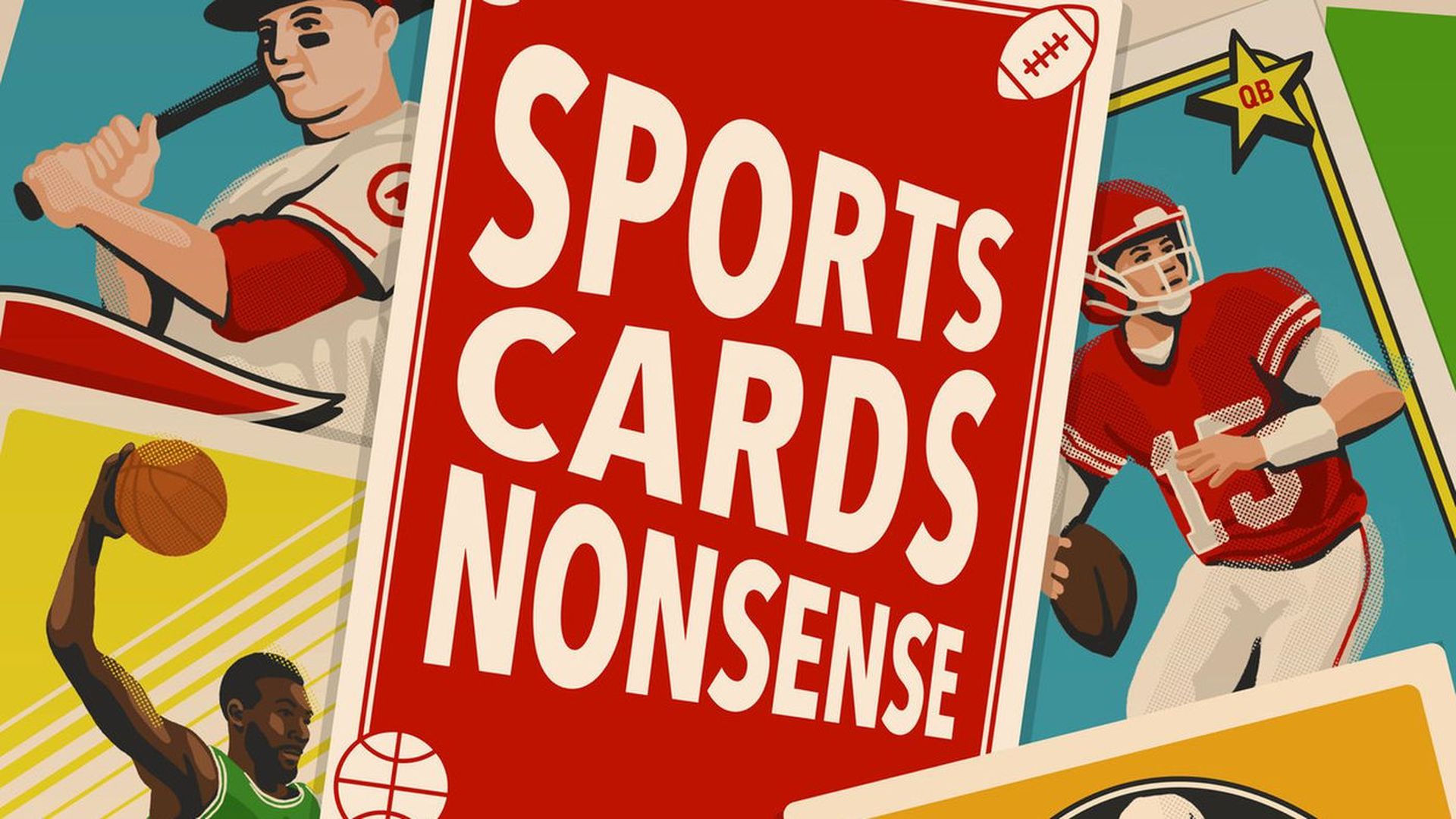 🎧 Media: The Ringer ("Sports Cards Nonsense" podcast) and theScore ("Mint Conditions" show) have recently launched series dedicated to this booming industry.
🏈 Trevor Lawrence and Topps will produce an exclusive, 50-card box set with unique designs, 20 of which will be created by Lawrence's brother and sister-in-law, both of whom are artists. Sneak peek.
📈 NFTs: Bleacher Report did over $800,000 in sales on 40 digital basketballs, while Rob Gronkowski just released his own Super Bowl highlight cards.
💵 The Sports Immortals Museum might be the most impressive private collection of memorabilia on earth, and it's now available for fractional investment on Collectable.
9. ⚾️ Topps trivia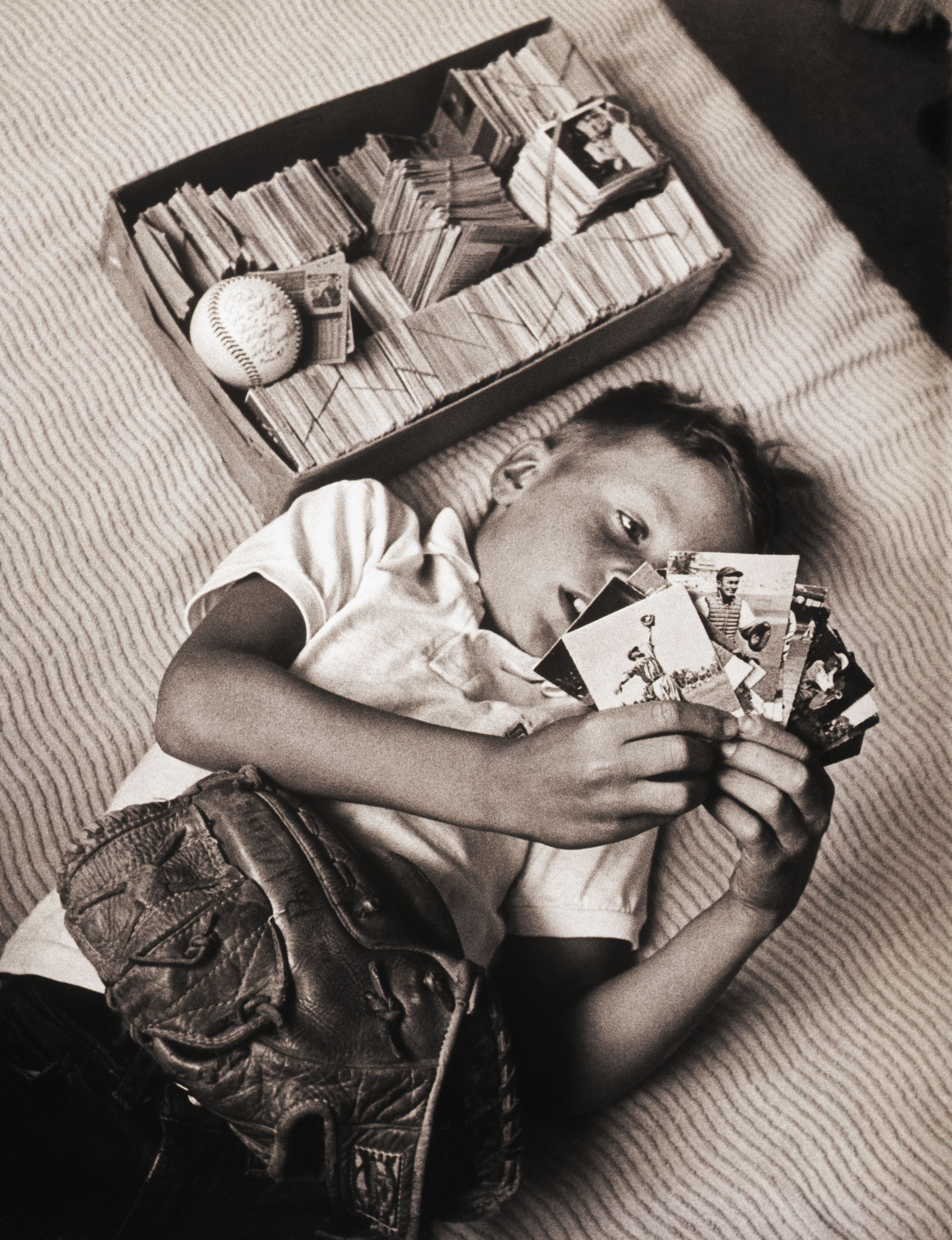 When Topps released its first full set of baseball cards in 1952, that year's MLB batting champ wasn't included because he had a contract with rival Bowman.
Question: Who was that player?
Hint: It was his sixth of seven career batting titles, tied for the fourth-most ever.
Answer at the bottom.
10. 🍿 Movie to watch: "Jack of All Trades"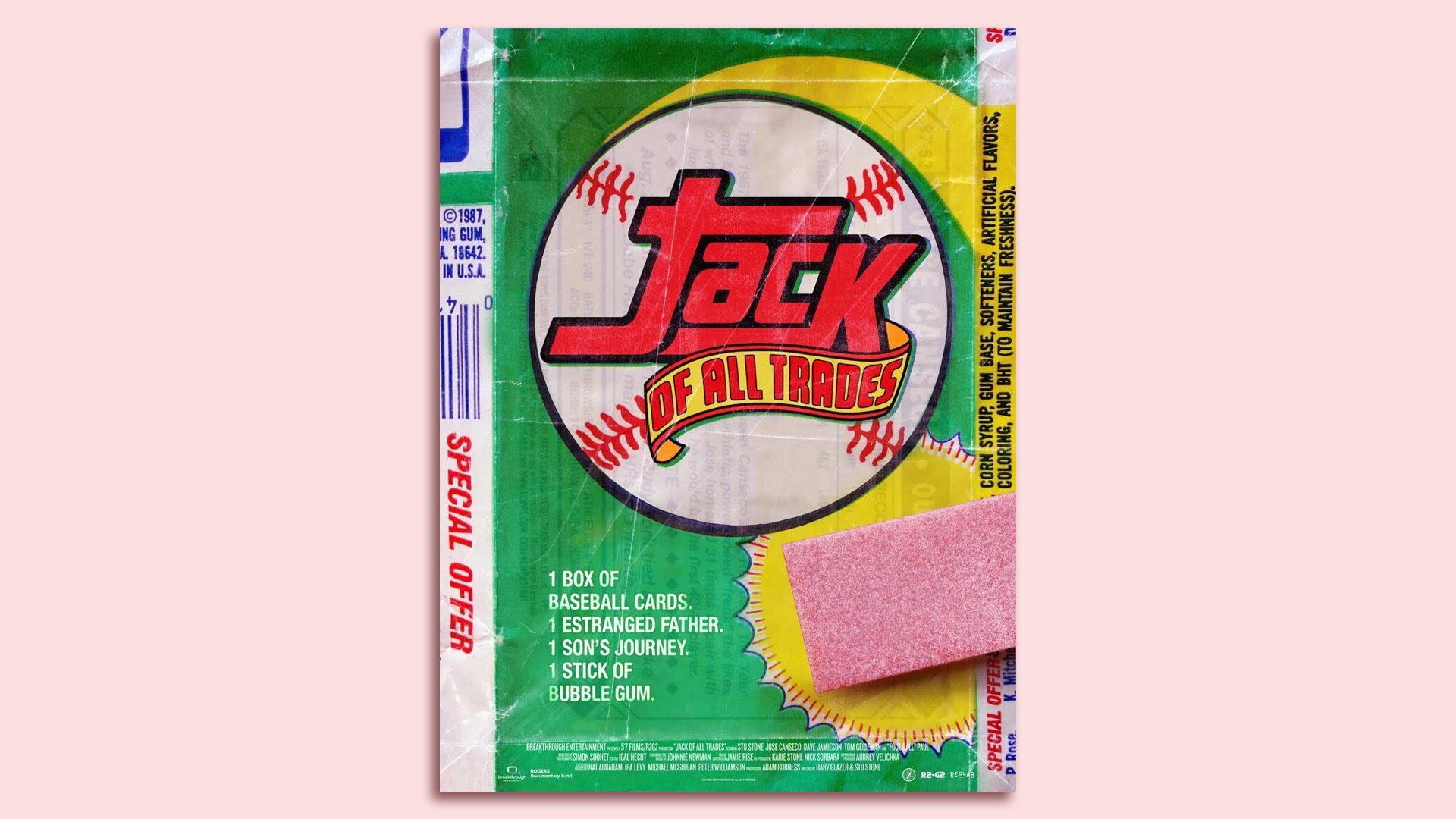 "Jack of All Trades" is a wonderful documentary about one man's relationship to his (now worthless) baseball card collection.
More importantly, it examines his relationship with his estranged father, a former trading card store magnate who abandoned his family.
Watch: Trailer (YouTube)
Available to rent on Apple, Amazon, YouTube and more.
Enjoy the weekend,
Kendall "What a world" Baker
Trivia answer: Stan Musial