Top U.S.-China officials to hold first in-person meeting under Biden administration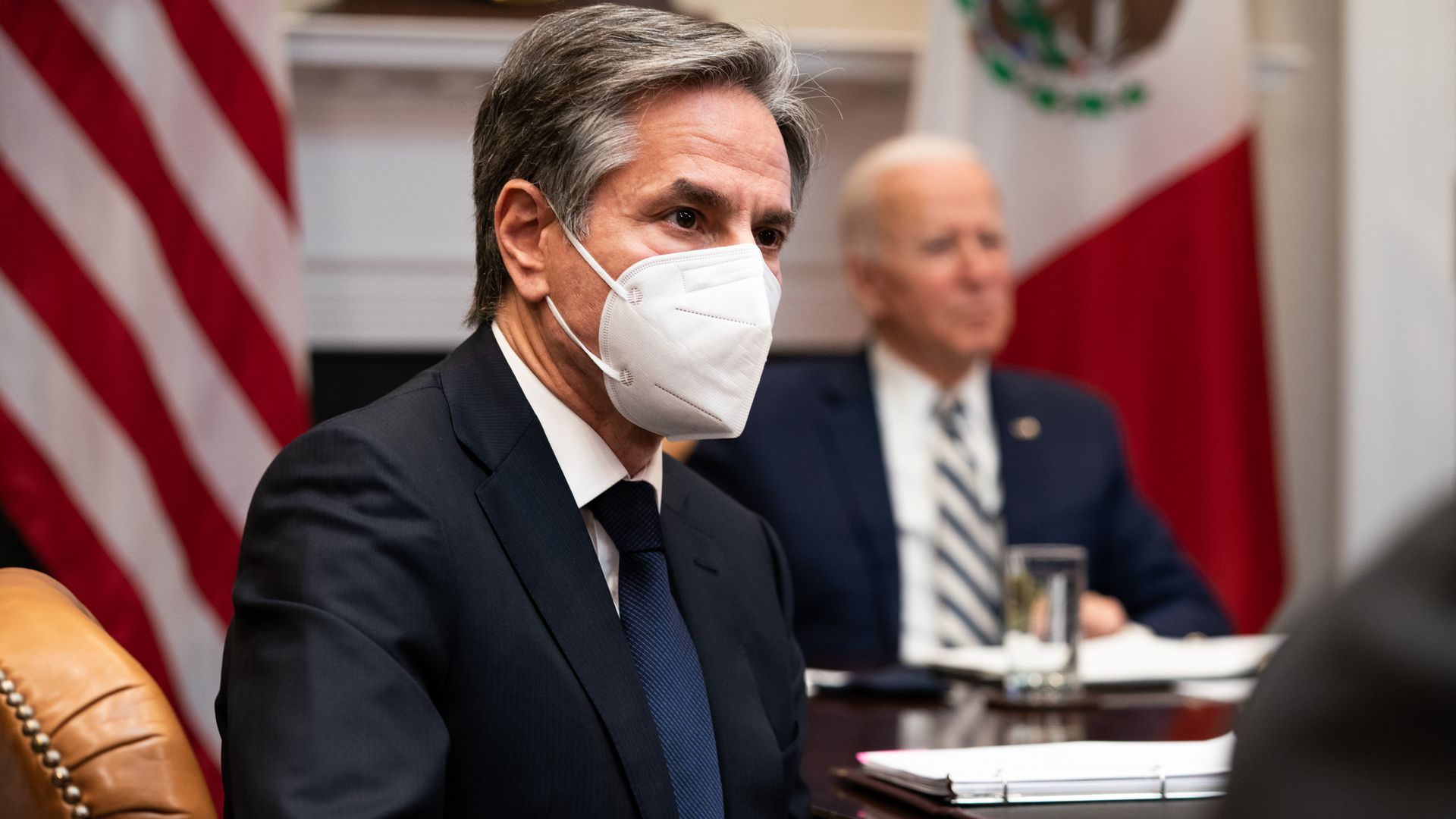 Secretary of State Antony Blinken and White House national security adviser Jake Sullivan will meet with two top China officials next week in Anchorage, Alaska, the State Department announced Wednesday.
Why it matters: This will be the first in-person meeting between senior U.S. and China representatives since President Biden took office, at a time when tensions between the world's two largest economies have escalated to new heights.
Details: Blinken and Sullivan will meet on March 18 in Anchorage with their two Chinese counterparts — director of the Office of the Central Commission for Foreign Affairs Yang Jiechi and state councilor Wang Yi. The officials will engage on a "range of issues," including ones in which they have "deep disagreements," Blinken tweeted on Wednesday.
Biden will also be meeting virtually on Friday with leaders of Australia, Japan and India — an alliance known as the Quad that seeks to curb China's growing influence in the Indo-Pacific.
Blinken and Defense Secretary Lloyd Austin are also planning to visit Japan and South Korea next week.
Our thought bubble, via Axios China expert Bethany Allen-Ebrahimian: Yang Jiechi and Wang Yi undoubtedly hope to win a detente, after four years of growing confrontation under former President Trump.
Biden has so far upheld most of the Trump era's tough China measures in a sort of holding pattern, as the administration conducts a comprehensive review of America's China policy.
China's leaders see the current moment as a window of opportunity to persuade a new administration that the U.S. has much to gain from supporting Beijing's global goals — and much to lose if the U.S. tries to thwart them.
Go deeper