Biden's name will not appear on stimulus checks, White House says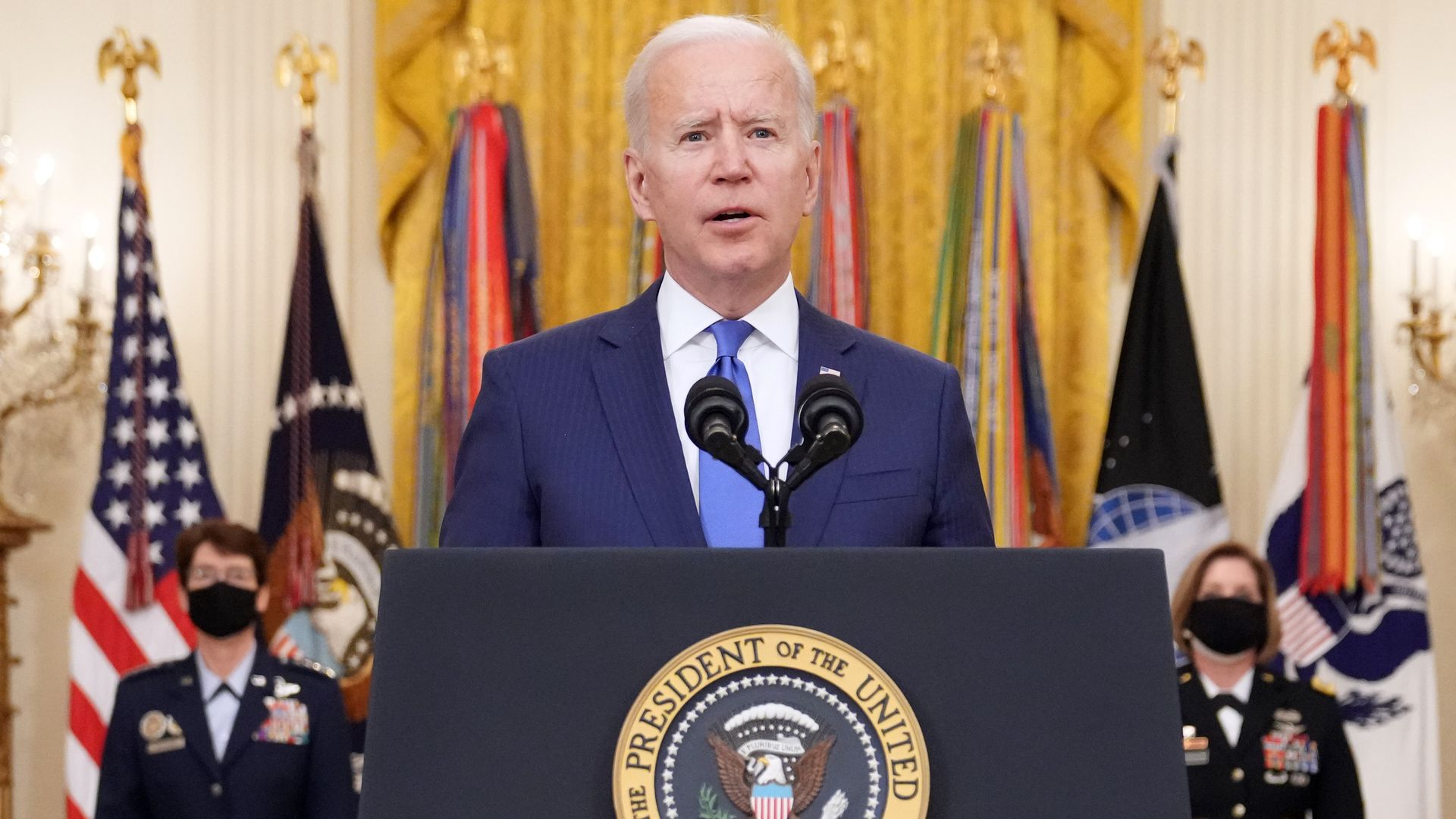 President Biden will not sign his name on the stimulus checks set to be distributed this month as part of his $1.9 trillion COVID relief package — reversing a precedent set by former President Trump in the first two rounds of direct payments last year.
What they're saying: "This was not about him. This was about the American people getting relief," White House press secretary Jen Psaki said at a briefing on Tuesday. Psaki added that Biden "didn't think that was a priority or a necessary step" and that his "focus was on getting them out as quickly as possible."
Trump's stimulus checks were the first time an IRS disbursement featured a presidential signature.
The stimulus checks included in the America Rescue Package, which is set to be passed by the House on Wednesday, will be signed by a career official from the Treasury Department's Bureau of the Fiscal Service.
The big picture: Americans making less than $75,000 annually and married couples making less than $150,000 are eligible for $1,400 stimulus checks this month. Check amounts phase down from there, with it capped at $80,000 annually for individuals and $160,000 for couples.
Go deeper