Coronavirus variants driving another surge across Europe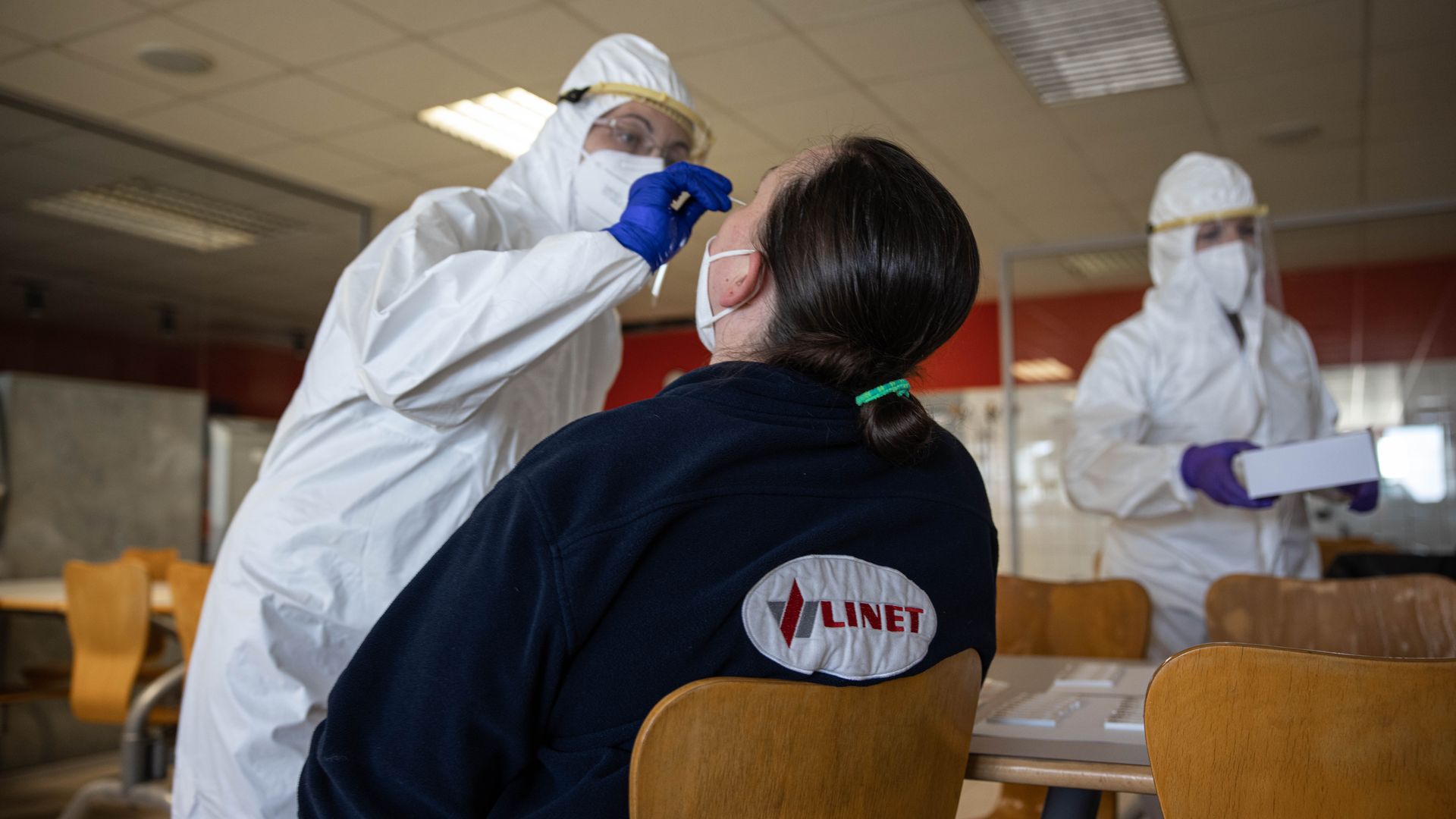 The World Health Organization said this week that variants of the coronavirus are provoking another uptick in infections across Europe.
Why it matters: European countries reported around 1 million new cases last week, around a 9% increase from the week prior. Last week's surge ended a six-week decline in new infections, the WHO said Thursday, according to AP.
By the numbers: The variant first found in the United Kingdom, which may be more transmissible and more deadly than the original strain of the virus, is spreading in 27 European countries monitored by WHO, according to AP.
It's now the dominant strain in at least 10 countries: Britain, Denmark, Italy, Ireland, Germany, France, the Netherlands, Israel, Spain and Portugal.
Meanwhile, the variant first discovered in South Africa has been found in 26 European countries. Vaccine producers Moderna, Pfizer and Novavax have each reported their vaccines, while still effective, offer less protection against the South African variant.
The Brazilian variant, detected in 15 European countries, may be able to reinfect people who survived infections with earlier versions of the coronavirus, according to Reuters.
The big picture: Italy's government tightened coronavirus restrictions in some of its 20 regions this week in response to the surge.
Go deeper