Hours-long reading of 628-page COVID relief bill delays Senate debate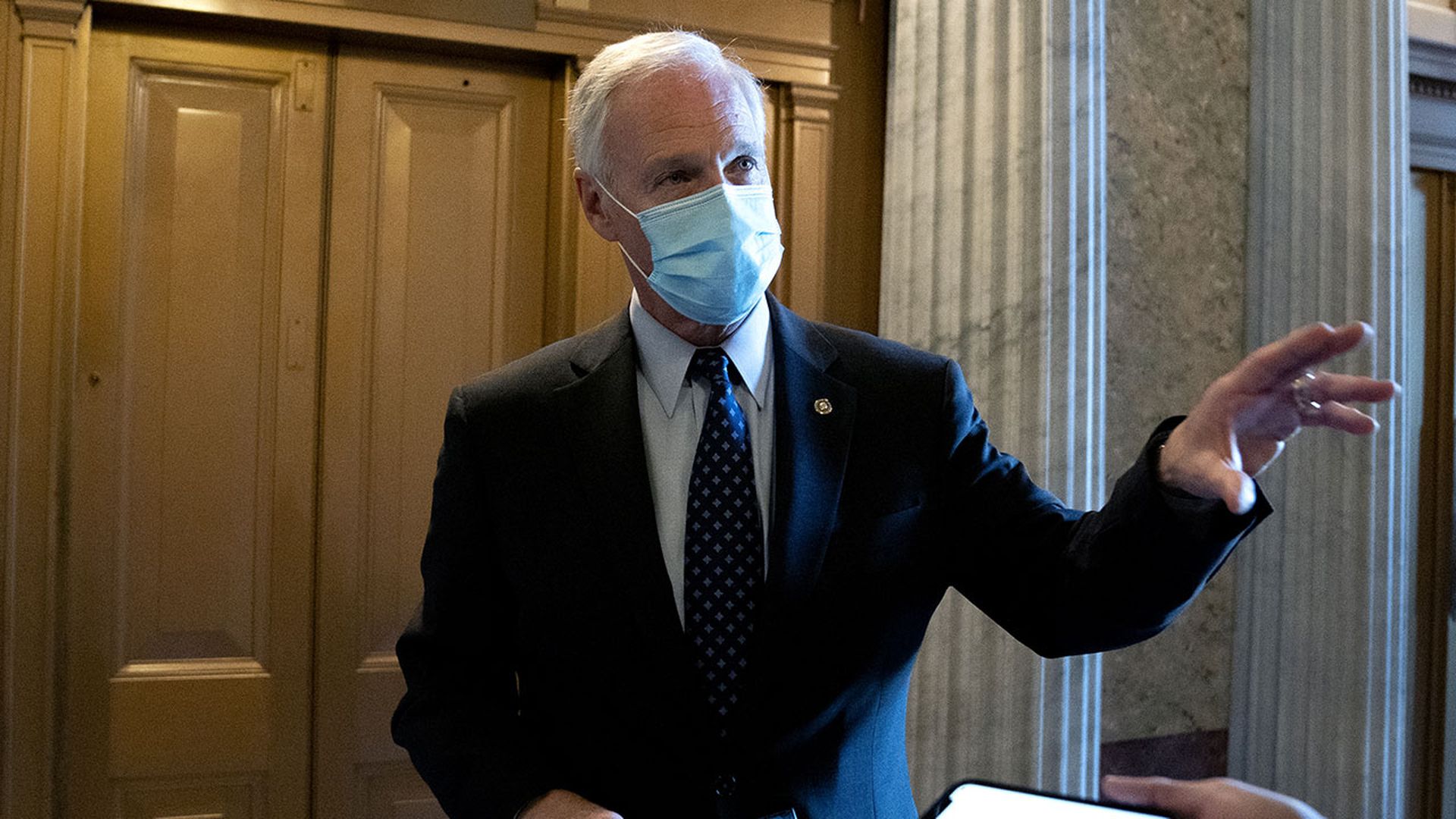 The Senate on Thursday voted 51-50 — with Vice President Kamala Harris breaking the tie — to proceed to debate on President Biden's $1.9 trillion coronavirus rescue package, likely setting up a final vote this weekend.
The state of play: Sen. Ron Johnson (R-Wis.) forced Senate clerks to read the entire 628-page bill on the floor, which took nearly 11 hours and lasted until 2:04 a.m. on Friday. The Senate is set to return at 9 a.m. to debate the bill before considering amendments, which could drag into the weekend.
Republicans are expected to propose a number of amendments — some unrelated to COVID relief — intended to force uncomfortable votes for Democrats, in a practice known as vote-a-rama.
Senate Majority Leader Chuck Schumer (D-N.Y.) promised Thursday that the Senate will stay in session "no matter how long it takes" to finish voting on the "American Rescue Plan."
Because the bill is being considered under the budget reconciliation process, it only requires a simple majority to pass, rather than the usual 60-vote Senate threshold for major legislation.
What they're saying: Speaking on the Senate floor ahead of the vote to proceed, Schumer accused Johnson of going to "ridiculous lengths" to show his opposition to a COVID relief package widely supported by the American public — including a majority of Republicans.
"It will accomplish little more than a few sore throats for the Senate clerks who work very hard day in, day out to help the Senate function," Schumer said.
"Still, we are delighted that the senator from Wisconsin wants to give the American people another opportunity to hear what's in the American Rescue Plan. We Democrats want America to hear what's in the plan," he continued.
"Oh, yes, when the senior senator from Wisconsin reads, the American people will get another chance to hear about the tax breaks for low-income workers, and assistance for American families struggling with child care — two measures that help make the American Rescue Plan one of the single largest anti-poverty bills in recent history."
Johnson defended his move, saying he was trying to "make this a more deliberative process."
"I feel bad for the clerks that are going to have to read it, but it's just important," he told reporters on Thursday.
Go deeper: Senate Republicans plan to exact pain before COVID relief vote
Go deeper