Senate confirms Miguel Cardona as education secretary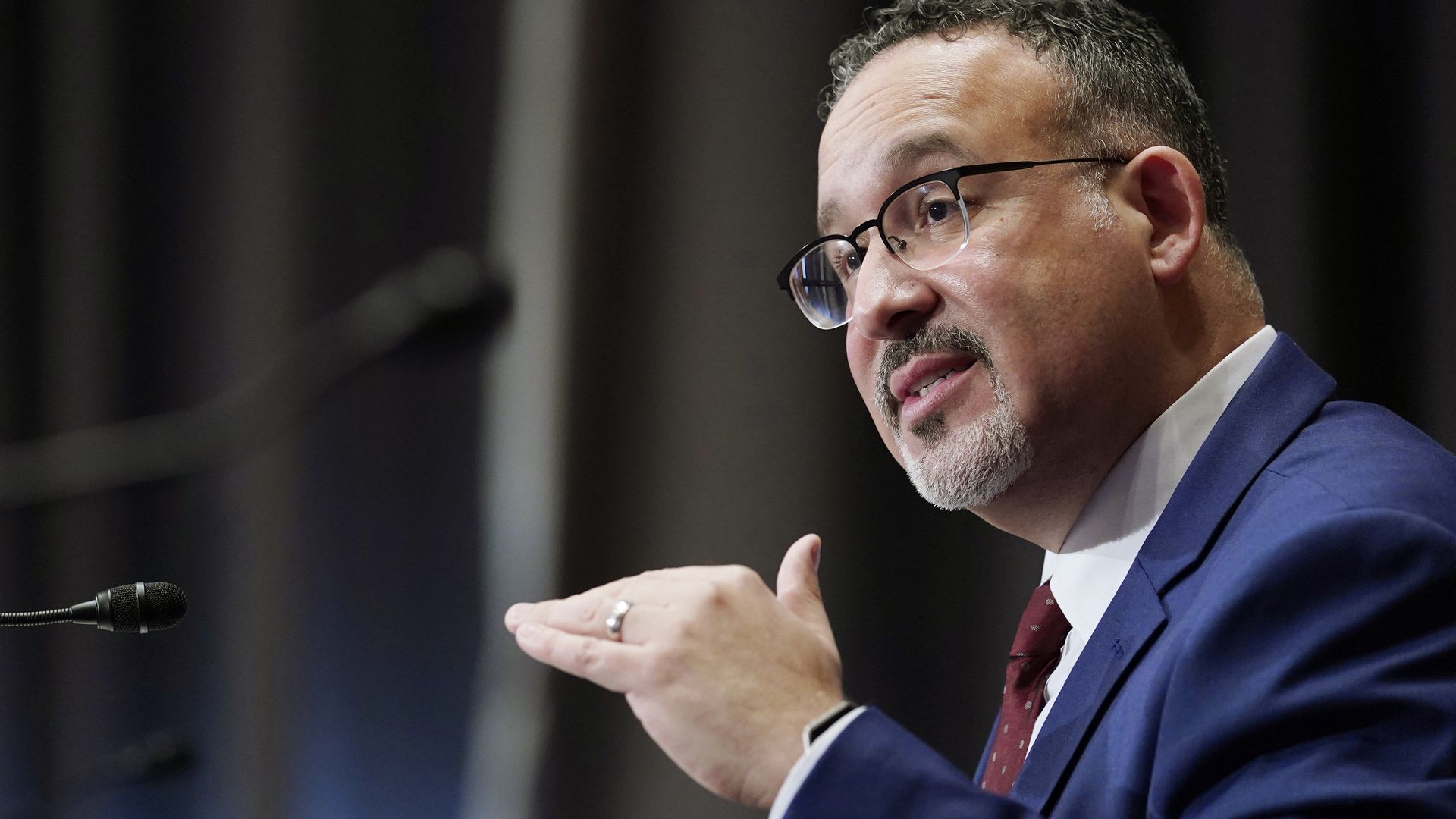 The Senate voted 64-33 on Monday to confirm Miguel Cardona as President Biden's education secretary.
Why it matters: Cardona will play a key role in the Biden administration's efforts to safely reopen schools currently closed to in-person learning due to the coronavirus pandemic. Biden has pledged to reopen schools within his first 100 days, but some are skeptical he will be able to meet this goal.
In new guidance released last month, the Centers for Disease Control and Prevention said school reopenings should be contingent on community transmission rates and should be a priority over restaurants and other nonessential businesses.
The big picture: Cardona won some bipartisan support, vowing to do "everything in our power" to safely reopen schools and address educational inequities, Politico reports.
The former Connecticut commissioner of education also promised to expand coronavirus surveillance testing in schools and called for boosting federal relief.
The House passed its version of Biden's $1.9 trillion stimulus relief package last week, which includes $128.6 billion in funding to help K-12 schools reopen. The Senate could take up its version of the measure as early as this week.
During his confirmation hearing, Cardona did not take firm stances on issues beyond the pandemic, such as charter schools and transgender students' rights to participate in athletics.
Background: Cardona, who grew up in public housing and started school speaking only Spanish, served as an elementary school teacher and principal before moving to head the Connecticut State Department of Education.
Go deeper: Biden's promise to reopen schools
Go deeper