DHS directing $77 million to combat domestic violent extremism in states, cities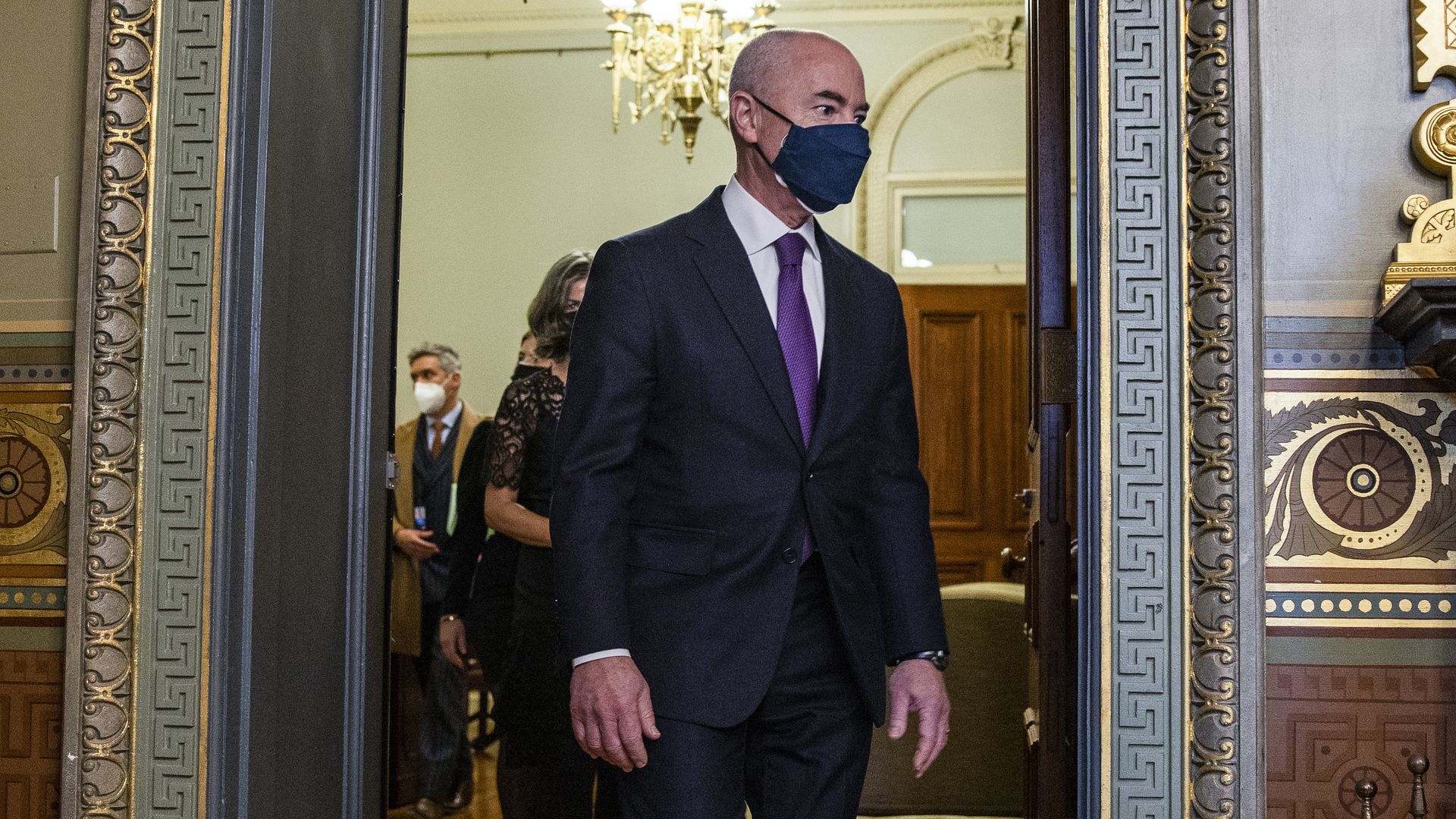 For the first time, states and localities will spend at least $77 million of Department of Homeland Security grant money on combatting domestic violent extremism, DHS Secretary Alejandro Mayorkas announced on Thursday.
Why it matters: Domestic terrorism has been on the rise in the U.S., spurred on by growing polarization and the mainstreaming of online conspiracy theories. In the wake of the Jan. 6 Capitol attack, Mayorkas has made fighting the problem a "National Priority Area."
What they're saying: "Today the most significant terrorist threat facing the nation comes from lone offenders and small groups of individuals who commit acts of violence motivated by domestic extremist ideological beliefs," Mayorkas said in a statement.
Between the lines: The move means that state and local governments that receive the State Homeland Security Program (SHSP) or Urban Area Security Initiative (UASI) grants will be required to spend at least 7.5% of the money received on combating domestic violent extremism.
Together, those programs provide more than $1 billion of assistance to state and local governments.
The big picture: In his inaugural address, two weeks after the Capitol attack, President Biden repudiated political extremism, white supremacy and domestic terrorism and vowed to defeat them.
Two days later, his administration rolled out a three-pronged interagency plan to assess and combat the threat posed by domestic violent extremism.
Biden's attorney general nominee Merrick Garland has pledged to make prosecuting the Jan. 6 insurrectionists his first priority, and said in his confirmation hearing that the U.S. is "facing a more dangerous period than we faced" after the Oklahoma City bombing of 1995.
Go deeper