Acting Capitol Police chief won't commit to public briefings about Jan. 6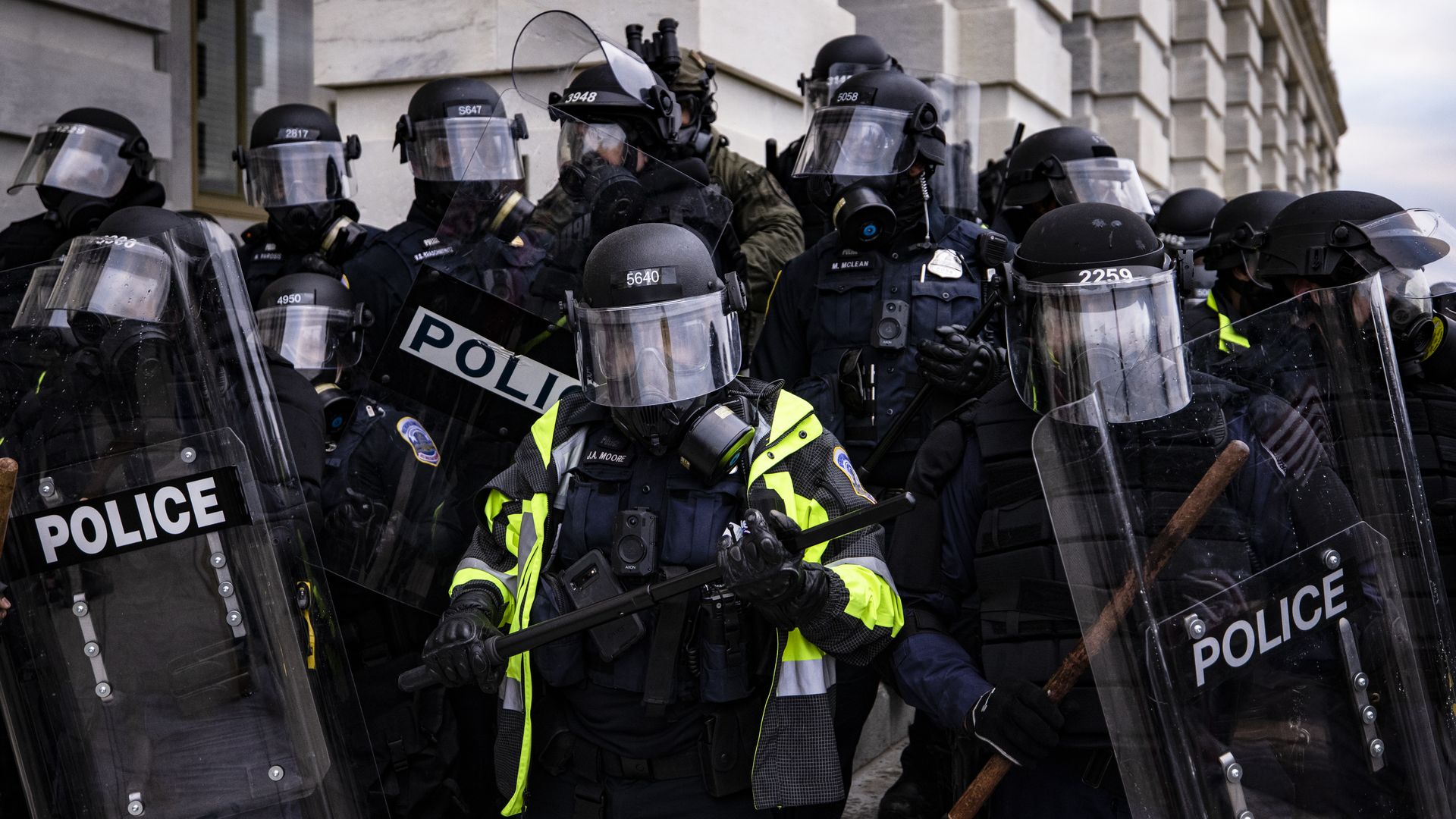 Acting U.S. Capitol Police Chief Yogananda Pittman on Thursday defended her department's complete lack of press briefings since the Jan. 6 insurrection and refused to commit to holding regular briefings in the future.
What they're saying: Pittman told a House Appropriations subcommittee that the department "has issued a number of press releases" and but is not prioritizing press updates. Capitol Police spokespersons have been highly uncommunicative since the insurrection and have held zero public briefings.
Rep. Tim Ryan (D-Ohio), who chairs the subcommittee, told Pittman that while USCP has been adequate in communicating with lawmakers, he also thinks "the American people and the press need to hear directly from you."
Because the Capitol Police are not subject to Freedom of Information Act requests, BuzzFeed News is suing them for information related to the Jan. 6 insurrection.
Go deeper