Black churches become vaccine hubs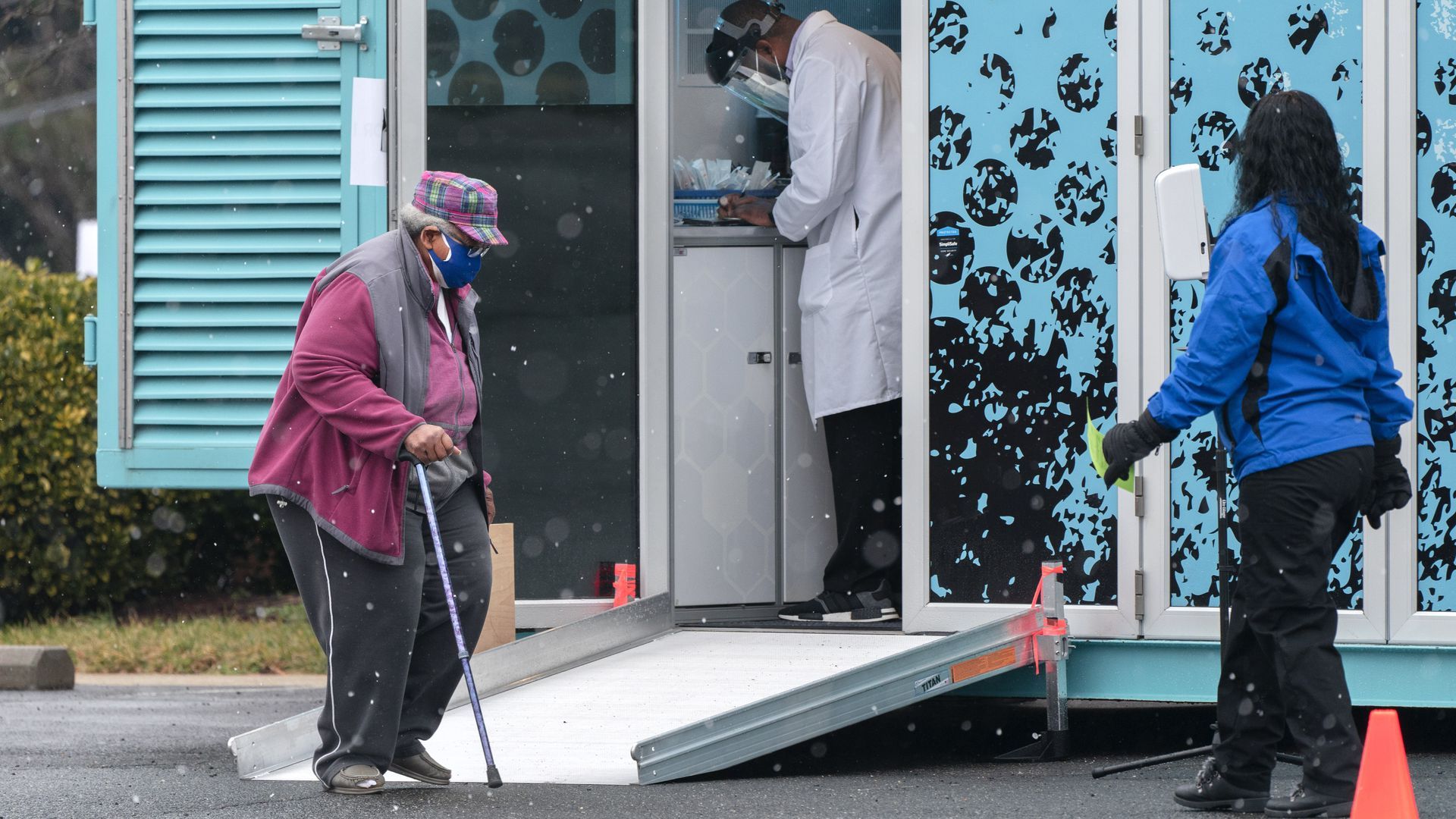 Black pastors have a new job on their plates during COVID-19: encouraging skeptical congregants to get vaccinated.
Why it matters: "There's distrust in our community. We can't ignore that," Rev. James Coleman of D.C.'s All Nations Baptist told AP.
"The church, and particularly the Black church, is essential. ... That's what pastors do."
The Pennsylvania Avenue Baptist Church in southeast D.C. has been designated a "faith-based vaccination partner," with a portable vaccination trailer set up in the church's parking lot twice a week, AP notes.
The big picture: Many Black seniors vividly remember medical exploitation horrors such as the Tuskegee syphilis study.
Peer-to-peer exchanges matter: "[T]hey're hearing from congregants ... who can speak to them about what they know and what they believe about the science and research and the value of taking a vaccine shot,'' UAB School of Medicine Dean Selwyn Vickers told USA Today.
Between the lines: Black seniors also struggle with online registration systems and sitting on hold only to be informed that all appointments had been filled.
The bottom line: "In the spirit of love, keep at it until you get your vaccination," Rev. Wallace Charles Smith told his congregation in D.C.
Go deeper... Axios Today podcast: The political paralysis in Texas
Go deeper