Biden revokes Trump's pandemic ban on certain forms of legal immigration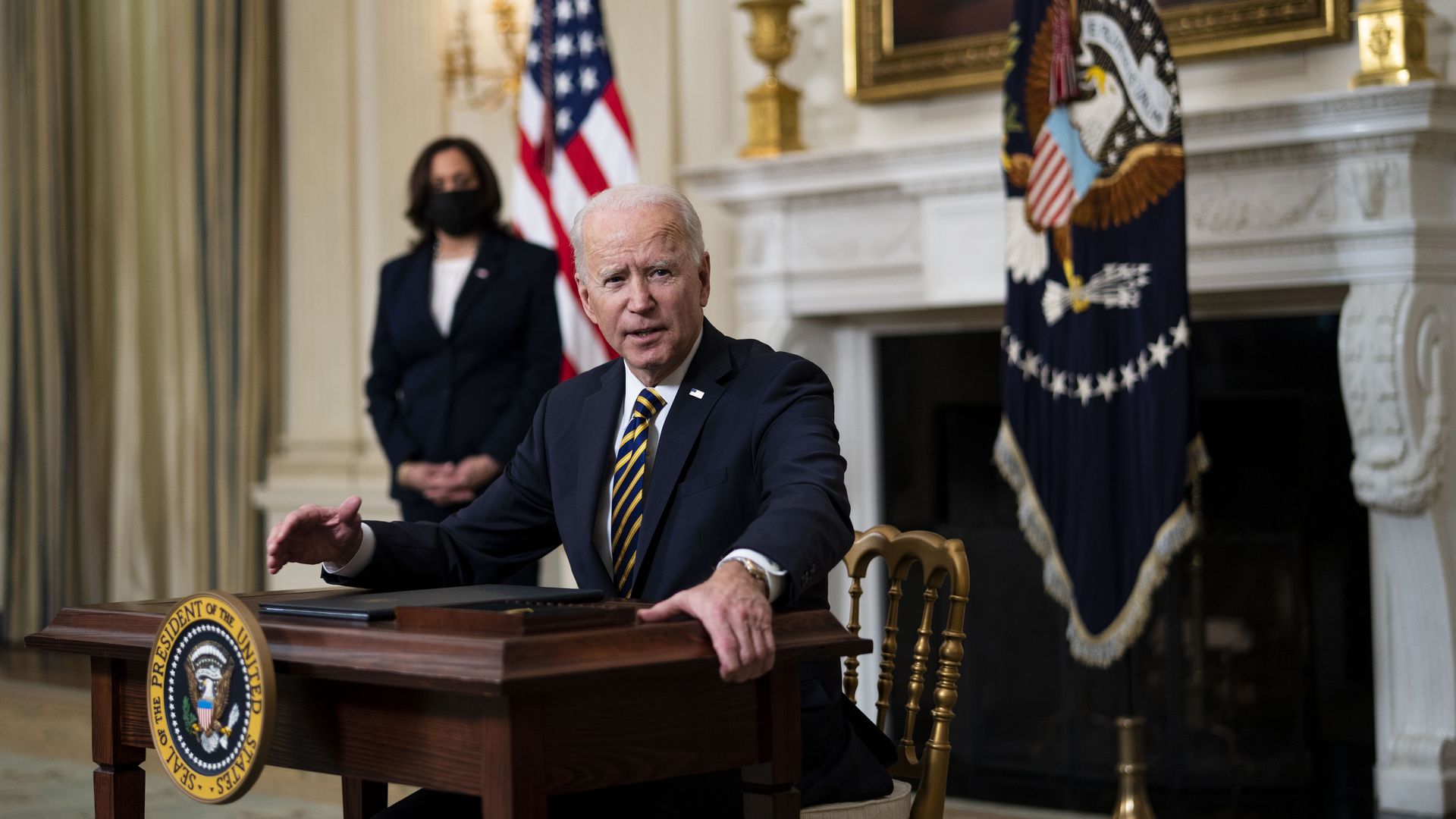 President Biden rolled back former President Trump's suspension of certain forms of legal immigration because of the coronavirus pandemic, saying it "does not advance the interests of the United States." 
Why it matters: Business groups, including the technology industry, had repeatedly called on the Trump administration to rescind the suspensions on work visas because they complicated recruiting and retaining foreign professionals seeking to work in the U.S.
What they're saying: "To the contrary, it harms the United States, including by preventing certain family members of United States citizens and lawful permanent residents from joining their families here," Biden said in a proclamation about the suspensions.
"It also harms industries in the United States that utilize talent from around the world."
The big picture: Biden on Wednesday revoked a number of executive orders and memorandums issued under the Trump administration, including one that halts federal funds for cities "permitting anarchy, violence and destruction" and another mandating classical architecture for all new federal buildings.
Go deeper