Grand jury declines to charge Buffalo officers seen shoving protester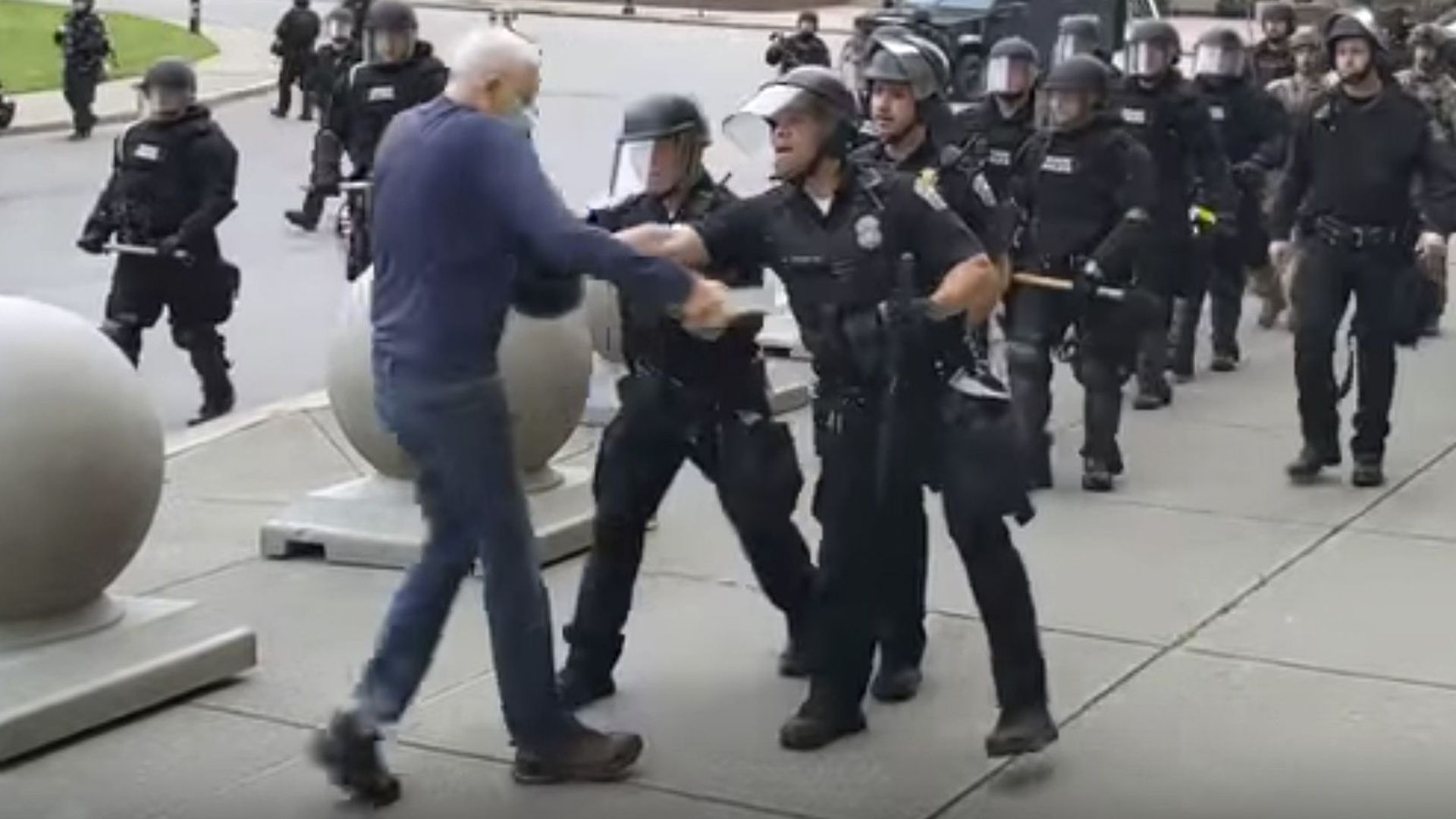 A grand jury declined to indict Buffalo police officers Robert McCabe and Aaron Torgalski on felony assault charges for shoving 75-year-old Martin Gugino during a Black Lives Matter protest after the killing of George Floyd in June 2020, AP reports.
Why it matters: Gugino spent around a month in the hospital with a fractured skull and brain injury after the incident. A video of the event drew national attention as thousands of people across the U.S. and around the world held protests against police brutality.
Context: Buffalo officers, including McCabe and Torgalski, were attempting to clear the protest in the area for an evening curfew.
What they're saying: Erie County District Attorney John Flynn told the AP that he did not believe the altercation rose to the level of a felony and that the video was the primary evidence in the investigation.
"This was not the J.F.K. assassination," Flynn said, according to AP. "This was not that complex of a case. The video that was taken speaks for itself."
Of note: State law requires prosecutors to bring charges when a victim is at least 65 and suspected perpetrators are at least 10 years younger.
Go deeper