In photos: Protests outside fortified capitols draw only small groups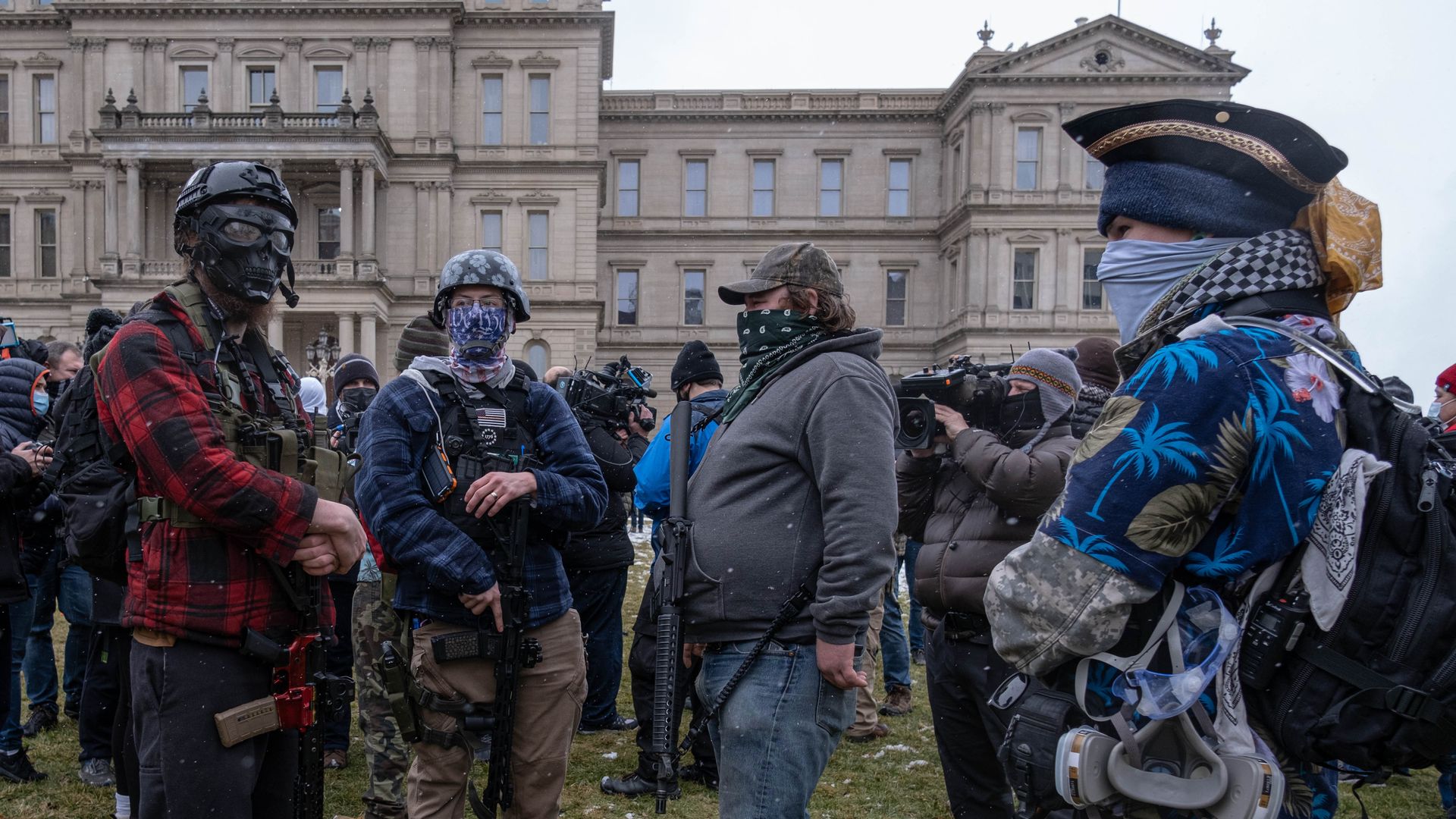 Small groups of protesters gathered outside fortified statehouses across the U.S. over the weekend ahead of President-elect Joe Biden's inauguration Wednesday.
The big picture: Some protests attracted armed members of far-right extremist groups but there were no reports of clashes, as had been feared. The National Guard and law enforcement outnumbered demonstrators, as security was heightened around the U.S. to avoid a repeat of the Jan. 6 U.S. Capitol riots, per AP.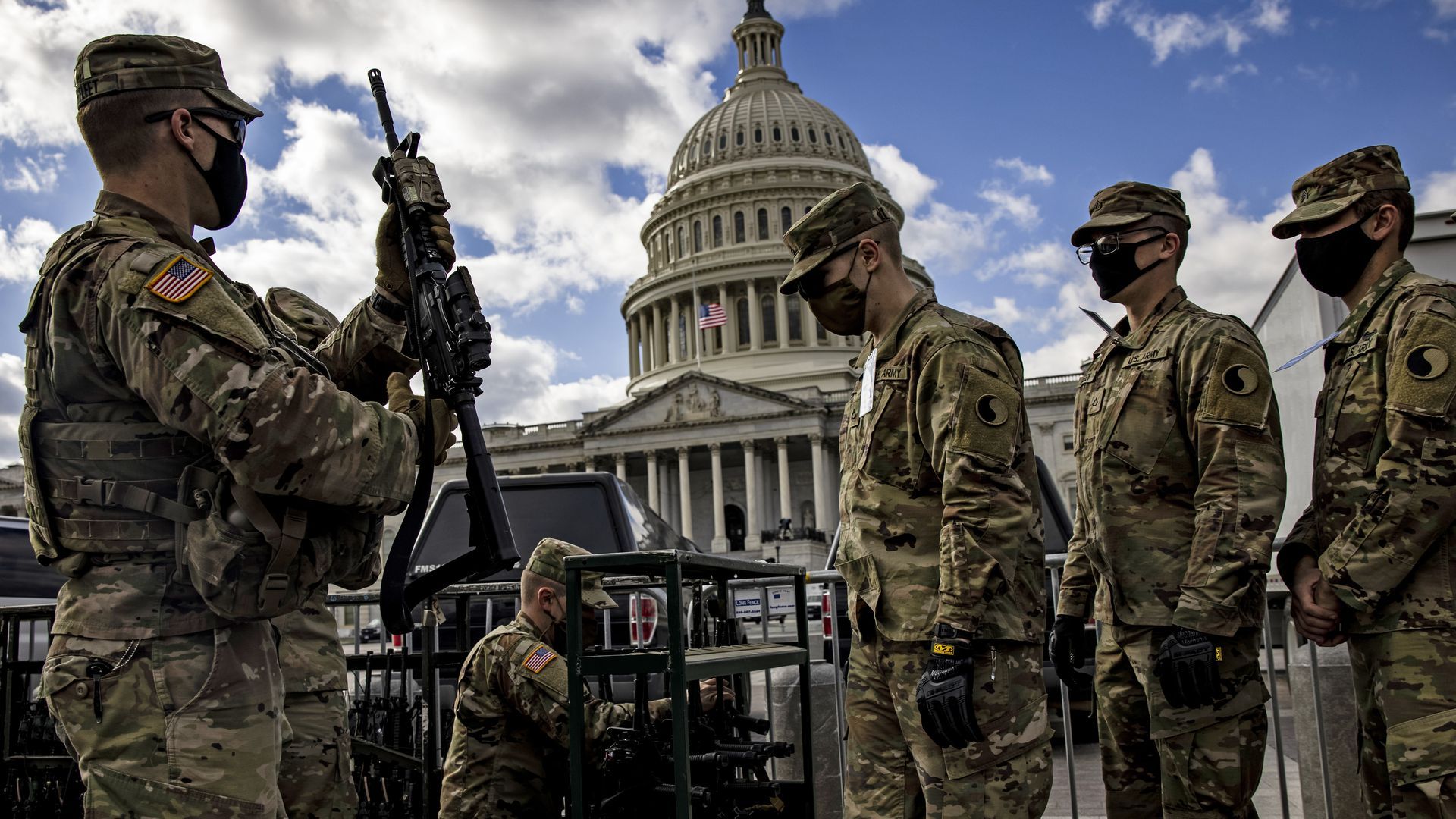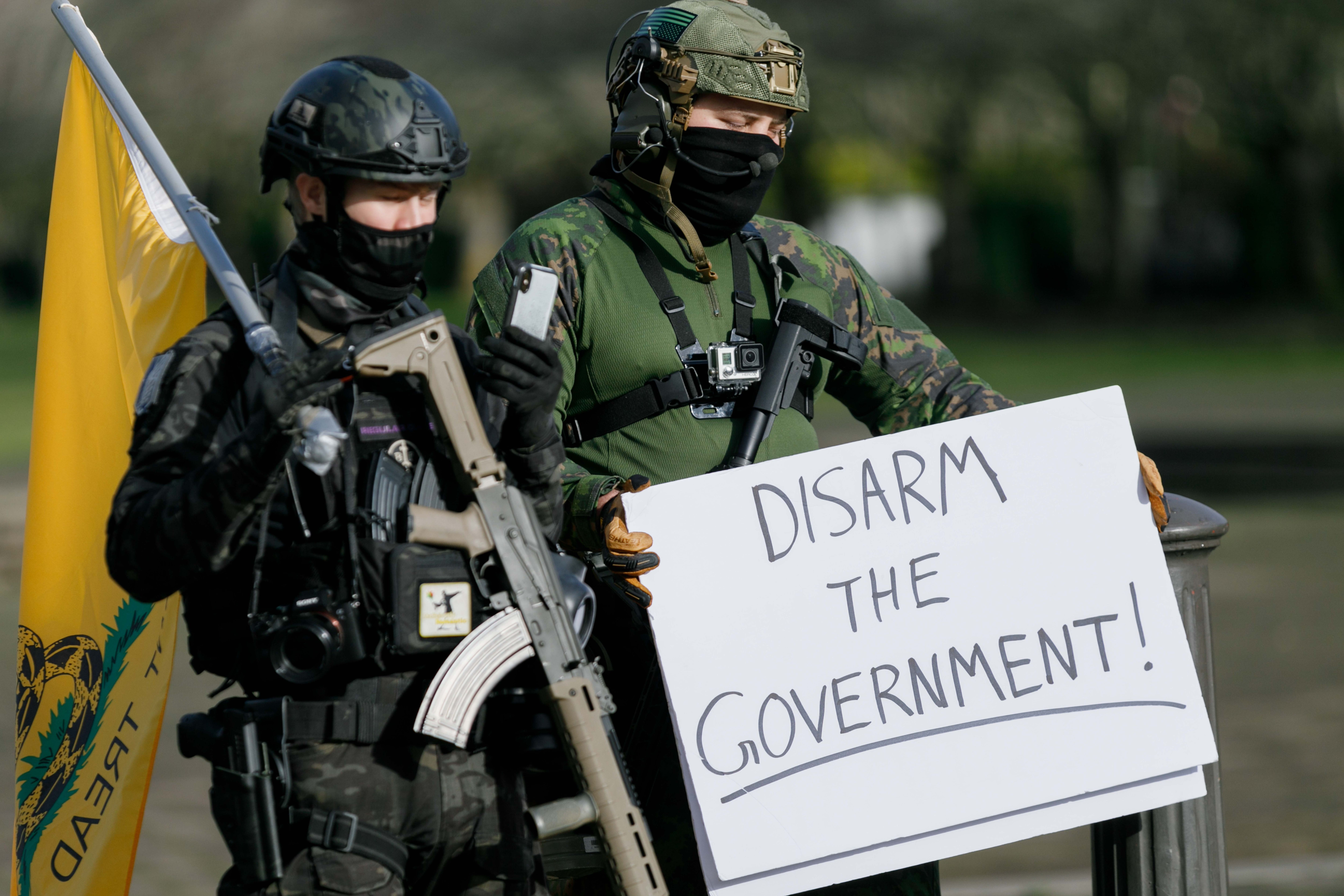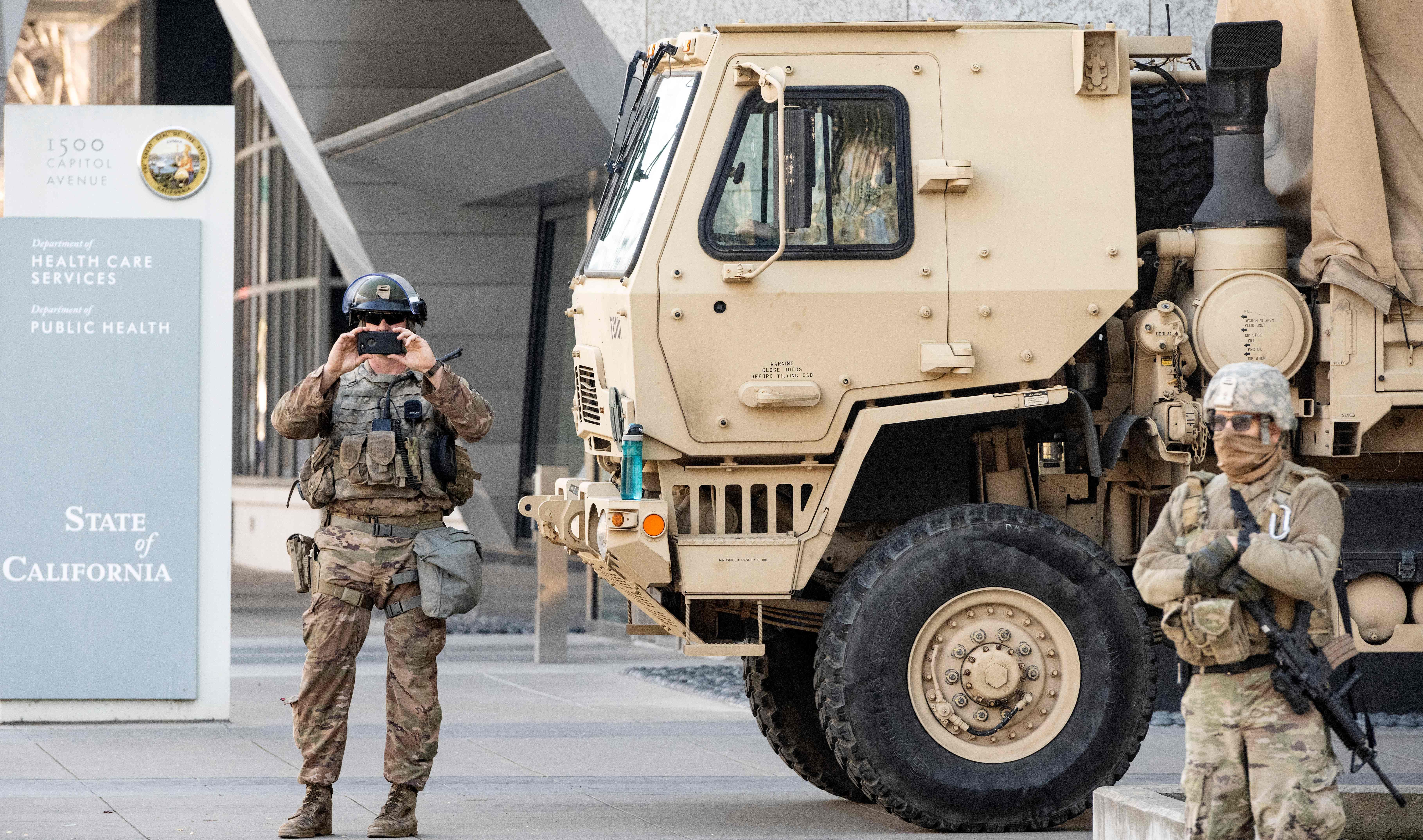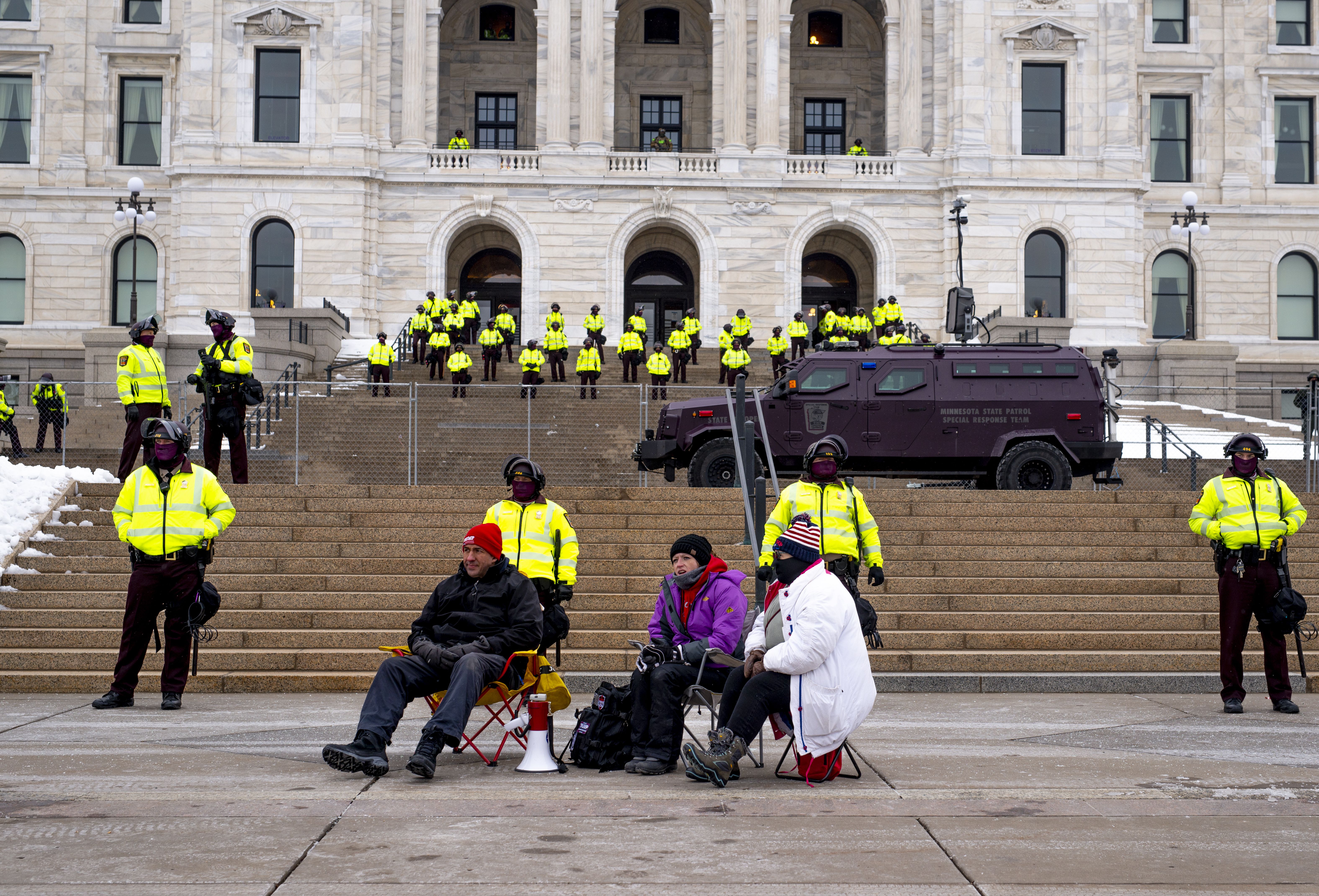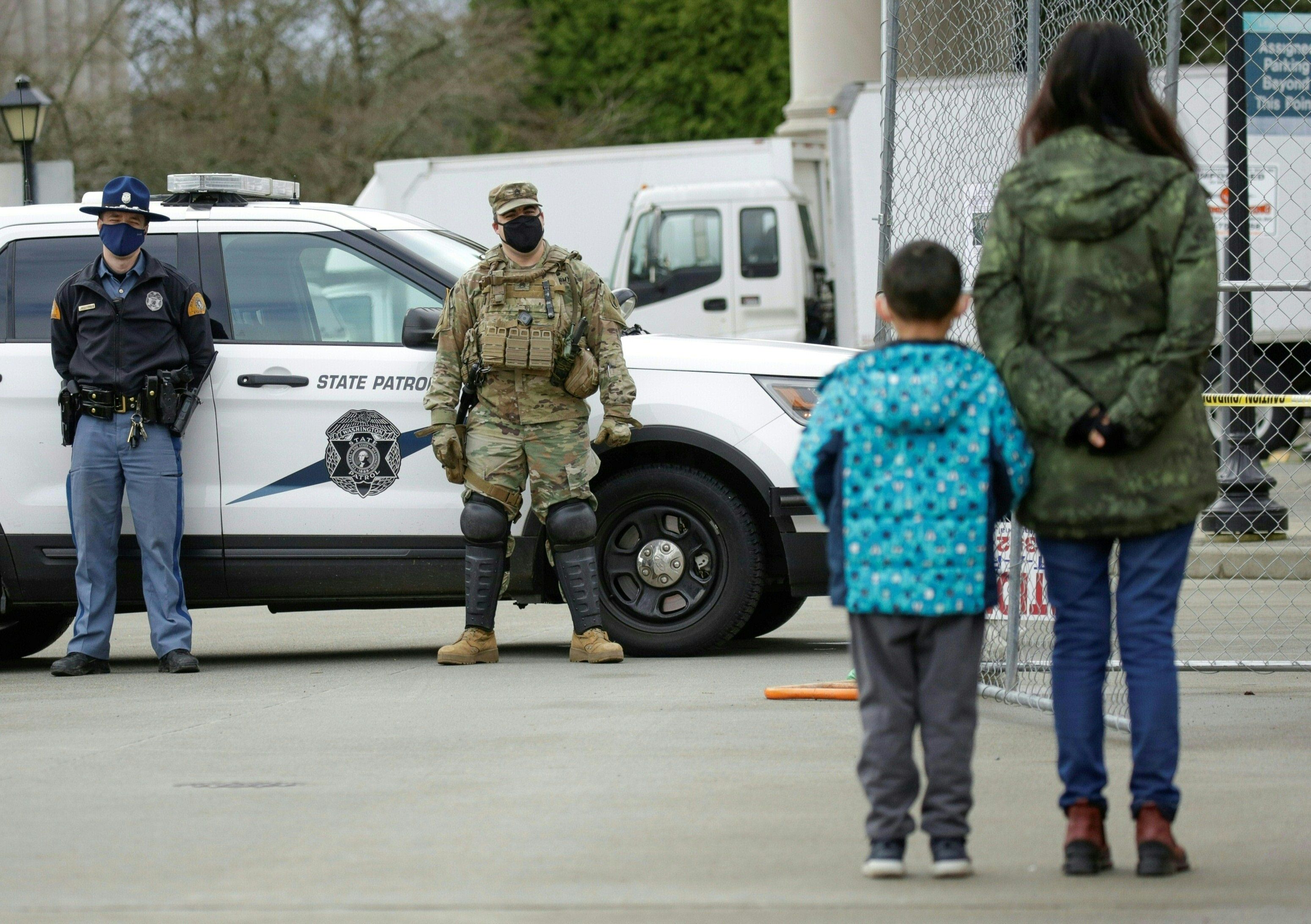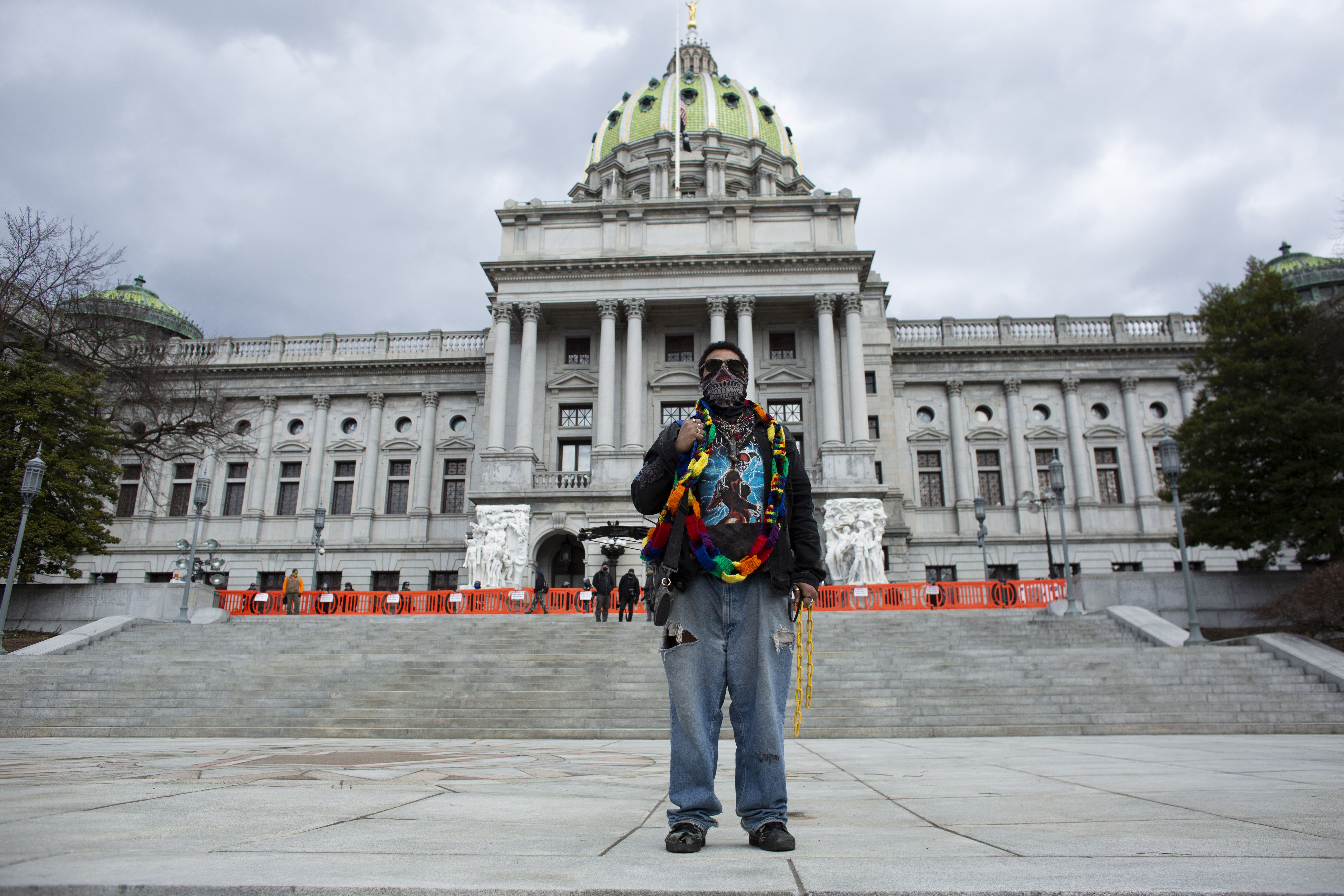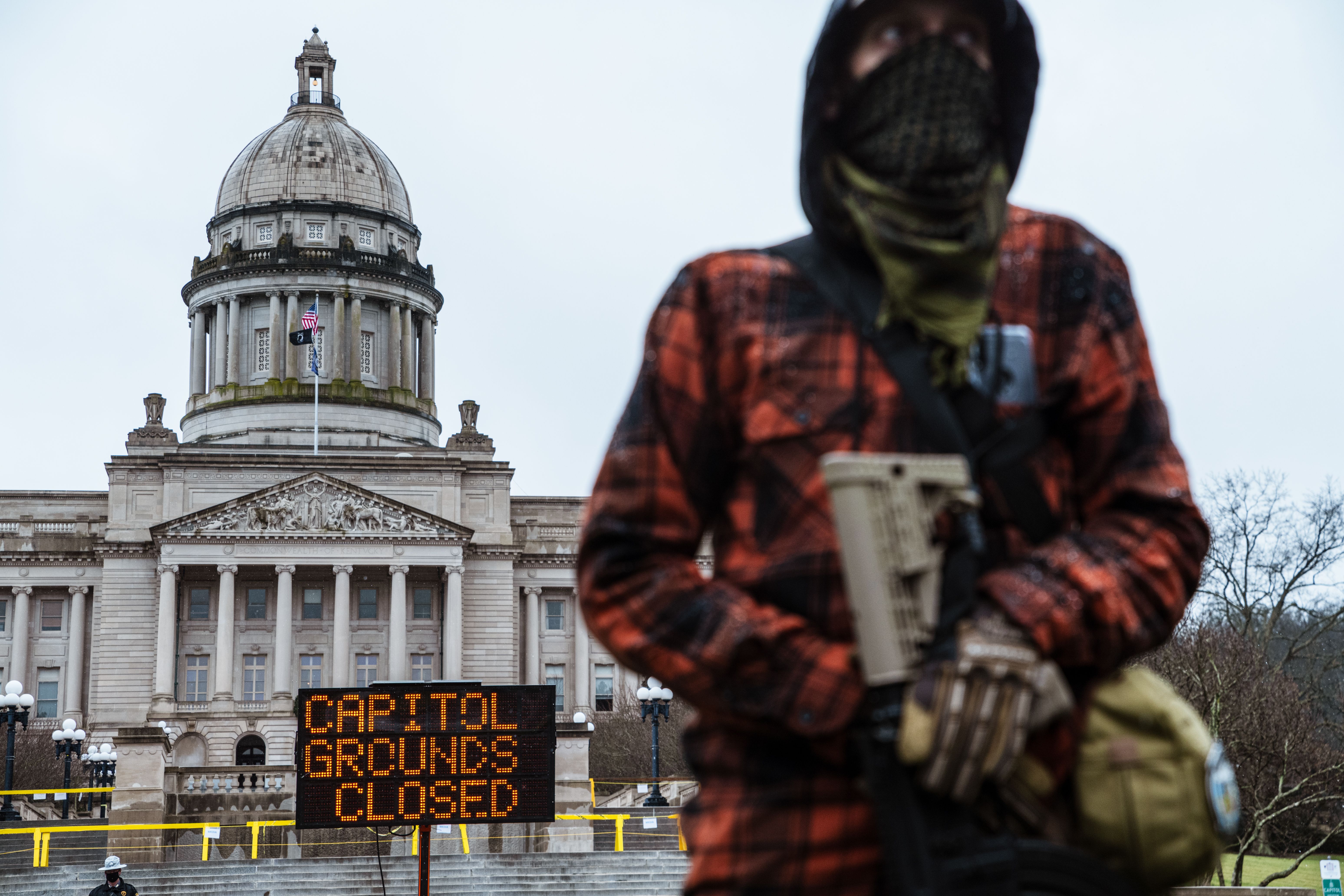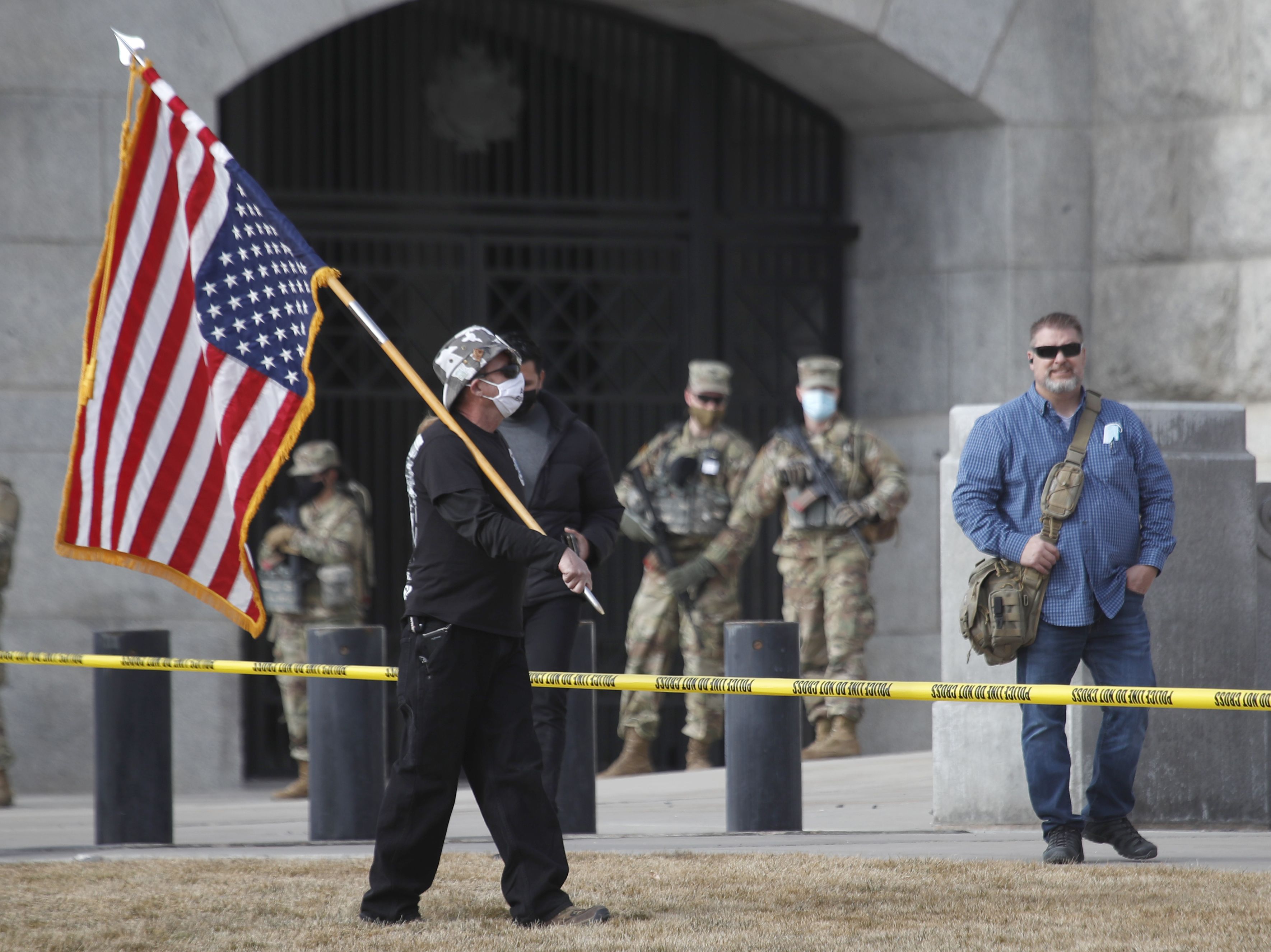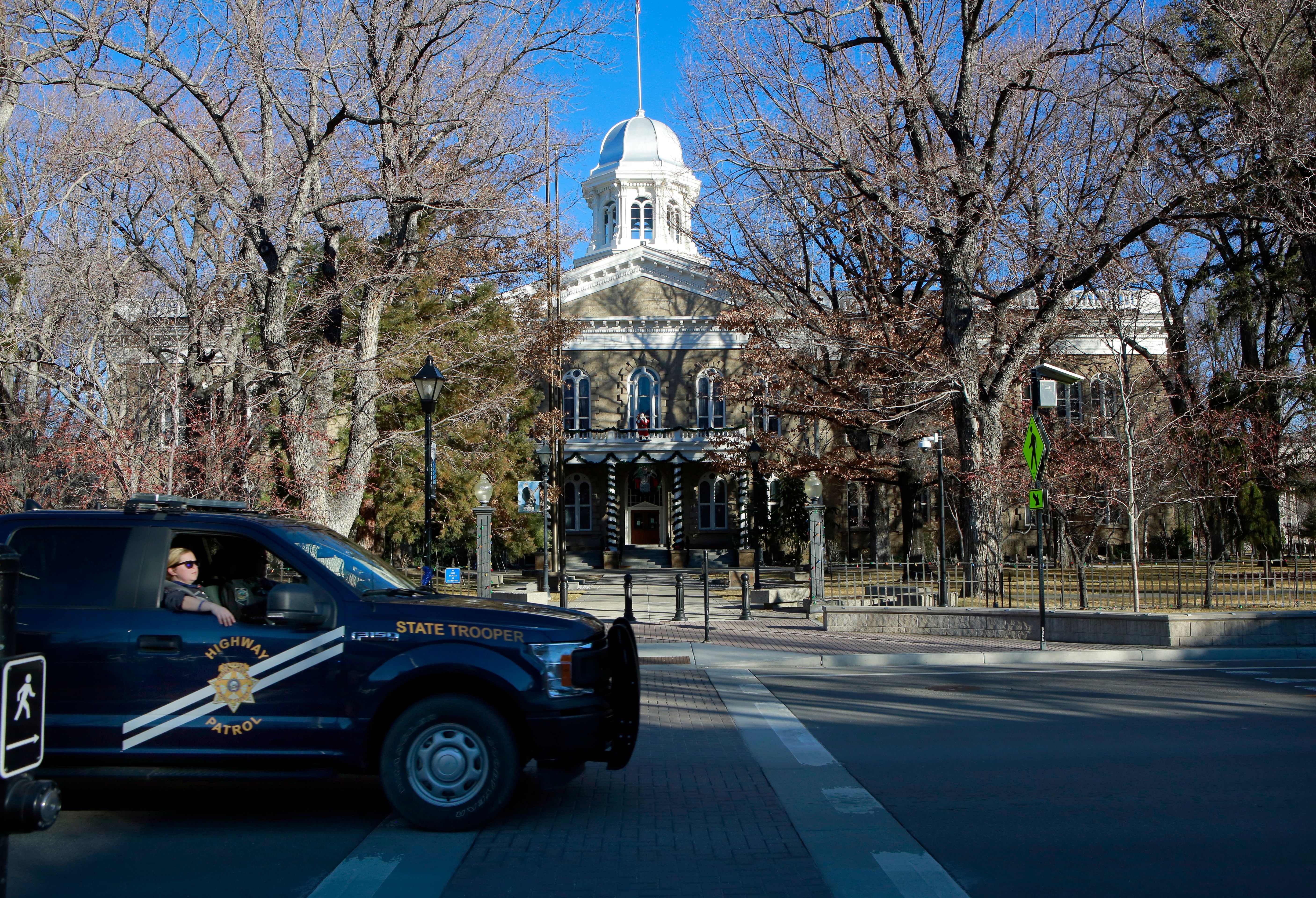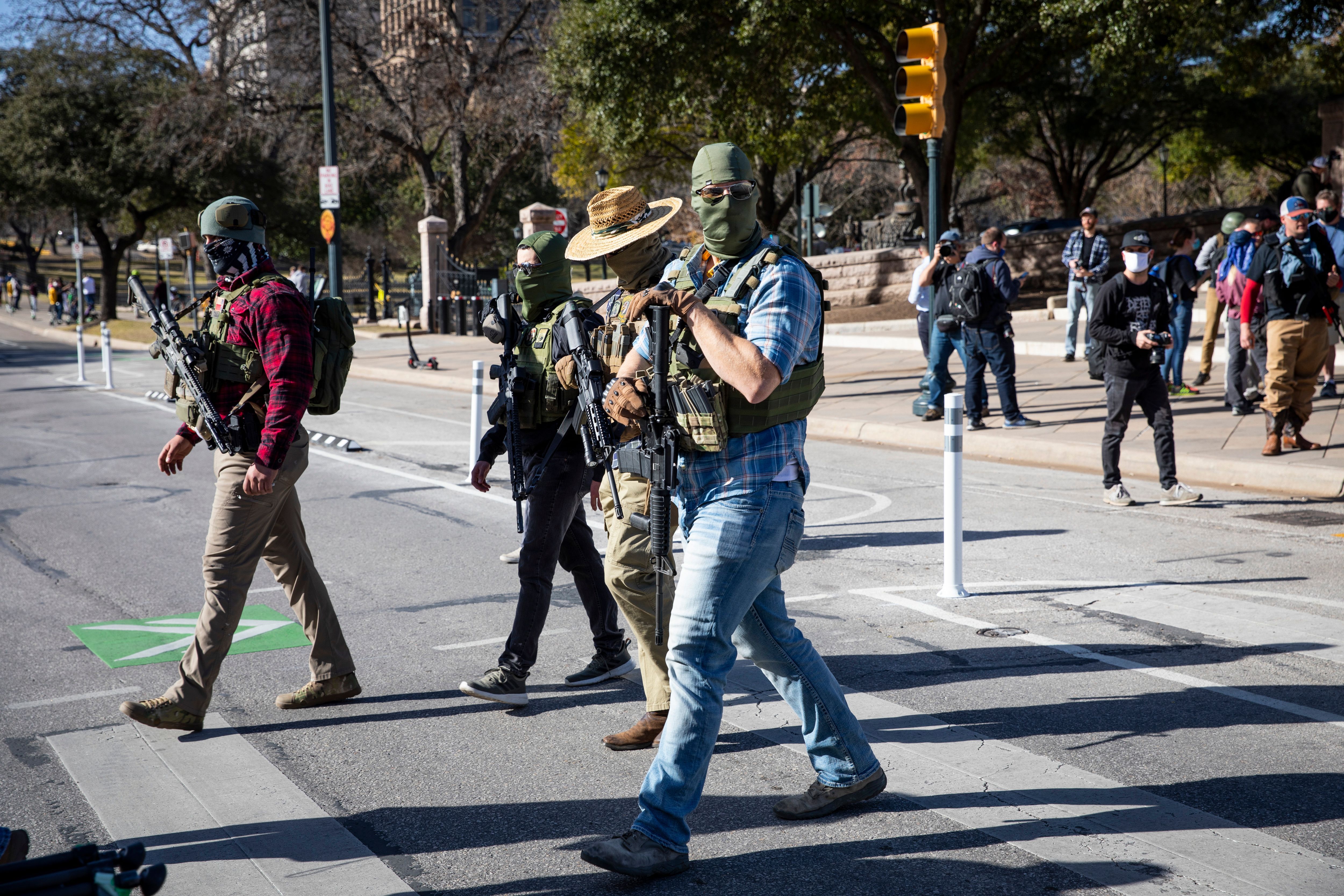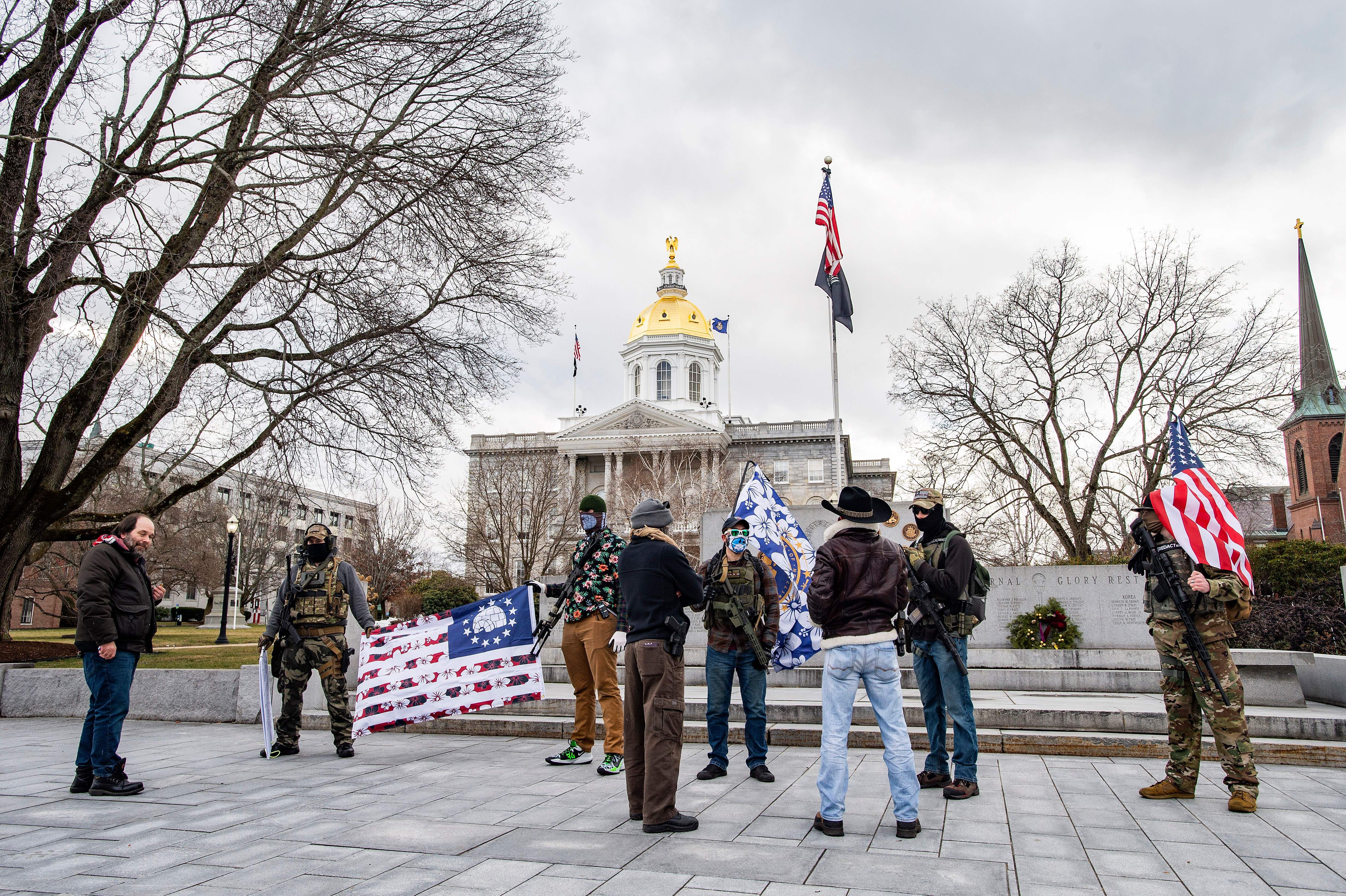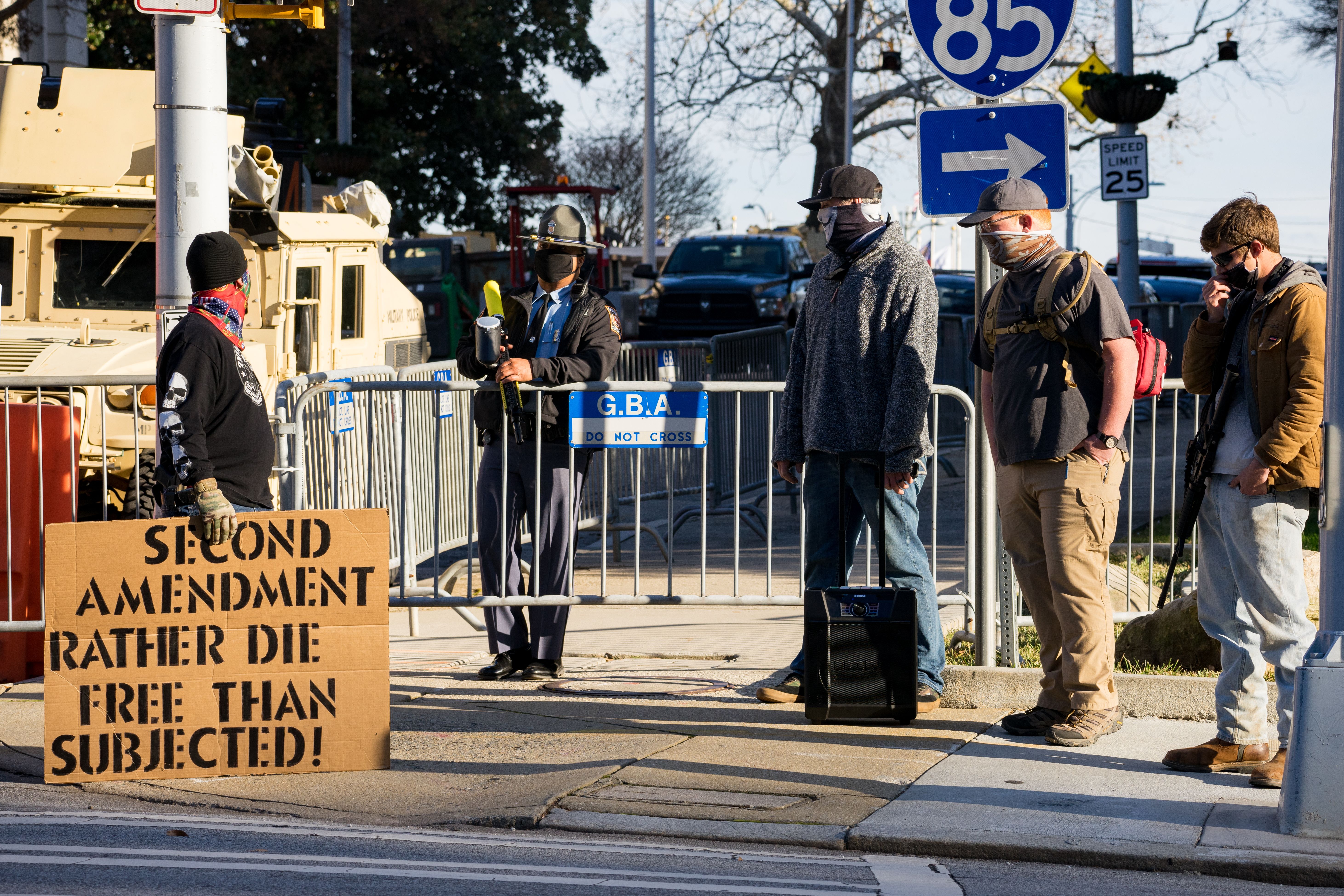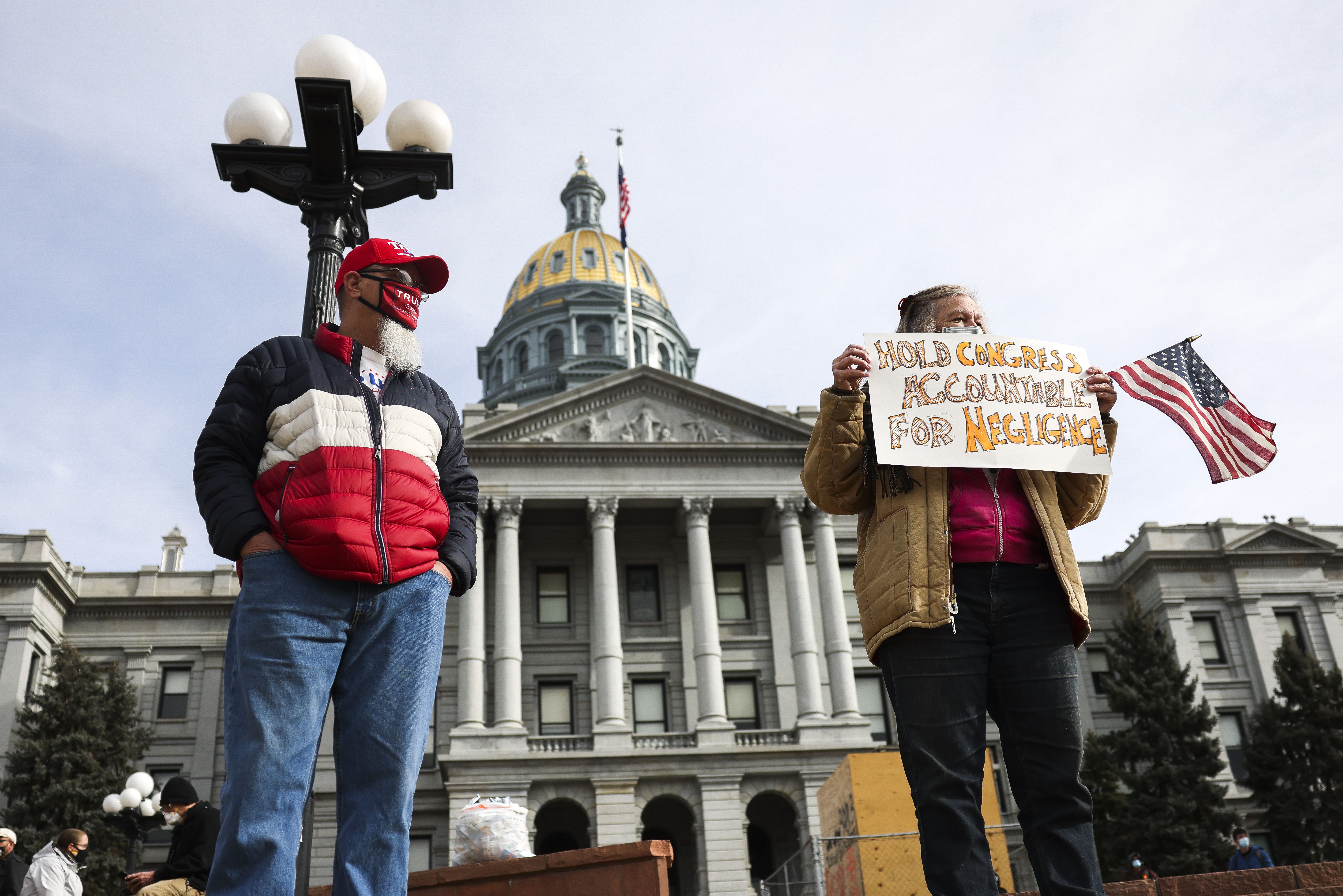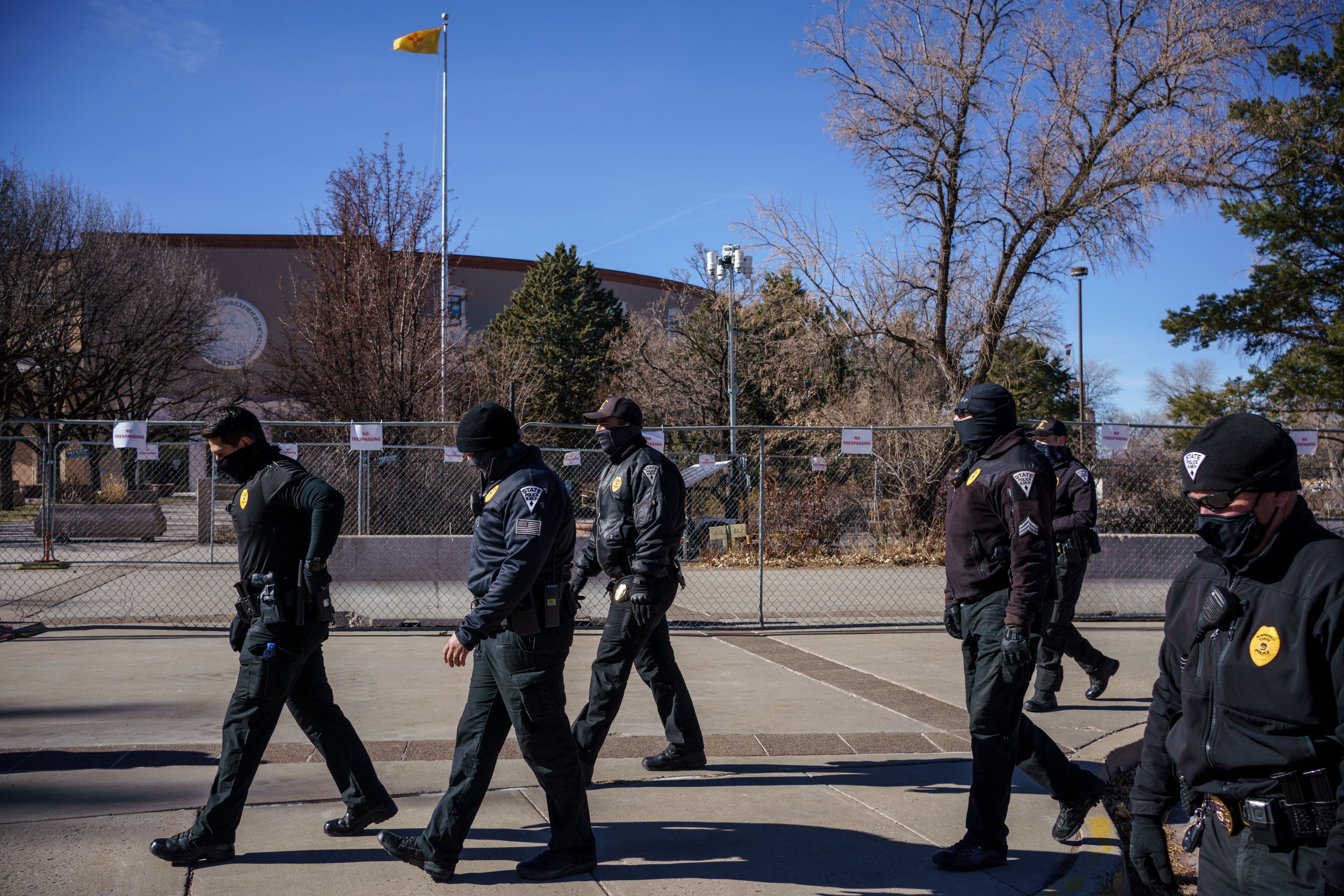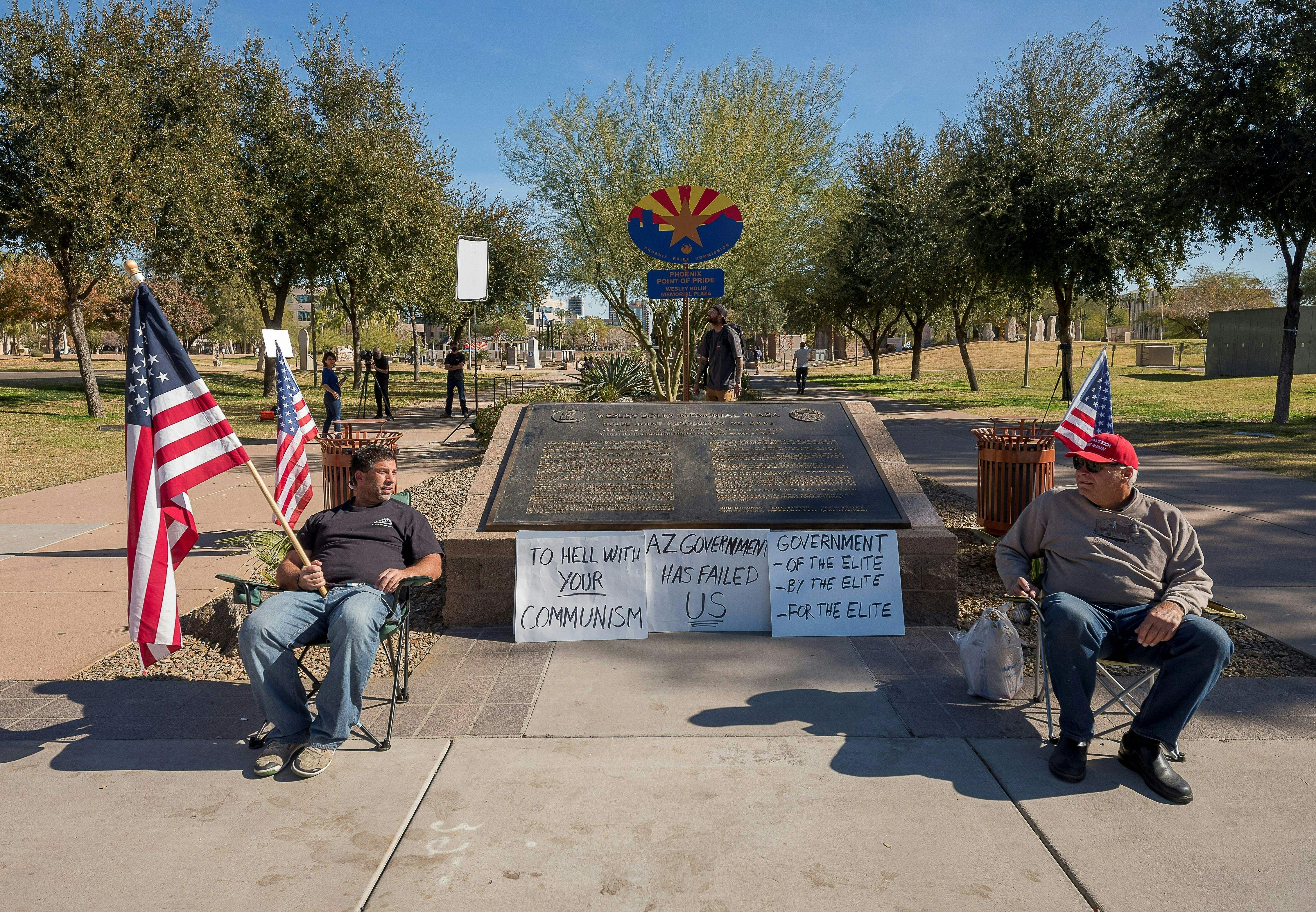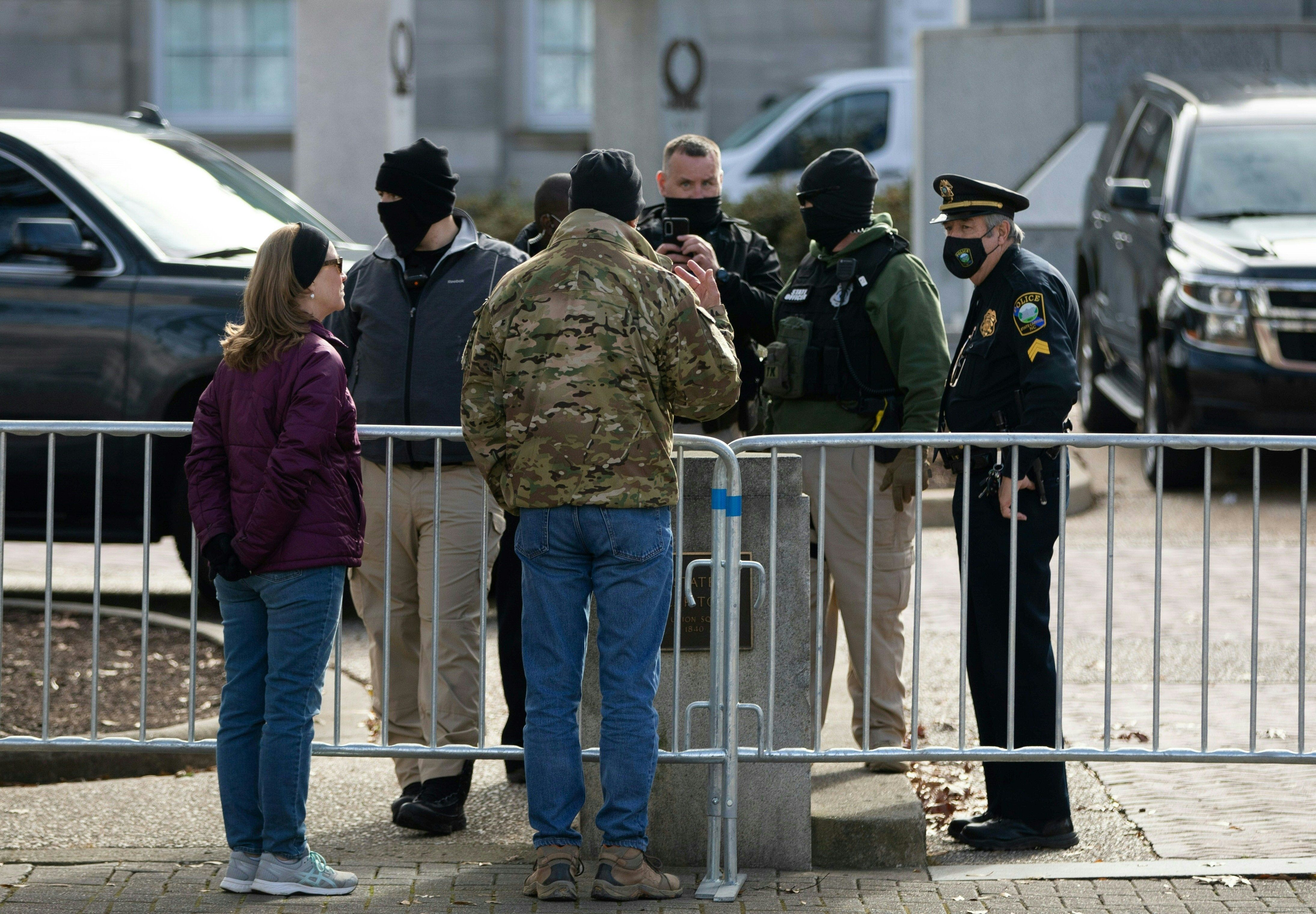 Go deeper