NYSE no longer intends to delist Chinese firms despite U.S. executive order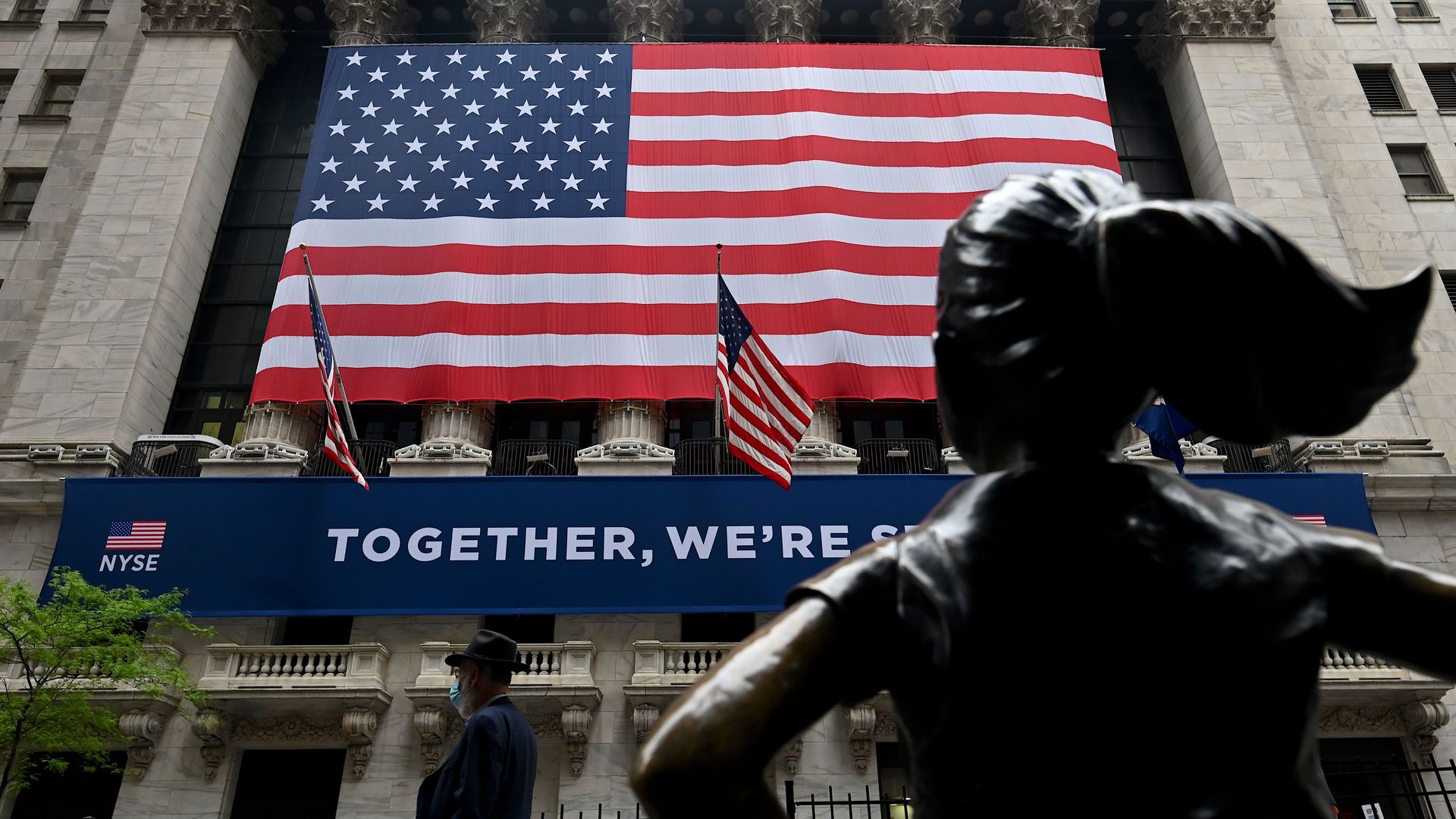 The New York Stock Exchange announced late Monday it no longer plans to delist three Chinese companies.
Why it matters: The NYSE said last Thursday it would suspend trading action from Jan. 7 for China Mobile, China Telecom, and China Unicom Hong Kong following a Trump executive order that imposed restrictions on firms the U.S. identified as being affiliated with the Chinese military.
What they're saying: NYSE spokesperson Farrell Kramer declined to comment on what had changed in relation to compliance with the executive order. But Kramer referred Axios to a stock exchange statement saying that "in light of further consultation" it no longer intends to move forward with the delisting action."
"At this time, the Issuers will continue to be listed and traded on the NYSE," per the statement.
"NYSE Regulation will continue to evaluate the applicability of Executive Order 13959 to these Issuers and their continued listing status."
Of note: The Chinese Ministry of Commerce on Saturday reacted to the NYSE's original announcement by saying it would take "necessary measures" to protect China's companies, per Reuters.
"This kind of abuse of national security and state power to suppress Chinese firms does not comply with market rules and violates market logic," the ministry said in a statement.
Background: In November, President Trump signed the executive order prohibiting American firms and individuals from owning shares in any of the 31 Chinese companies previously listed as enabling China's army, effective Jan. 11.
The order described the army is a threat to the U.S. and is "increasingly exploiting United States capital" to gain an edge in its military-industrial complex.
Editor's note: This article has been updated with new details throughout.
Go deeper