Trump asks Congress to increase stimulus payments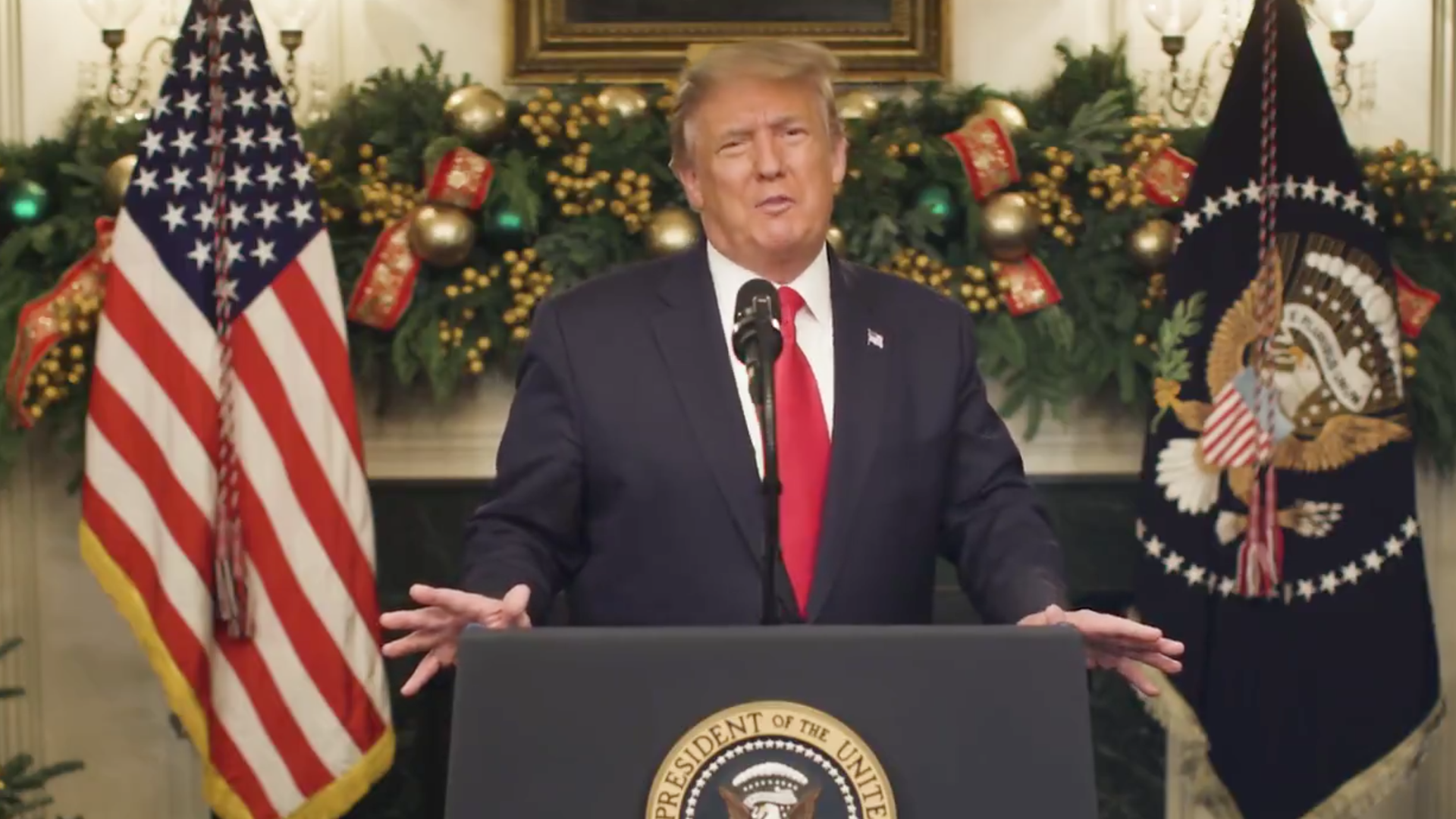 President Trump indicated in a video Tuesday evening that he won't sign the $900 billion coronavirus relief bill and $1.4 trillion government funding measure passed by Congress if it's not amended to increase stimulus payments.
Why it matters: The surprise announcement could delay desperately needed aid for millions of Americans if Trump decides not to sign the package as it stands. It also risks a government shutdown on Dec. 28.
Trump's Treasury Secretary Steven Mnuchin, who was involved in negotiating the bill, said Monday that the $600 checks passed by Congress would go out next week.
What he's saying: Trump said he's asking Congress to send him an amended bill, calling on lawmakers to "increase the ridiculously low" amount Americans would receive for COVID relief to $2,000 per adult or $4,000 for a couple, and "get rid of wasteful and unnecessary items" in the spending bill.
Trump added that there's not enough money in the package for small businesses.
"It really is a disgrace," he said.
Between the lines: Many of the items Trump complained were excessive, such as foreign aid, were not related to COVID-19 because they formed part of the $1.4 trillion government funding bill — which was passed alongside the coronavirus relief package.
What they're saying: House Democrats including Speaker Nancy Pelosi responded to comments by saying they're ready to bring the measure to the floor by "unanimous consent" this week.
Editor's note: This article has been updated with new details throughout.
Go deeper