Lawmakers receive COVID-19 vaccine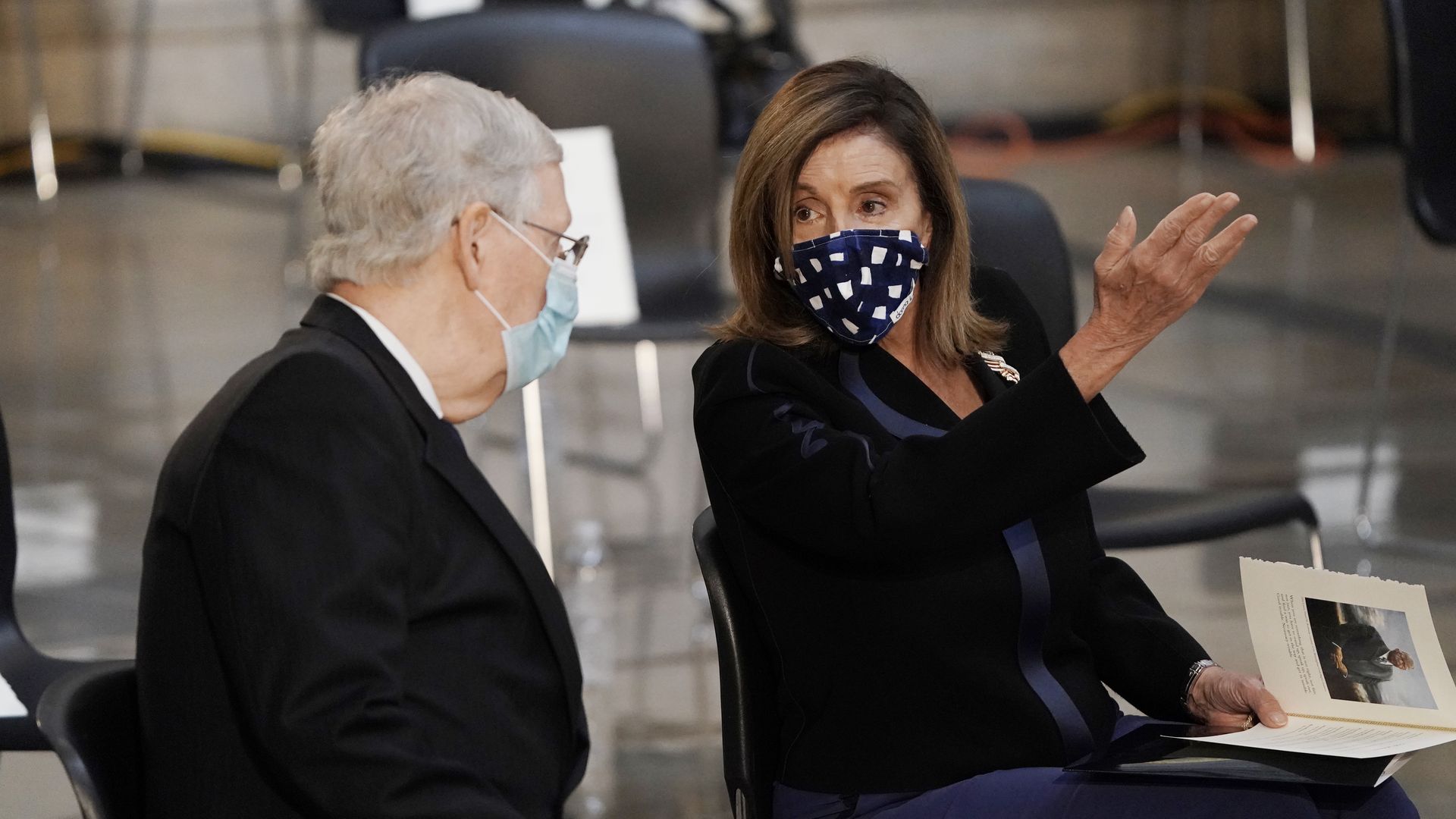 House Speaker Nancy Pelosi (D-Calif.) and Senate Majority Leader Mitch McConnell (R-Ky.) received their first doses of the Pfizer-BioNTech coronavirus vaccine from the attending physician of Congress on Friday.
The latest: Sen. Bernie Sanders (I-Vt.) received the first dose of the vaccine on Saturday, saying afterwards, "[a]s the vaccine is being distributed, we must all continue wearing masks and engage in social distancing. That is how we will beat this virus and end this terrible pandemic."
Sen. Lindsey Graham (R-S.C.) posted a photo on Twitter as he received the vaccine on Saturday, adding that "[i]f enough of us take it, we will get back to normal lives."
Senate Minority Leader Chuck Schumer (D-N.Y.) said he received the vaccine on Saturday, tweeting that the "vaccine is safe and effective, and I encourage everyone to take it as it becomes available."
The office of House Majority Whip Jim Clyburn (D-S.C.), chair of the oversight subcommittee tasked with looking at the coronavirus crisis, told Axios' Kadia Goba that he received the vaccine at 4 p.m. Friday.
Sen. Mitt Romney (R-Utah) posted a photo on Twitter as he received the vaccine Friday afternoon.
Why it matters: Members of Congress, many of whom are elderly and in high-risk categories, are among the first people in the U.S. eligible to begin receiving the vaccine. Pelosi at age 80 and McConnell at age 78 — are both at risk of severe infections from the coronavirus.
They are among the highest-ranking government officials to have received the vaccine, joining Vice President Mike Pence, who got the vaccine publicly earlier on Friday.
Go deeper