Bipartisan group of lawmakers unveils $908 billion COVID stimulus proposal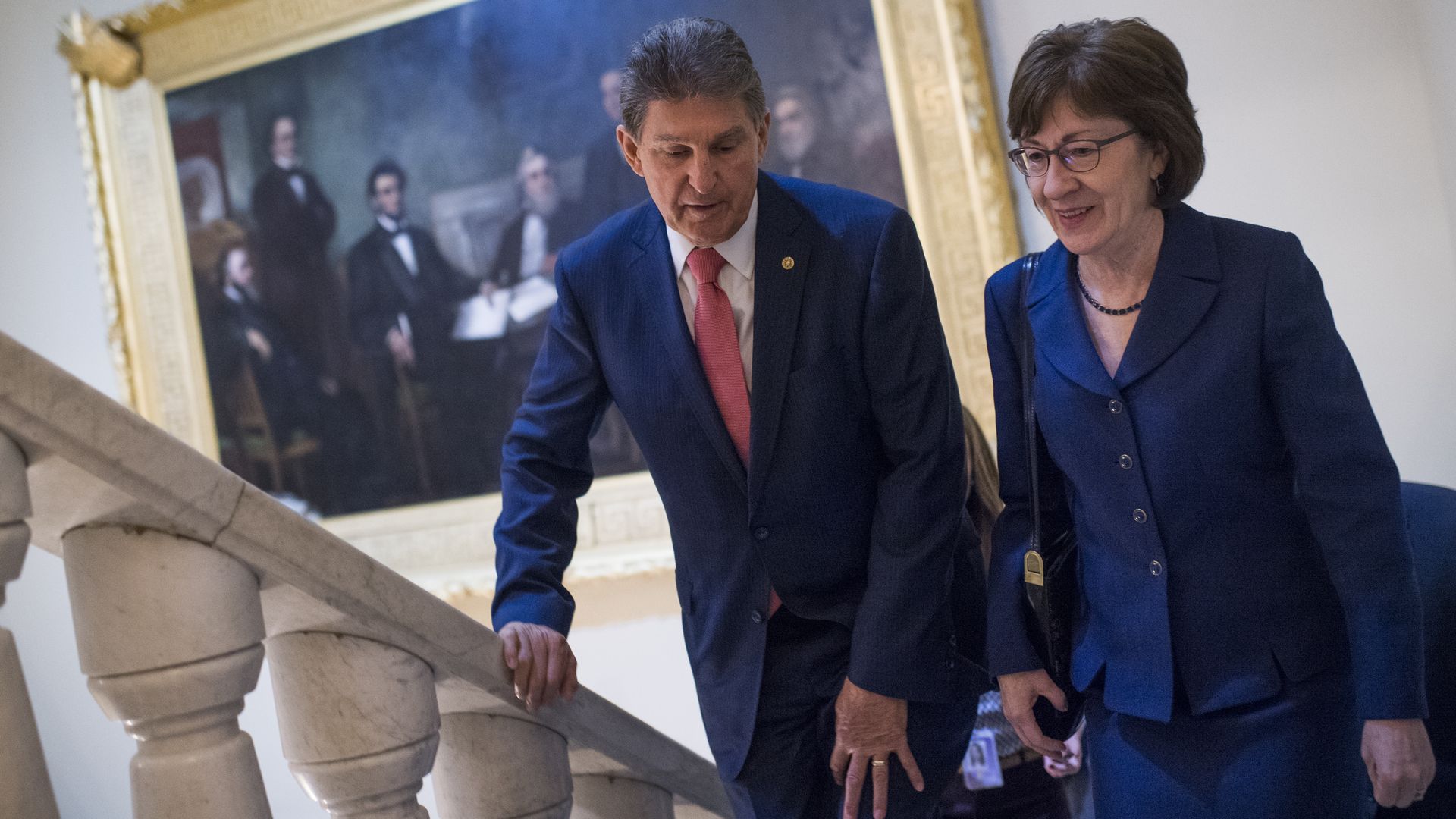 A bipartisan group of lawmakers on Tuesday proposed a $908 billion coronavirus stimulus package, in one of the few concrete steps toward COVID relief made by Congress in several months.
Why it matters: Recent data shows that the economic recovery is floundering as coronavirus cases surge and hospitals threaten to be overwhelmed heading into what is likely to be a grim winter.
Timing: The framework drops hours before Treasury Secretary Steven Mnuchin and House Speaker Nancy Pelosi plan to discuss coronavirus relief — their first talks since October.
The big picture: Most lawmakers still see only a small chance for passage of a comprehensive relief package before the end of the year, given how far apart Republicans and Democrats remain on key priorities.
President-elect Joe Biden has said that he wants Congress to pass coronavirus relief before he takes office in January.
Senate majority leader Mitch McConnell said Tuesday McConnell said he has been talking to House minority leader Kevin McCarthy, Mnuchin and chief of staff Mark Meadows about a COVID relief bill that could gain Trump's support.
Breakdown of the proposed funding:
State and local: $160 billion
Additional unemployment insurance: $180 billion
Small business Paycheck Protection Program (PPP), EIDL and restaurants: $288 billion
Transportation: $45 billion
Vaccine development, distribution and testing: $16 billion
Healthcare provider relief fund: $35 billion
Education: $82 billion
Student loans: $4 billion
Housing assistance: $25 billion
Nutrition/Agriculture: $26 billion
U.S. Postal Service: $10 billion
Child care: $10 billion
Broadband: $10 billion
Opioid treatment: $5 billion
The plan also provides short-term federal protection from coronavirus-related lawsuits.
Read the framework via DocumentCloud.
This post has been updated with comments from Mitch McConnell.
Go deeper