Moderna to file for FDA emergency use authorization for COVID-19 vaccine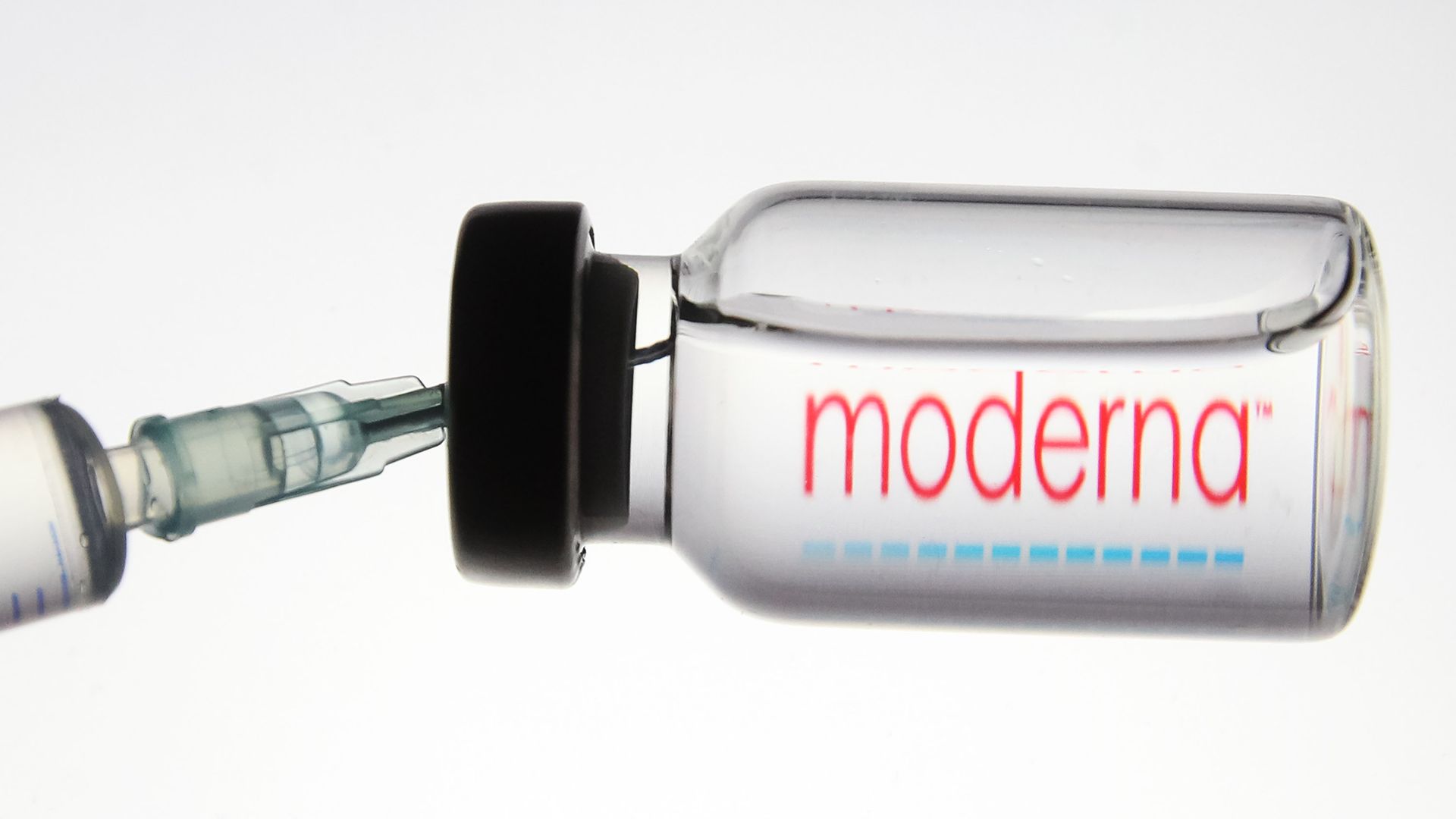 Moderna announced that it plans to file with the FDA Monday for an emergency use authorization for its coronavirus vaccine, which the company said has an efficacy rate of 94.1%.
Why it matters: Moderna will become the second company to file for a vaccine EUA after Pfizer did the same earlier this month, potentially paving the way for the U.S. to have two COVID-19 vaccines in distribution by the end of the year. The company said its vaccine has a 100% efficacy rate against severe COVID cases.
What to watch: By the end of 2020, Moderna expects to have approximately 20 million vaccine doses available in the U.S, and plans to manufacture 500 million to 1 billion doses globally in 2021, according to a press release.
What they're saying: "This positive primary analysis confirms the ability of our vaccine to prevent COVID-19 disease with 94.1% efficacy and importantly, the ability to prevent severe COVID-19 disease. We believe that our vaccine will provide a new and powerful tool that may change the course of this pandemic and help prevent severe disease, hospitalizations and death," said Moderna CEO Stéphane Bancel.
Go deeper ... Podcast: Moderna's chief medical officer on its blockbuster vaccine news
Go deeper