Chuck Grassley returns to Senate after recovering from COVID-19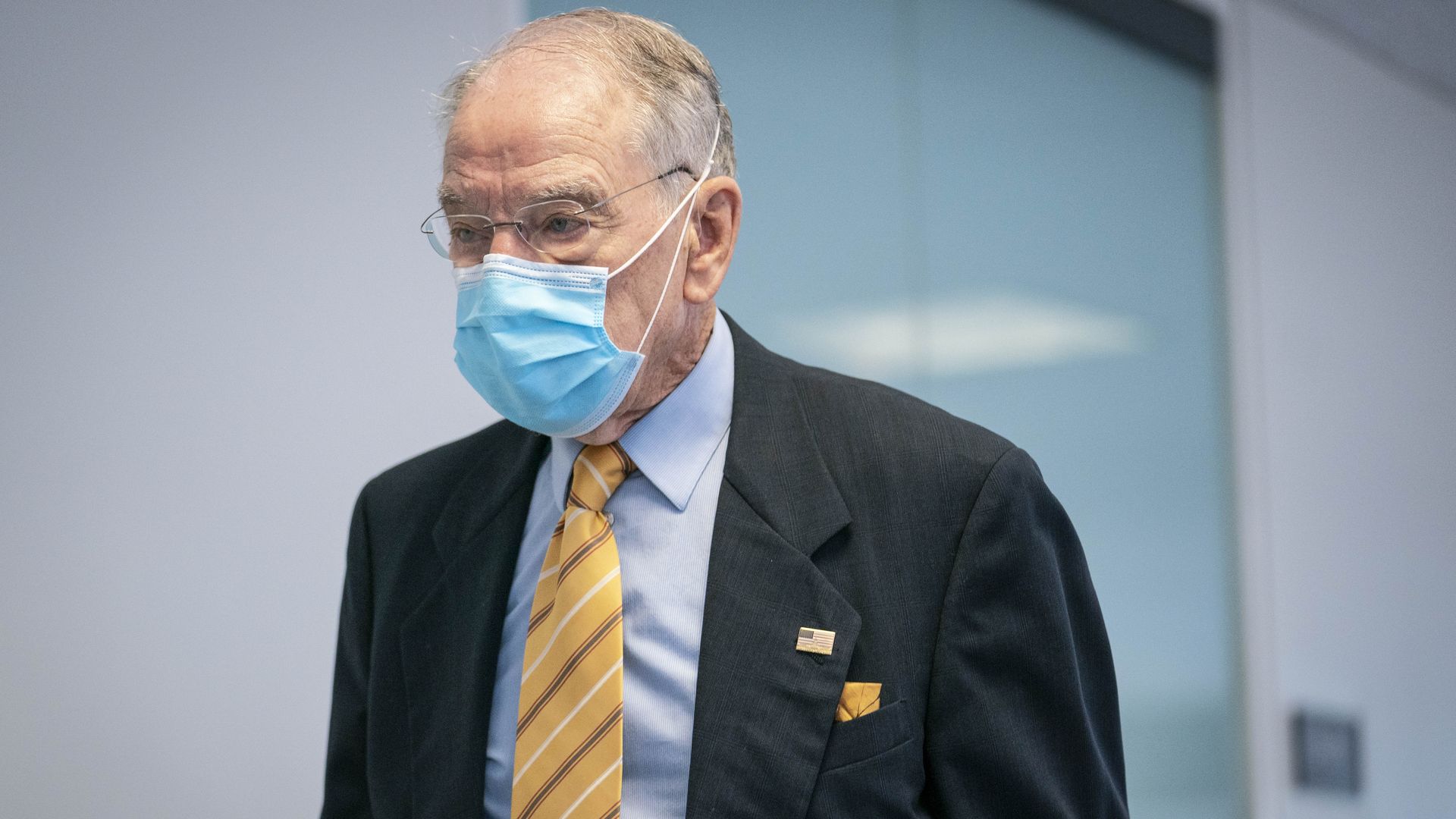 Sen. Chuck Grassley (R-Iowa) returned to in-person work on Monday after quarantining with an asymptomatic case of the coronavirus, his office said in a statement.
Why it matters: Grassley, 87, is the second oldest member of the Senate, meaning he was at high risk for a severe infection. But the senator reports that he remained asymptomatic the entire time he was in quarantine.
Grassley, who is third in the line of succession to the presidency as president pro tempore of the Senate, had not missed a roll call vote in 27 years.
His positive test came the same week that 87-year-old Rep. Don Young (R-Alaska) and Sen. Rick Scott (R-Fla.) also tested positive for COVID-19.
Go deeper