Ben Carson says he was "desperately ill" with the coronavirus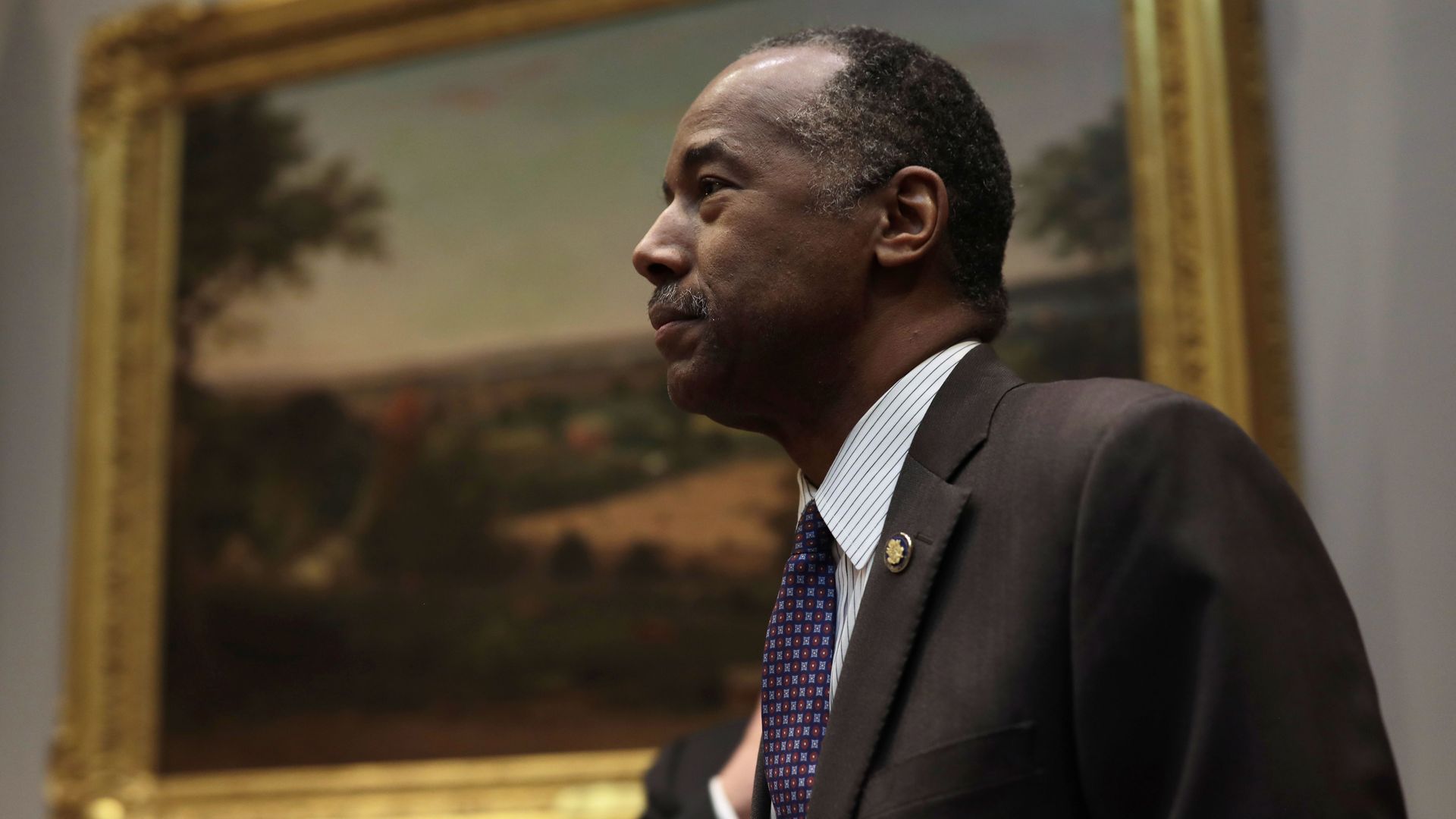 Housing and Urban Development Secretary Ben Carson said in a Facebook post Friday that he "became desperately ill" with the coronavirus, but he is now "out of the woods."
Why it matters: Carson tested positive for the virus on Monday. He had attended the White House's largely mask-free election night party alongside other officials in President Trump's Cabinet, including chief of staff Mark Meadows, who also tested positive.
What he's saying: Carson said he was "extremely sick," but saw "dramatic improvement" from taking oleander, a treatment that not been approved by the Food and Drug Administration. Trump has previously praised the experimental botanical extract.
Carson said his symptoms later deteriorated, and the president "cleared me for the monoclonal antibody therapy that he had previously received, which I am convinced saved my life."

According to CNN, it is unclear how the president could clear Carson to take the monoclonal antibody treatment or if Carson received Regeneron's experimental antibody treatment. In October, Trump credited his own COVID-19 recovery to the experimental antibody drug made by Regeneron Pharmaceuticals.

Carson said he hoped "we can stop playing politics with medicine."

"While I am blessed to have the best medical care in the world (and I am convinced it saved my life), we must prioritize getting comparable treatments and care to everyone as soon as possible."
"There are a number of promising treatments that need to be tested, approved, and distributed (sooner rather than later) so that the economy can be re-opened and we can all return to a semblance of normalcy," Carson wrote.
He encouraged people not to "cause alarm" by suggesting there have been "dangerous shortcuts" taken in developing a coronavirus vaccine.
Go deeper