LGTBQ+ leaders back Cicilline for House leadership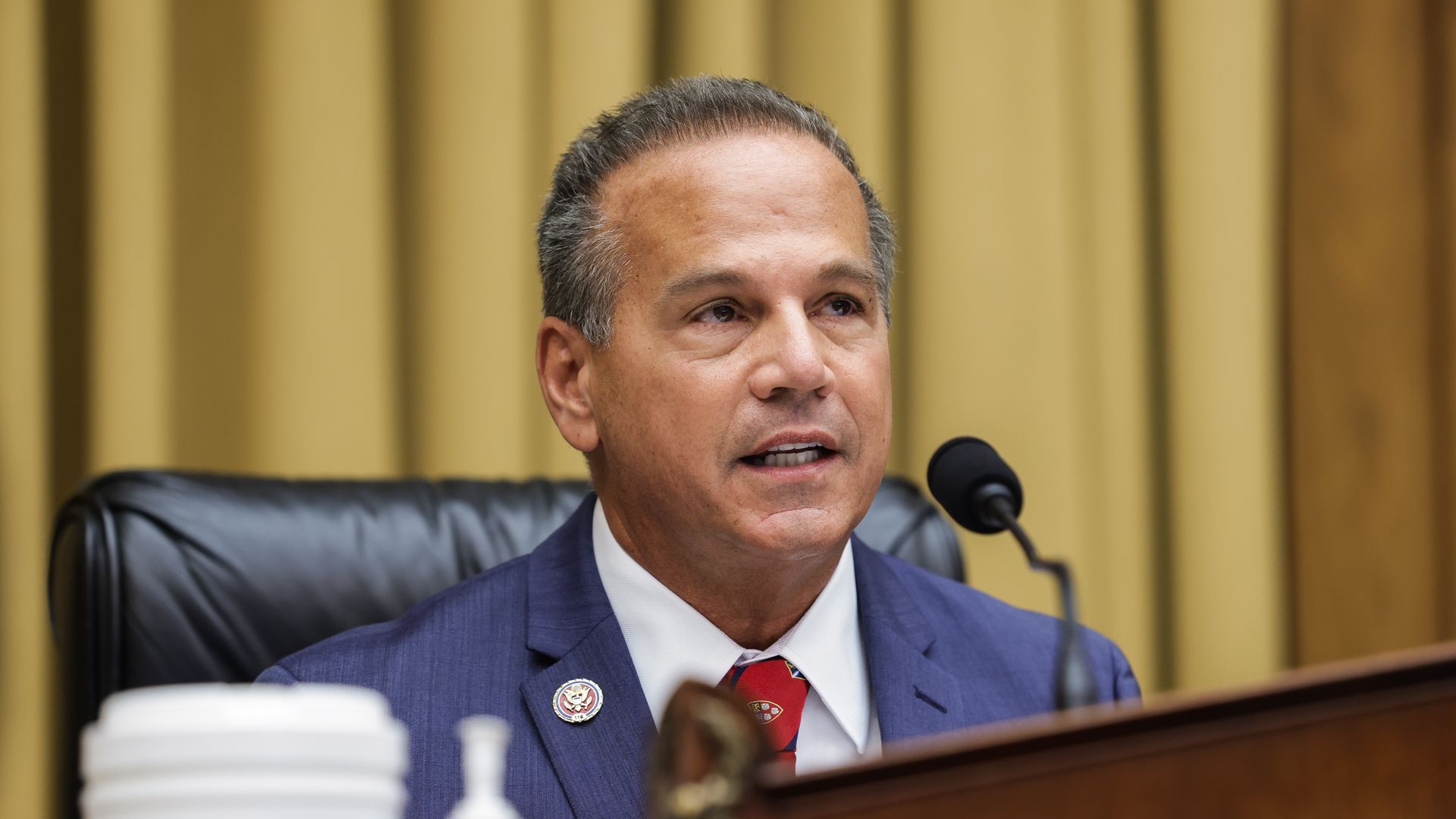 A large group of LGTBQ+ leaders is endorsing Rep. David N. Cicilline in his bid to become assistant speaker of the House of Representatives.
Why it matters: Cicilline, the only openly gay member of the House leadership, is running against Rep. Katherine M. Clark for the fourth-ranking position in the House Democratic caucus as voting takes place this week.
The big picture: With House Democrats led by three people aged 80 or more, the contest for the No. 4 position could determine who will lead their party caucus - and be in line for the Speaker's slot - when the old guard steps aside.
The letter backing Cicilline and obtained by Axios is signed by more than 100 Democratic office holders and strategists, including Colorado Governor Jared Polis, Maine Speaker-elect Ryan Fecteau, former Speaker of the New York City Council Christine Quinn, President of the Human Rights Campaign Alphonso David and Democratic strategist Hilary Rosen.
Cicilline, D-R.I., "remains the only openly LGBTQ+ member of leadership," the letter says. "He has been a critical representative for our community. We cannot afford to lose his voice now."
Separately, the Human Rights Campaign has endorsed Cicciline: "For all the fights we have ahead, we are proud to support him."
The former Providence mayor currently serves as chair of the Democratic Policy and Communications Committee.
Clark, a fellow New Englander from Massachusetts, serves a vice chair of the House Democratic Caucus.
She previously announced the backing of Re. Mark Pocan of Wisconsin, one of two co-chairs of the influential Congressional Progressive Caucus.
Pocan also serves as a co-chair of the Congressional LGBT Equality Caucus.
Editor's note: This story has been updated to reflect that Maine's speaker-elect is Ryan Fecteau, not Matt Fecteau, who was incorrectly listed in the letter obtained by Axios.
Go deeper