Trump adviser Corey Lewandowski tests positive for coronavirus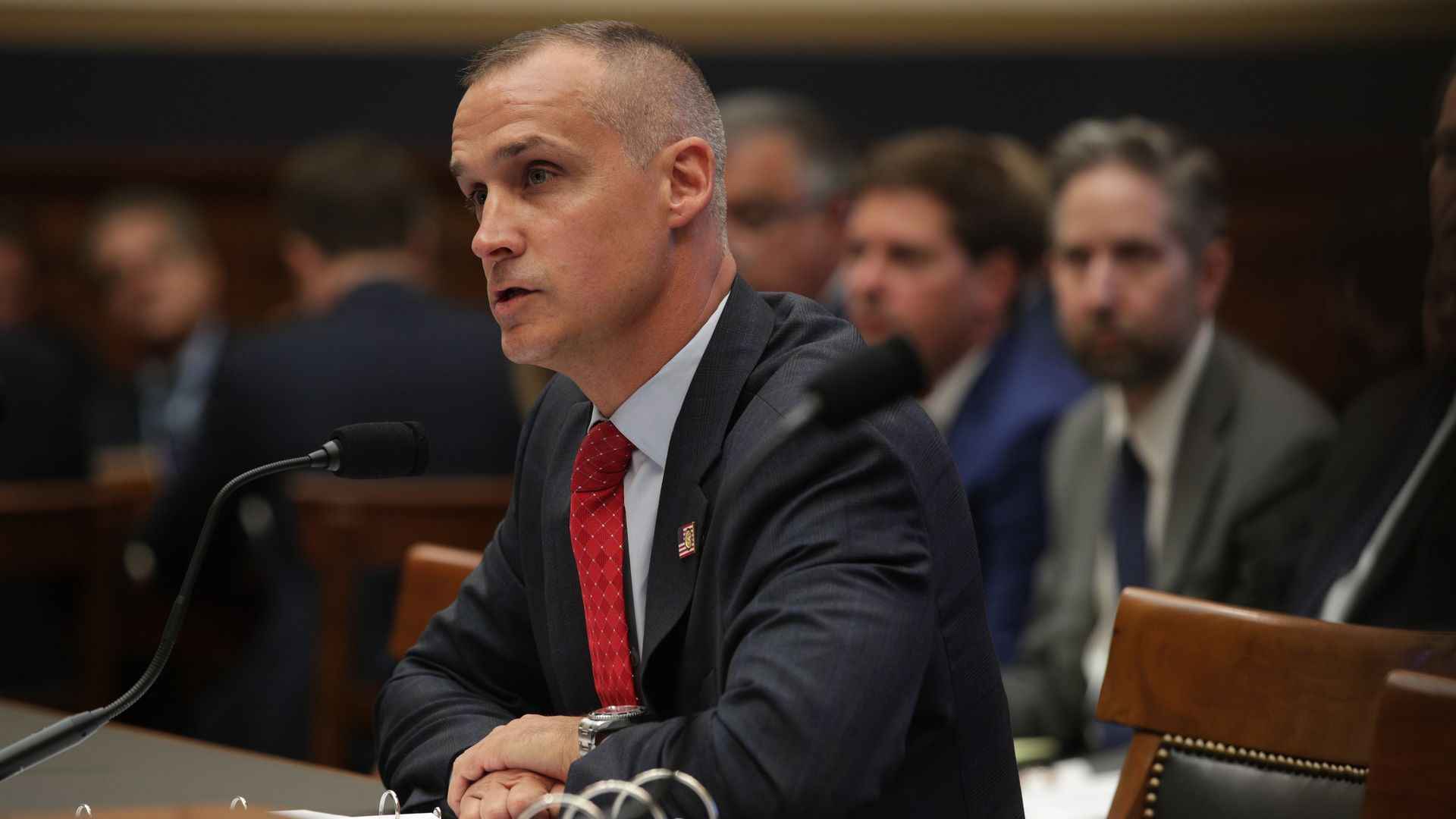 Corey Lewandowski, a senior adviser for President Trump's re-election campaign, has tested positive for the coronavirus, the New York Times reported. Lewandowski confirmed to CNN that he tested positive.
Why it matters: Lewandowski is the latest person to test positive after he attended last week's White House election night party. His diagnosis comes after Chief of Staff Mark Meadows and Housing and Urban Development Secretary Ben Carson tested positive for the virus.
According to the New York Times, Lewandowski believes he contracted the virus in Philadelphia, where he has been in recent days to challenge the election outcome, including at the news conference last Saturday at Four Seasons Total Landscaping with Rudy Giuliani and Pam Bondi.
RNC chief of staff Richard Walters has also tested positive, but he was not at the White House, the Washington Post reported.
Go deeper