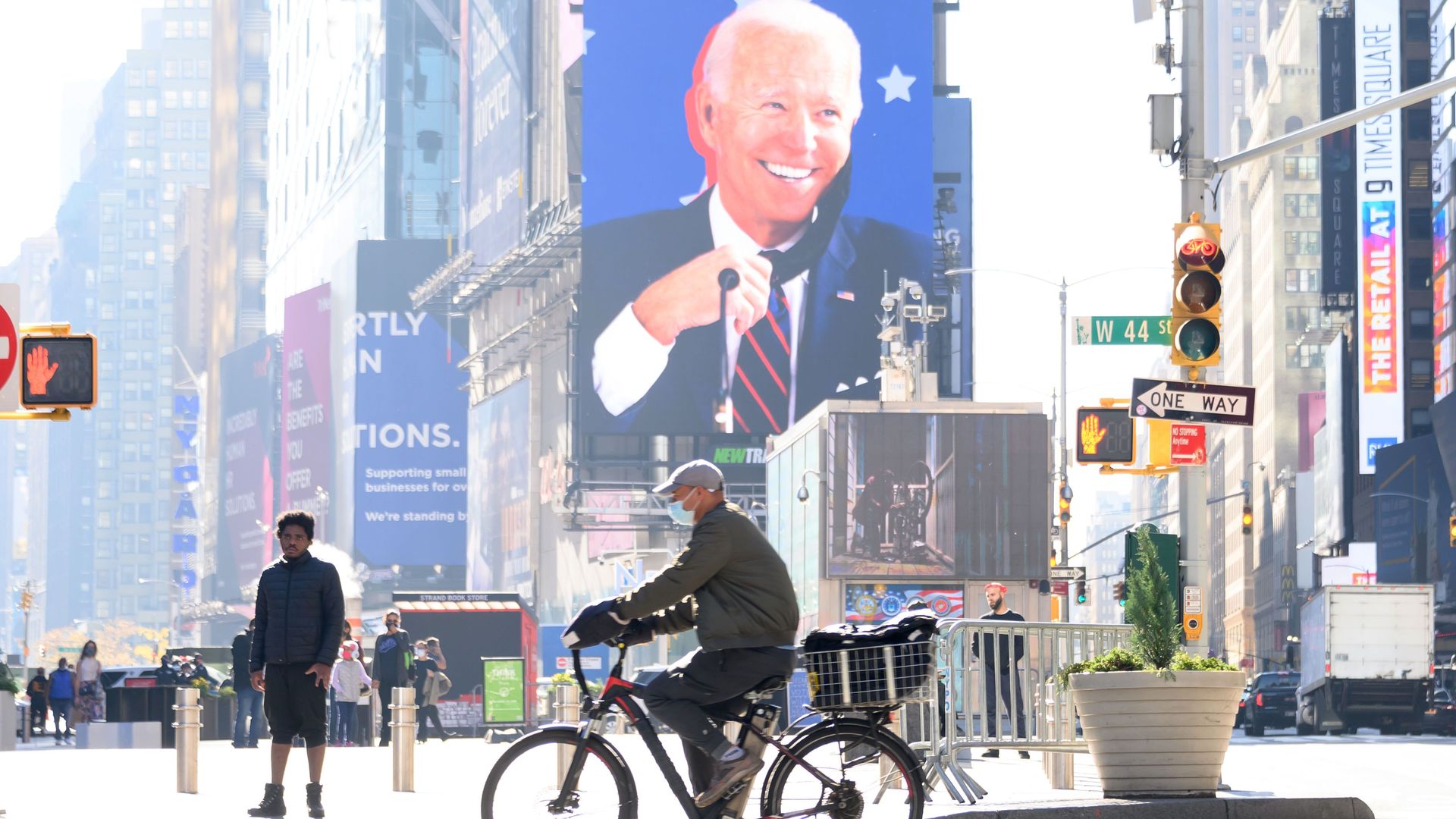 The Biden presidency may revitalize an alliance of interests and values with other "advanced high-income democracies" around the world, writes Martin Wolf, Financial Times chief economics commentator.
Why it matters: Reconstructing America's relationships with global allies could smooth over the last four years of foreign policy under President Trump. President-elect Joe Biden has already received congratulations from a number of world leaders and spoken on the phone with some about working together.
"I expect it will put the Russian president and his ideological acolytes in central and eastern Europe back in a box marked 'hostile,'" Wolf writes.
"I expect, too, that Mr. Biden will make an effort to create an engaged, yet demanding, relationship with China ... Somehow, the US and China must learn how to confront, compete and co-operate, at the same time."
Go deeper