Kamala Harris to attend SCOTUS confirmation hearings virtually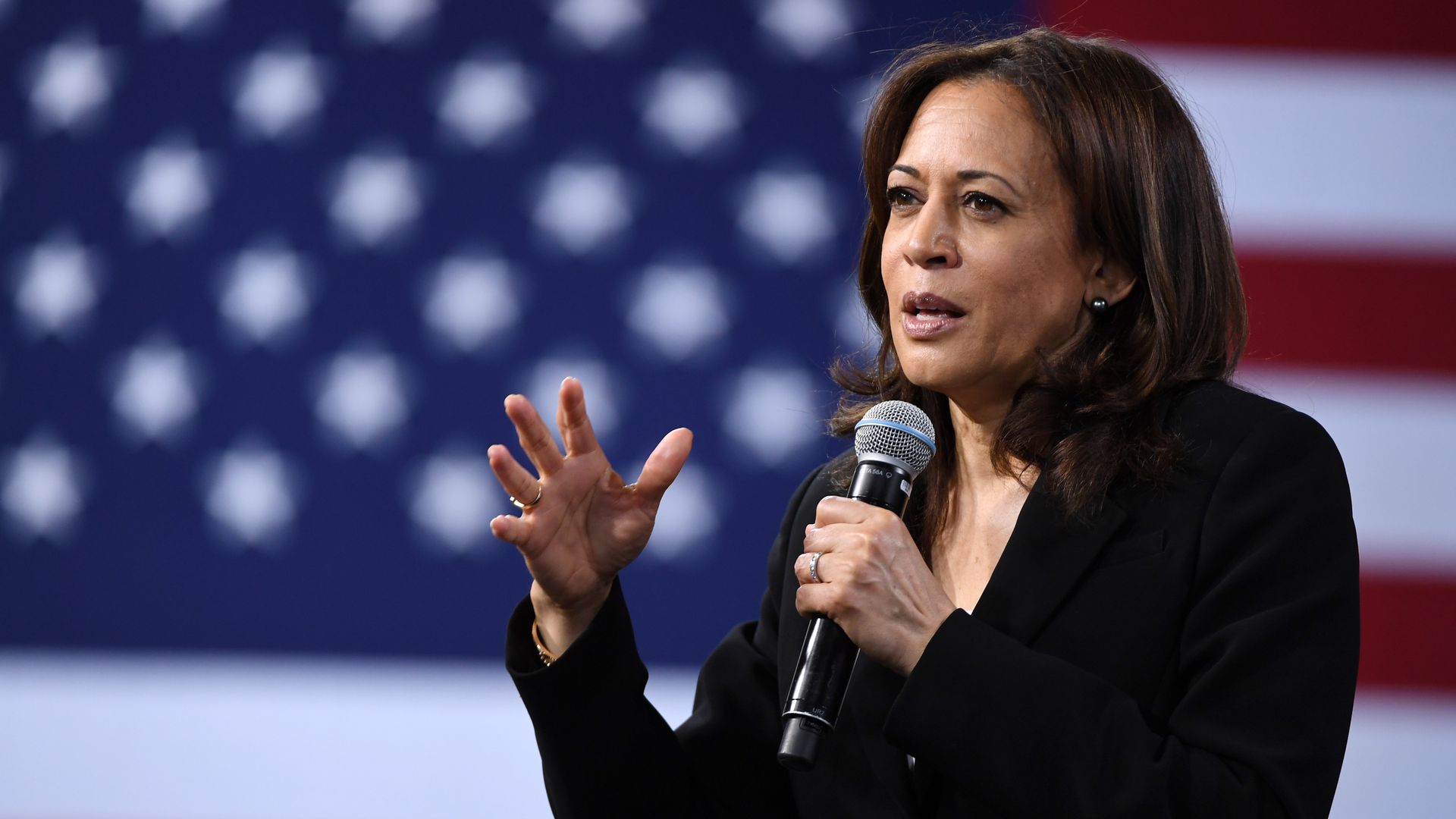 Sen. Kamala Harris (D-Calif.) will participate in Supreme Court nominee Amy Coney Barrett's confirmation hearing virtually, the vice presidential nominee's communications director Chris Harris tweeted Sunday.
What they're saying: Harris won't attend the hearings in person because of Judiciary Republicans' "refusal to take commonsense steps to protect members, aides, Capitol complex workers, and members of the media," Chris Harris wrote.
Two members of the committee — Sen. Thom Tillis (R-N.C.) and Sen. Mike Lee (R-Utah) revealed they tested positive for the virus last week, after they attended a White House event to celebrate Barrett's nomination.
Kamala Harris tweeted Sunday: "By moving forward with Supreme Court confirmation hearings tomorrow—less than 2 weeks after members tested positive—Chairman Graham and Senate Republicans are endangering the lives of not just members and our staff, but the hardworking people who keep the Senate complex running."
Go deeper