Brazil tops 5 million coronavirus cases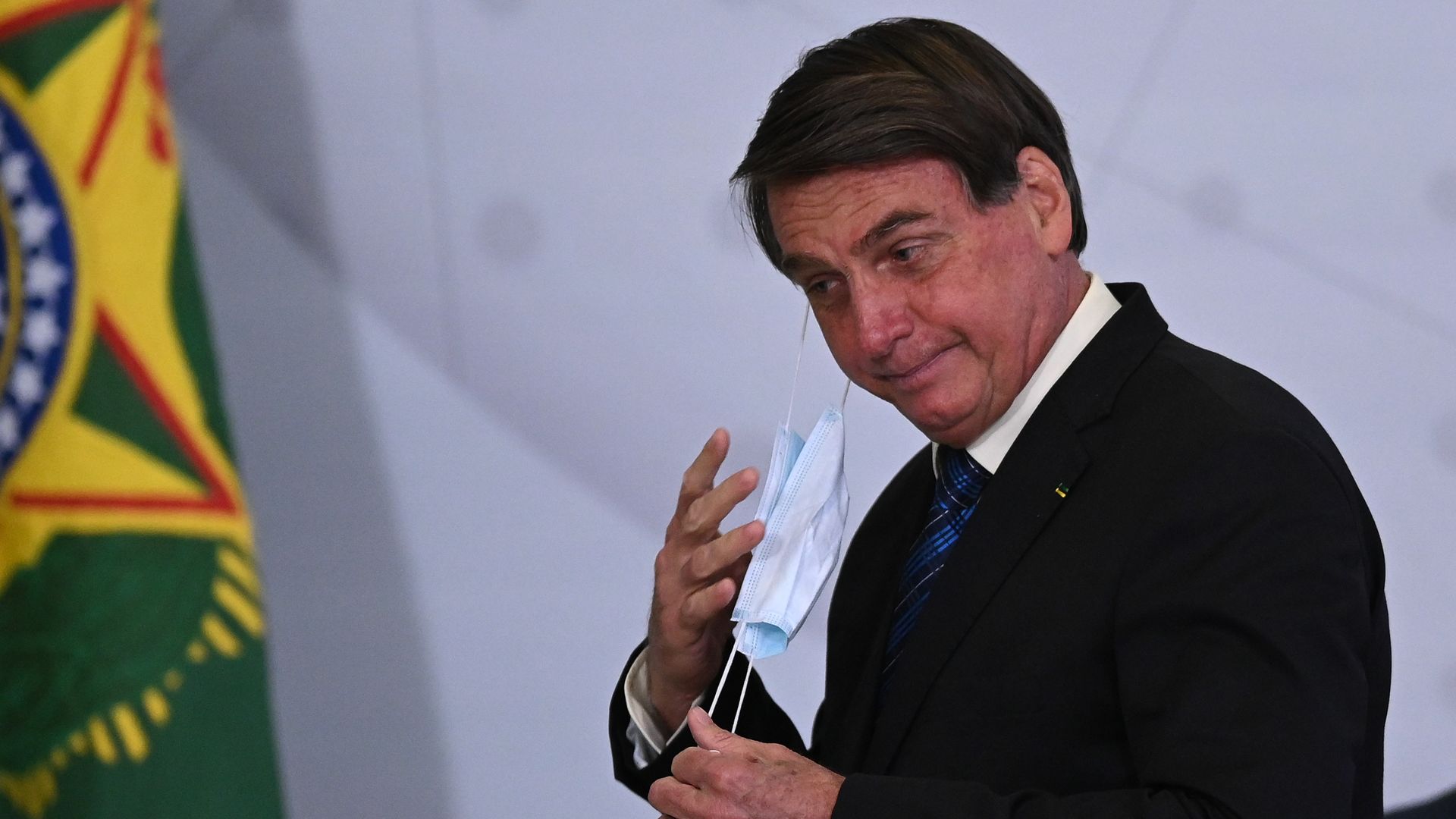 Brazil became on Wednesday the third country to surpass 5 million coronavirus cases, as the virus death toll in the nation neared 150,000.
By the numbers: Brazil has the third-highest number of cases after India (almost 6.8 million) and the U.S. (over 7.5 million), per Johns Hopkins.
It has the second-highest death toll from COVID-19 (over 148,200) after the U.S. (nearly 211,800).
The big picture: President Jair Bolsonaro has downplayed the virus and opposed lockdowns.
Federal University of Rio de Janeiro epidemiologist Roberto Medronho told Reuters, "We are seeing the authorities easing social distancing more and more despite the number of cases."
Go deeper