Israeli PM announces strict lockdown plan after record coronavirus cases spike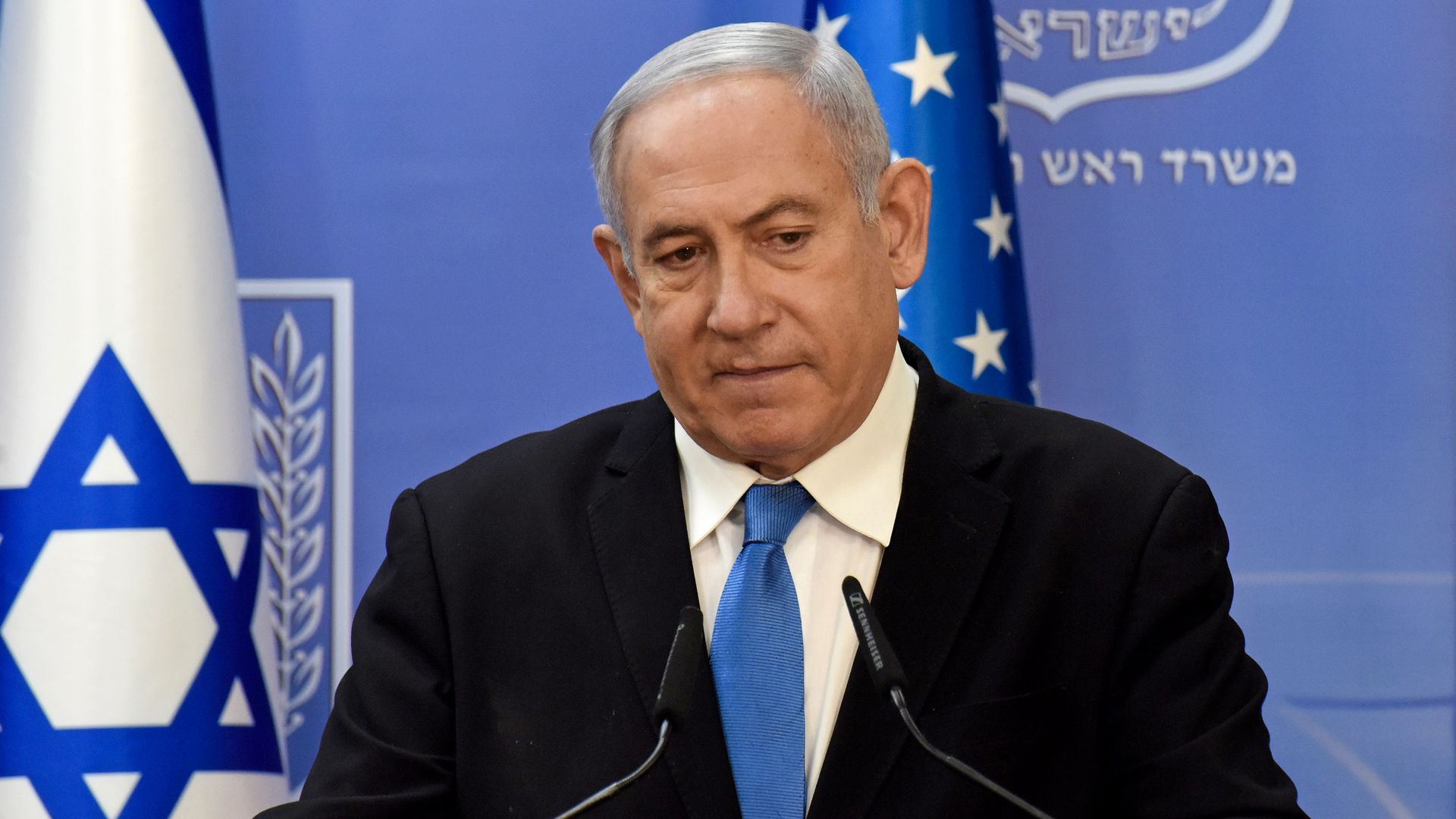 Prime Minister Benjamin Netanyahu announced plans for a "full lockdown" after Israel reported a new daily coronavirus cases record of 6,923 infections Wednesday.
Why it matters: Israel last Friday became the first developed country to re-enter lockdown. While schools, retailers and other businesses closed for the three-week measure, there are exemptions including for people to pray, go to work, exercise and protest. The new two-week restrictions that still needs Cabinet's full approval aims to address this, AP notes. "The goal is to reduce the rate of infection, and the goal is literally to save many lives in Israel," Netanyahu said.
Go deeper