Bill Barr: "All prosecutorial power is invested in the attorney general"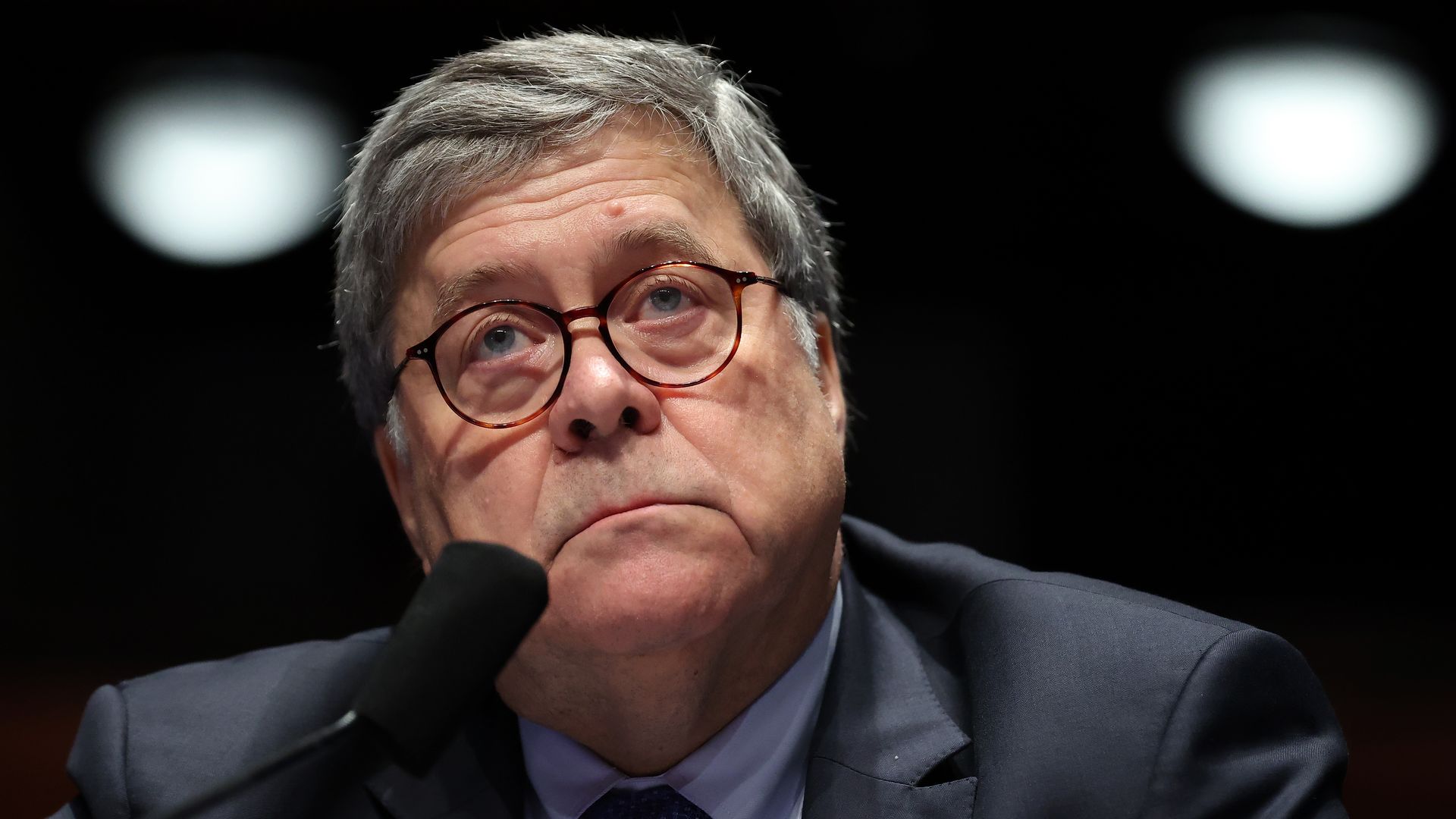 Attorney General Bill Barr dismissed accusations of political interference in criminal cases involving figures connected to President Trump during a speech at Michigan's Hillsdale College Wednesday night.
Details: "What exactly am I interfering with? Under the law, all prosecutorial power is invested in the attorney general," Barr said, per the Washington Post and CNN.
Why it matters: The Department of Justice inspector general's office is investigating Barr's role in the lighter sentencing recommendation for Trump associate Roger Stone, who was convicted of obstruction, witness tampering and making false statements to Congress — after career prosecutors had recommended he serve seven to nine years in prison. The prosecutors resigned over the action.
What else he's saying: "Name one successful organization where the lowest level employees' decisions are deemed sacrosanct. There aren't any," Barr said to the conservative institution, per his prepared remarks.
"Individual prosecutors can sometimes become headhunters, consumed with taking down their target. Letting the most junior members set the agenda might be a good philosophy for a Montessori preschool, but it's no way to run a federal agency. 
"Good leaders at the Justice Department — as at any organization — need to trust and support their subordinates. But that does not mean blindly deferring to whatever those subordinates want to do."
Go deeper