India's coronavirus case numbers surge past 5 million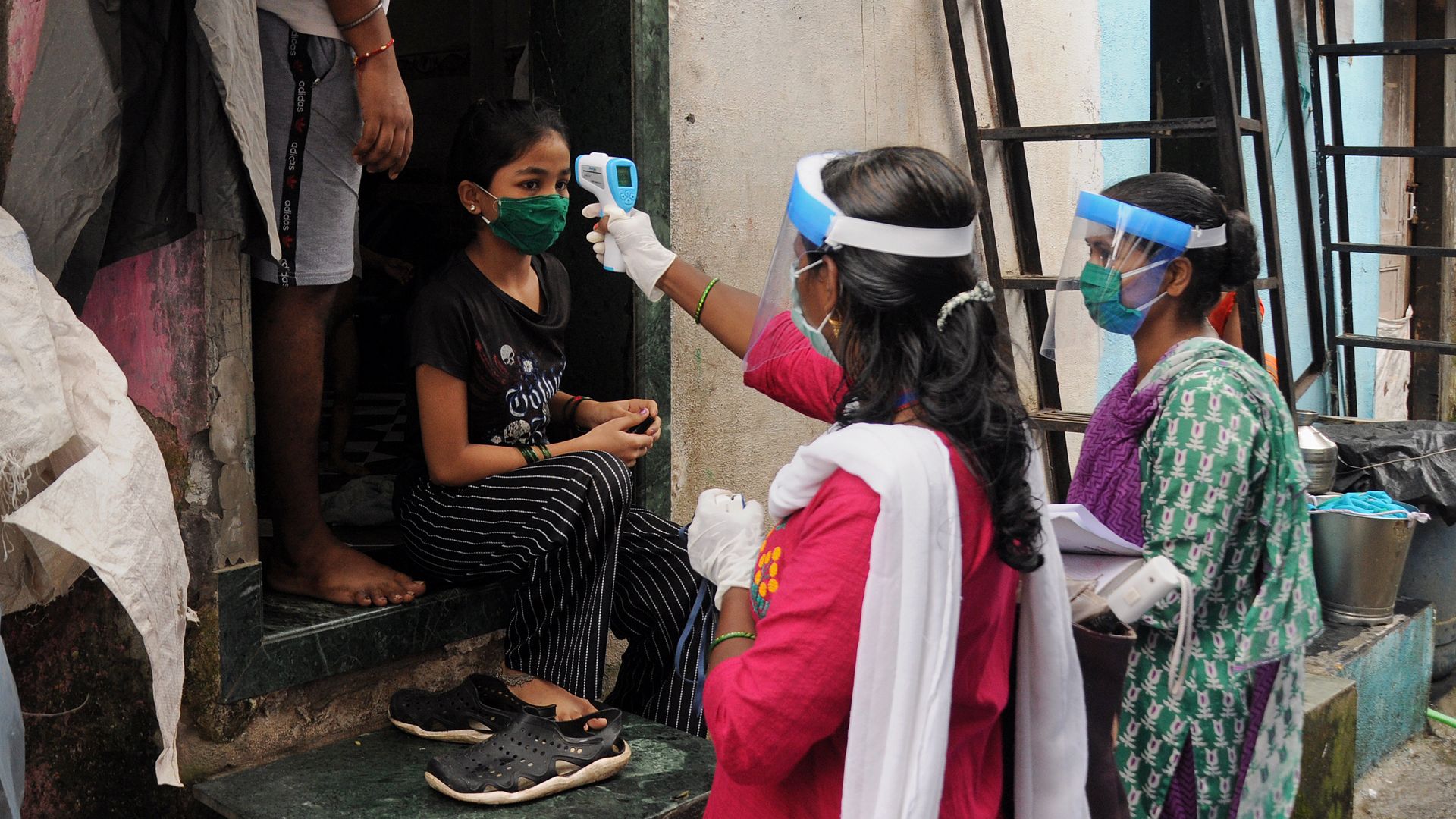 India's coronavirus cases surpassed 5 million on Wednesday morning, Johns Hopkins data shows.
Why it matters: Only the U.S. has more cases (over 6.6 million). India has the fastest-growing number of daily infections — more than 90,000 each day for the five days leading up to Tuesday, the BBC notes. The country of 1.4 billion people surpassed 4 million cases on Sept. 4. India imposed lockdown measures that saw businesses close in March, but these have since eased despite soaring cases as the government aims to revive a struggling economy.
Go deeper