Trump to host indoor rally in Nevada, likely violating mass gathering rules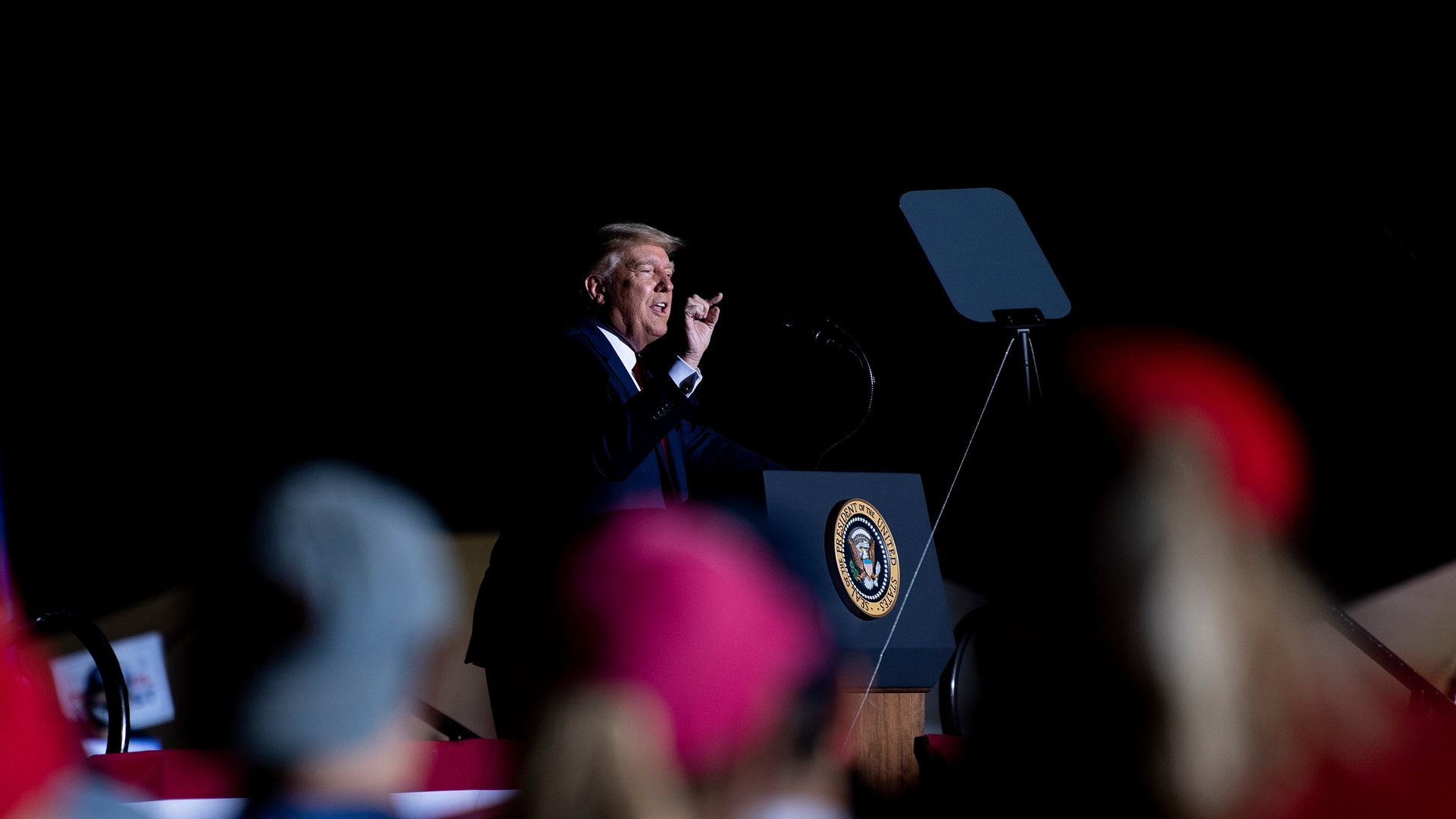 President Trump plans to hold a fully indoor rally, where thousands are expected, for the first time in three months on Sunday in Henderson, Nevada, CNN reports.
Why it matters: The rally, which will be held at an Xtreme Manufacturing facility, is expected to violate Nevada's restrictions on gatherings of 50 or more people.
"The City of Henderson has issued a compliance letter and verbal warning to the event organizer that the event as planned would be in direct violation of the governor's COVID-19 emergency directives. Specifically, gatherings of more than 50 people in a private or public setting is prohibited," City of Henderson spokesperson Kathleen Richards told CNN in a statement.
The venue isn't expected to enforce social distancing, but a campaign official said every attendee will get a temperature check and be provided with masks.
Flashback: The last time the Trump campaign organized an indoor rally was in June in Tulsa, Oklahoma, where attendance was lackluster.
Trump's Tulsa rally brought major criticisms against the president for organizing a potential superspreader event during the coronavirus pandemic.
A Tulsa health official later said that the rally, where masks were optional, likely contributed to a surge in coronavirus cases.
What they're saying: "If you can join tens of thousands of people protesting in the streets, gamble in a casino, or burn down small businesses in riots, you can gather peacefully under the 1st Amendment to hear from the President of the United States," a Trump campaign official told NBC.
Go deeper