Dozens missing amid Oregon wildfires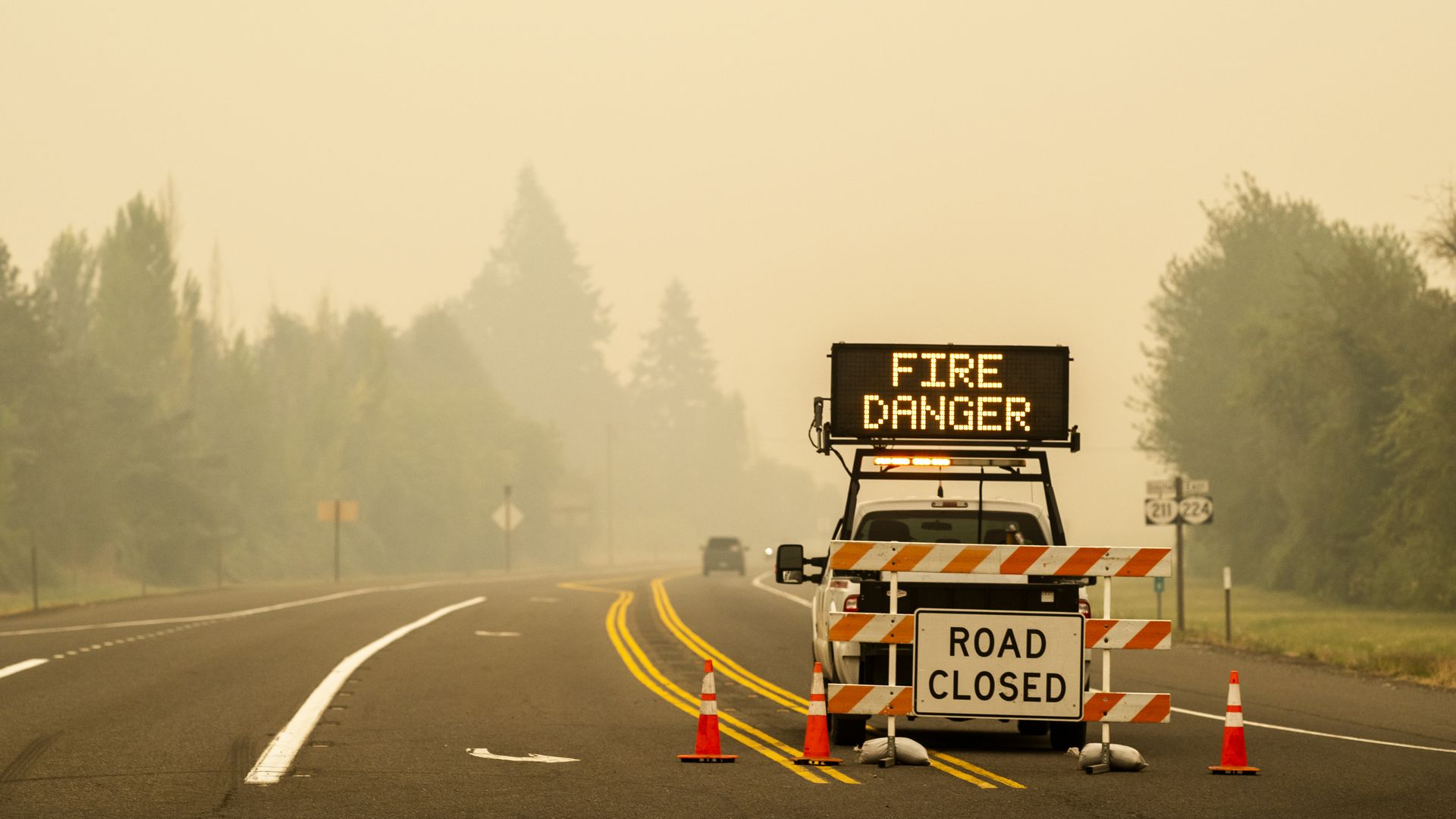 Wildfires in Oregon have put about 500,000 residents under evacuation notices and left dozens missing as first responders sift through the rubble, AP reports.
The state of play: State emergency management director Andrew Phelps said Oregon is "preparing for a mass fatality event," but has not yet published an official death count. At least six deaths have been reported, according to the state-operated dashboard.
Hundreds of people are working to quell the fires as cooler weather has helped slow the flames' spread in recent days.
The big picture: The Oregon fires are just part of a blaze gripping the West Coast. California has been fighting massive infernos for weeks that have displaced thousands and fires are now creeping north into Washington state, where a 1-year-old boy has already been killed.
Washington Gov. Jay Inslee (D) said the land scorched over the last five days has resulted in the state's second-worst fire season to date, while 2015 still holds first place.
Go deeper