Fauci debunks conspiracy theory on CDC coronavirus death data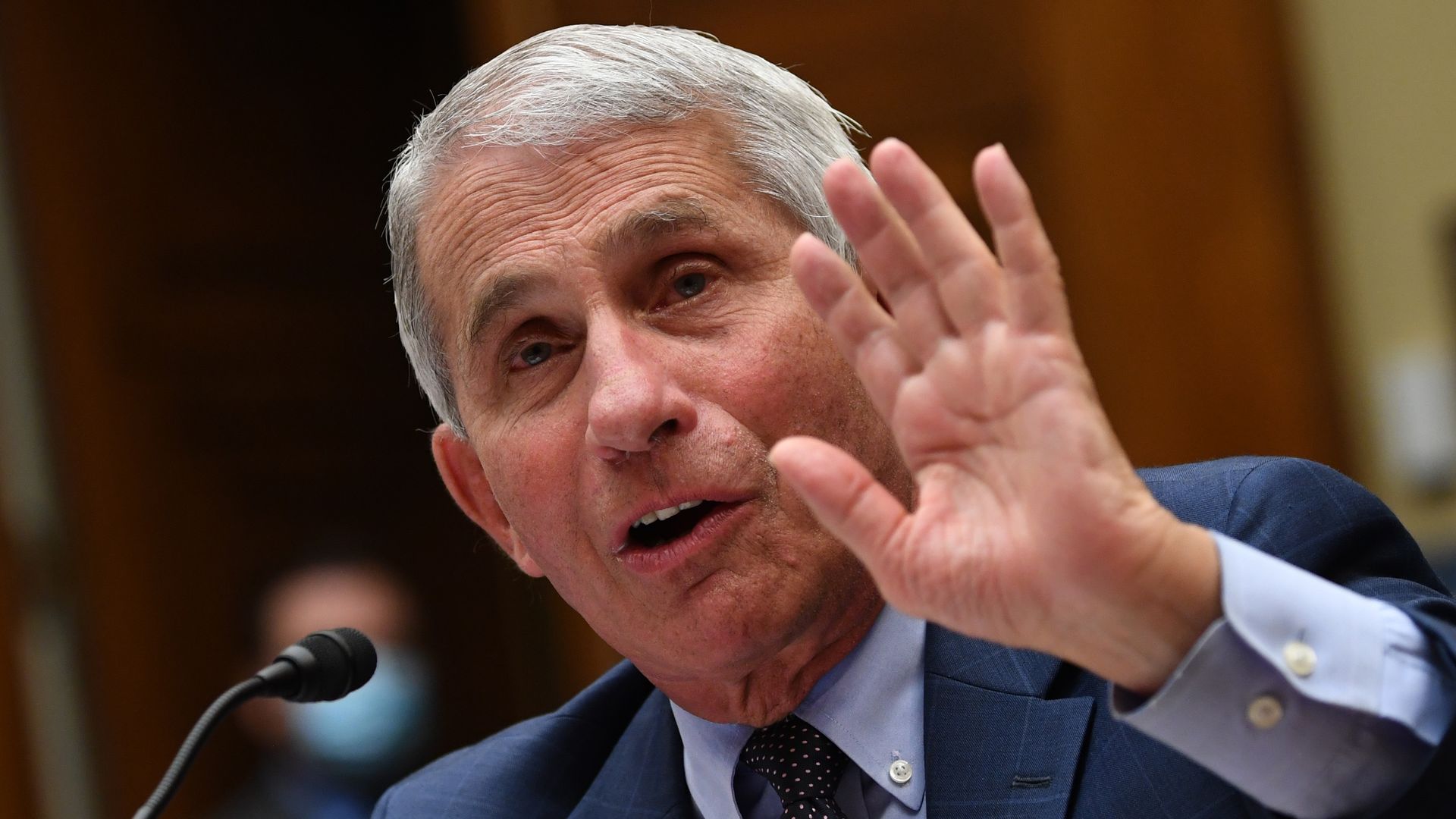 NIAID director Anthony Fauci in an ABC interview Tuesday addressed a conspiracy theory recently retweeted by President Trump that falsely interpreted CDC data on the U.S. coronavirus death toll.
Driving the news: Trump's post incorrectly claimed that "only 6%" of those listed in the CDC's tally "actually died from COVID" and "the other 94% had 2-3 other serious illnesses." But Fauci said, "The numbers that you've been hearing — there are 180,000-plus deaths — are real deaths from COVID-19. Let [there] not be any confusion about that."
The big picture: Twitter on Sunday removed the post that Trump retweeted for violating its rules.
The Centers for Disease Control report, updated on Aug. 26, states that 94% of people who died from COVID-19 in the U.S. had contributing health conditions. The cause of death listed solely from the novel coronavirus occurred in 6% of cases across the U.S. from Feb. 1 to Aug. 22.
Yes, but: CDC data also shows that COVID-19 was the underlying cause of 95% of all deaths related to the virus.
What he's saying: "If you look at the people who died of COVID disease, the point that the CDC was trying to make was that a certain percentage of them had nothing else but just COVID," Fauci said.
"That does not mean that someone who has hypertension or diabetes who dies of COVID didn't die of COVID-19. They did."
Go deeper