In photos: Trump visits hurricane-hit Louisiana and Texas
President Trump visited Louisiana and Texas on Saturday to survey the damage caused by former Hurricane Laura, which killed 16 people after making landfall near the states' border as a Category 4 storm before weakening this week, per AP.
The big picture: Trump said while visiting Lake Charles that he wanted to "support the great people of Louisiana." "It's been a great state for me," he said, adding Louisiana would rebuild "fast." Anti-Trump Republican group the Lincoln Project tweeted video of telling locals after signing an autograph, "Sell it tonight on eBay. $10,000."
Trump has "sometimes struggled with his role as consoler in chief," AP notes, pointing to examples including a 2018 Carolinas visit in which he told a family after a yacht washed onto their property during a flood, "At least you got a nice boat out of the deal." But he also comforted Alabama families after a deadly 2019 tornado.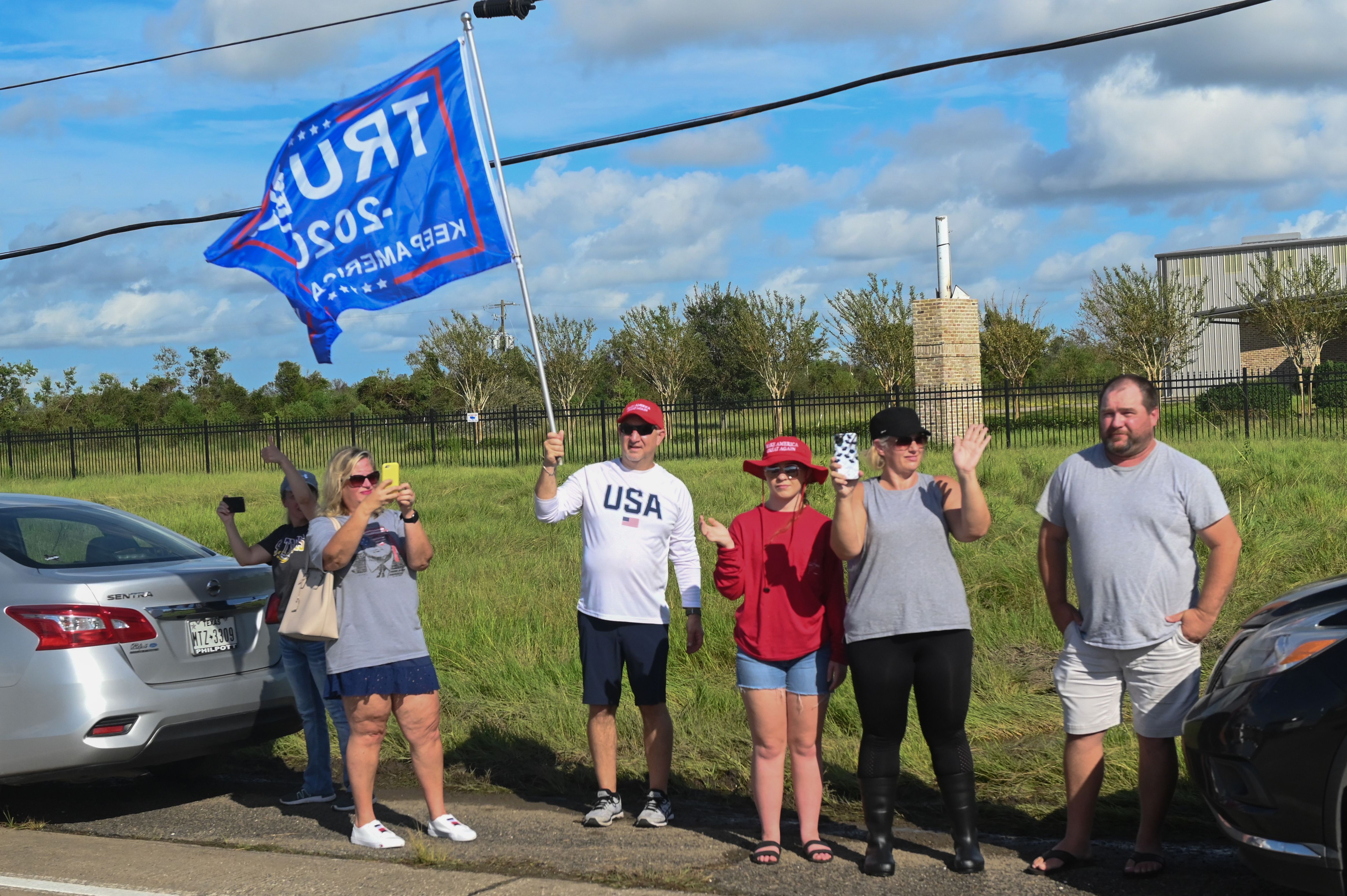 Go deeper