Trump announces plans to withdraw more U.S. troops from Iraq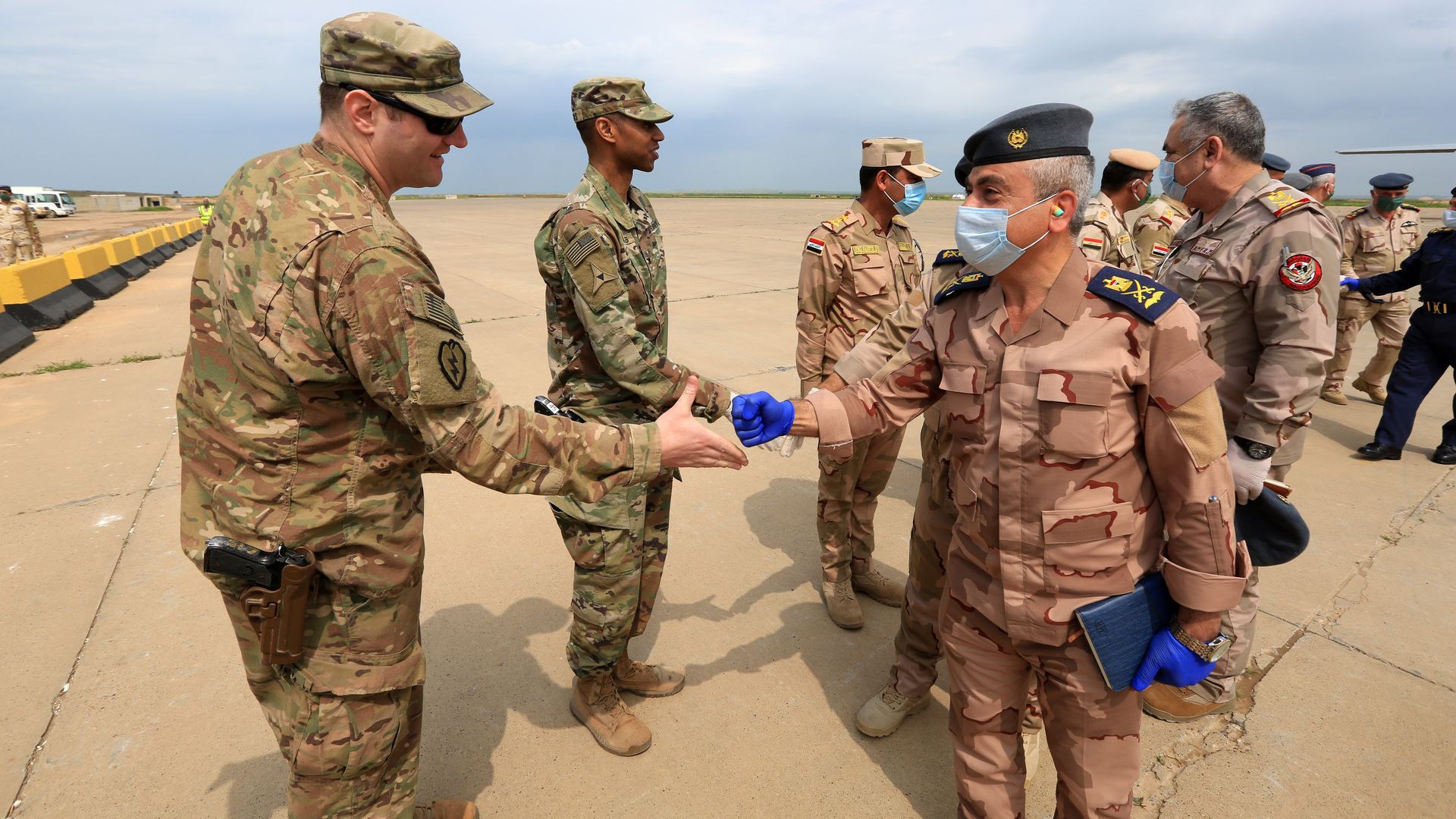 President Trump tweeted late Saturday that the U.S. is "planning to cut" its military presence in Iraq, without elaborating further.
The big picture: Trump's tweet linked to an OAN article reporting that American troop numbers in the region would decline from 5,200 to 3,500, a number also reported by the Wall Street Journal and Stars and Stripes. Coalition forces left three Iraqi bases in March, including the U.S.-led coalition withdrawal from K1 Air Base. The White House and Defense Department did not immediately respond to Axios' requests for comment.
Go deeper