Ruth Bader Ginsburg recovering after non-surgical procedure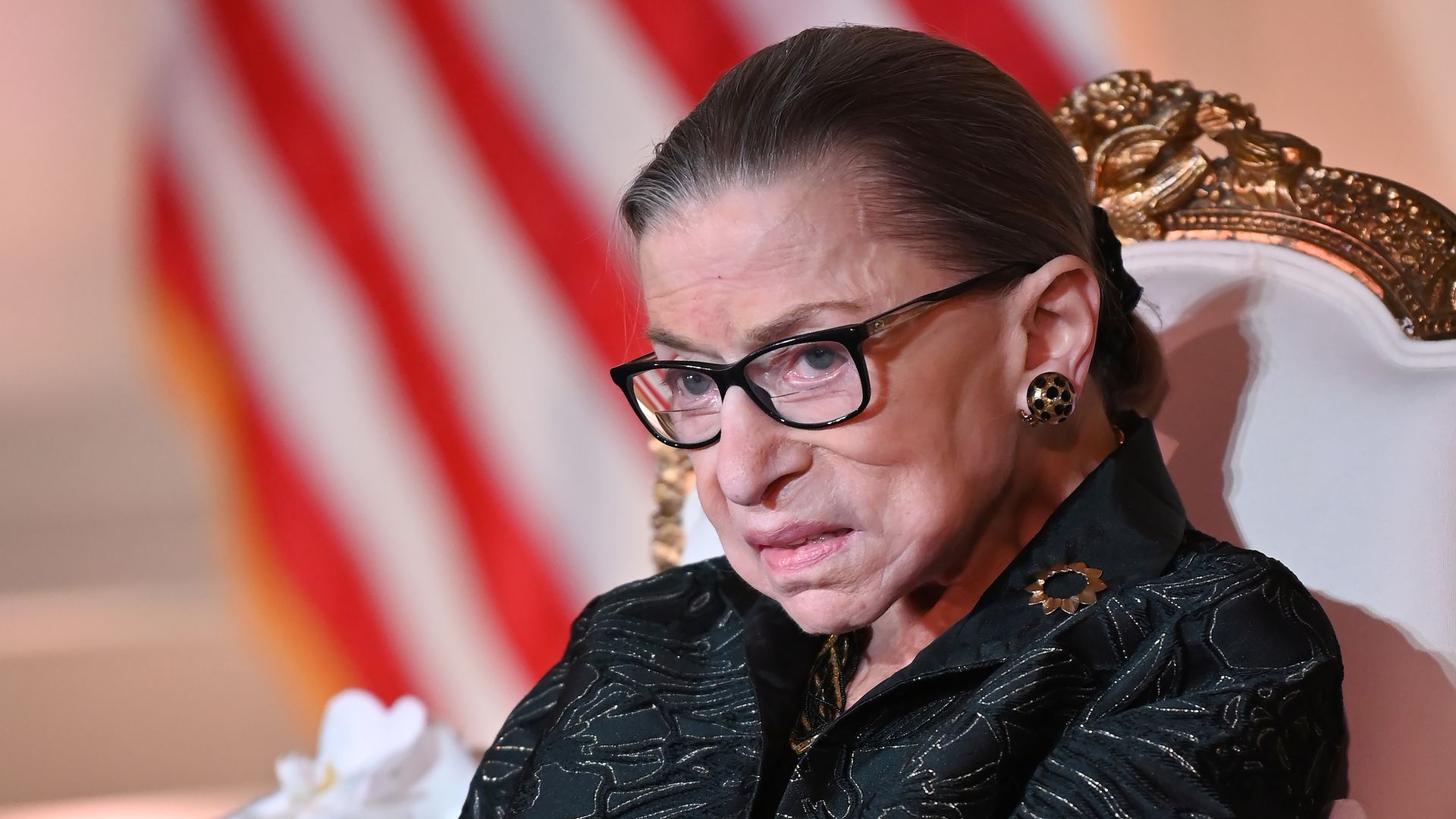 Supreme Court Justice Ruth Bader Ginsburg is resting in a New York City hospital Wednesday evening following a minimally invasive, non-surgical procedure to replace a bile duct stent, the Supreme Court announced in a release.
Why it matters: Ginsburg has had health complications in recent years, including reoccurring liver cancer. This is her second hospital trip this month. The first hospitalization followed a possible infection.
What they're saying: "According to her doctors, stent revisions are common occurrences and the procedure, performed using endoscopy and medical imaging guidance, was done to minimize the risk of future infection," the court's release said. "The Justice is resting comfortably and expects to be released from the hospital by the end of the week.
Go deeper