Australia records deadliest coronavirus day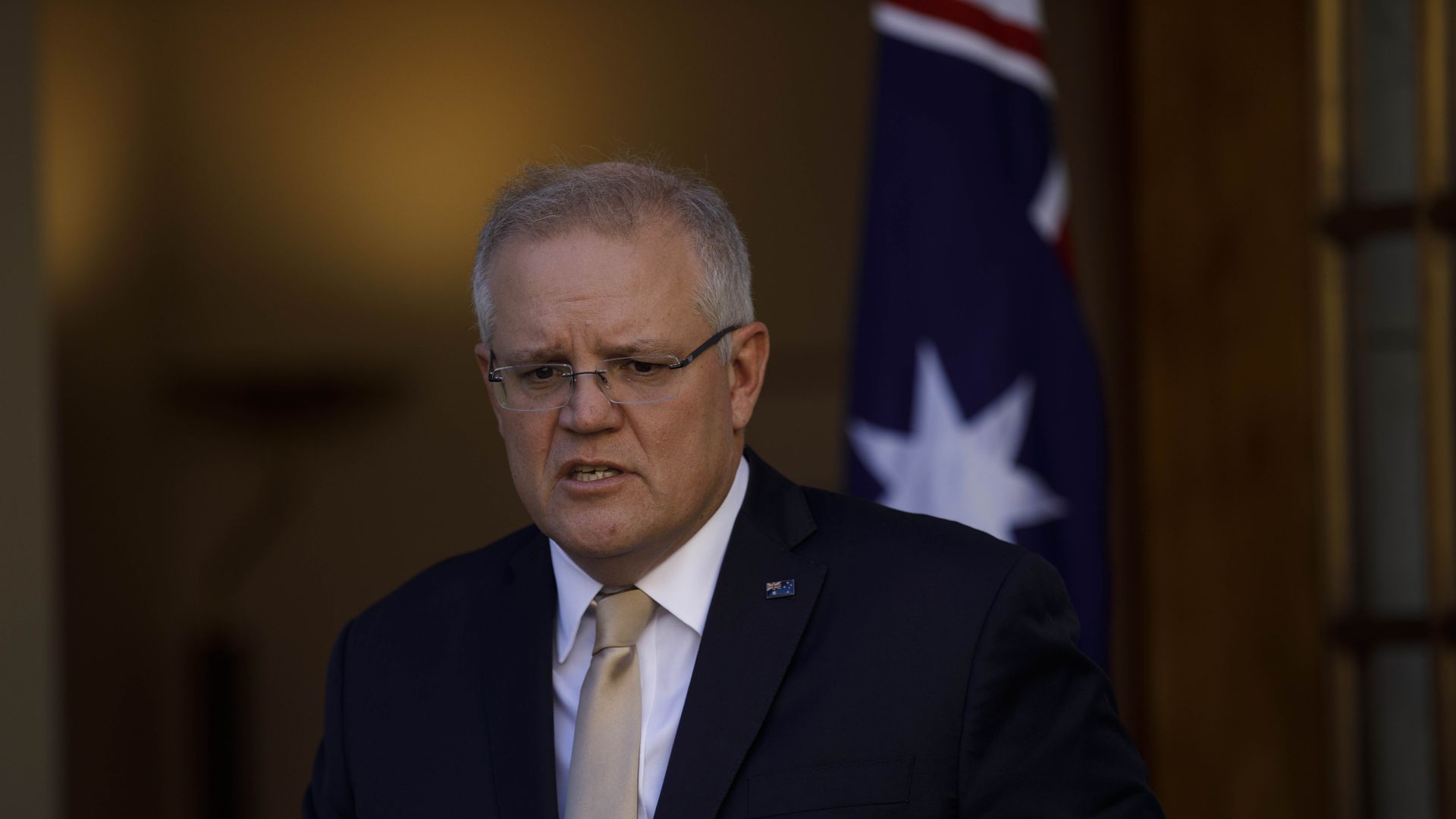 Australian Prime Minister Scott Morrison told reporters Thursday the pandemic will be around "for some time" as he noted Victoria's strict measures hadn't had the desired effect. The state reported 723 new cases and 13 more deaths — a national daily record.
The big picture: In May, Australia looked set to suppress COVID-19. Victorian officials found sick people not getting tested quickly enough or leaving isolation led to the spike. State Premier Dan Andrews said at a briefing if anyone has symptoms, "you just can't go to work, because all you'll be doing is spreading the virus." Victoria will make wearing face coverings outside mandatory statewide from late Sunday. The states of New South Wales and Queensland reported Thursday 18 and three new cases, respectively.
Go deeper